Following up on Monday's post about the adaptation of China Miéville's fantasy/crime novel The City & The City, today we look at a few more published titles being made for British telly.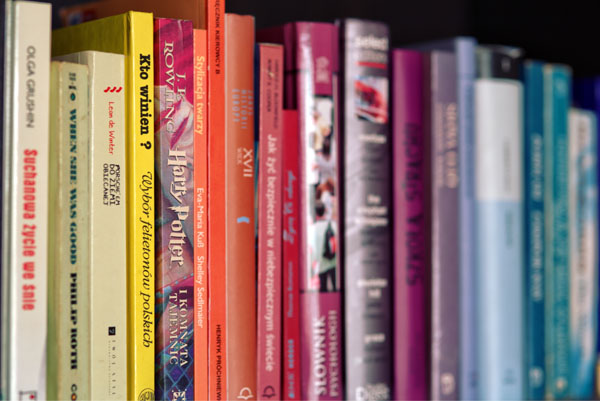 Harry Price: Ghost Hunter
Welsh author Neil Spring's novel The Ghost Hunters is the source material for this new ITV film, a spine-chilling mix of real history and fiction.
Set in 1920s London, the two-hour film is a stand-alone story about Britain's most famous real-life ghost hunter and skeptic Harry Price, who investigated tales of the paranormal and supernatural. Rafe Spall (Life of Pi, The Shadow Line, Prometheus) stars as Harry Price, an expert at sleight of hand with a keen eye for identifying charlatans and tricksters.
The story begins as Harry has fallen on hard times in recent years, professionally and ethically losing his way. He's resorted to making his living as a fake medium and fraudulent ghost hunter, conducting séances for unsuspecting families who think their lives have been made a misery by ghostly mischief making. However, his duplicitous lifestyle has serious consequences when, after conducting a séance for a soldier looking for solace, the young man later takes his own life on the doorstep of Harry's home.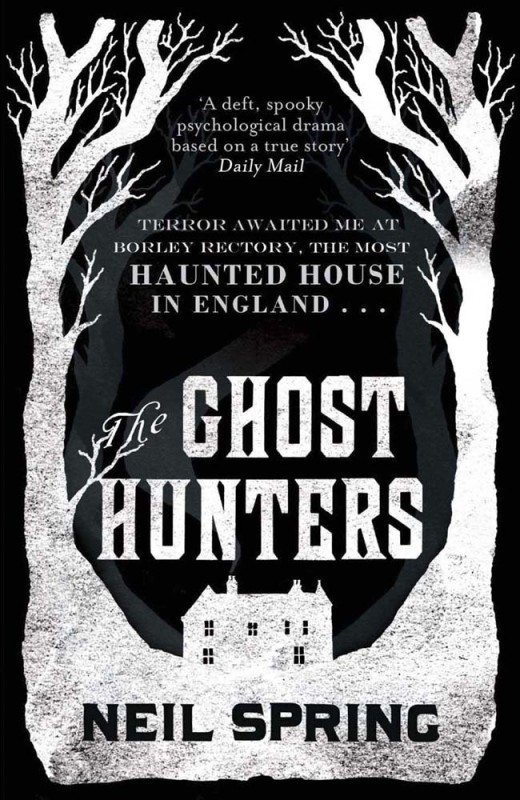 A couple of months later, Harry is offered the chance to investigate the haunting of the home of local MP Edward Goodwin (Tom Ward, Death in Paradise, The Frankenstein Chronicles). With the prospect of leading his political party, Goodwin can't afford this scandal, as it threatens to ruin his reputation, especially since his wife Grace (Zoe Boyle, Downton Abbey, Breathless) has started to hallucinate and act bizarrely in her belief that their home is haunted. The possibility that Grace may be committed to an asylum hangs over Harry if he doesn't take on the investigation, yet ghosts from his past influence his decision to take the case, while he also begins to think it might be time to take a new path.
Helping Harry is the Goodwin family maid Sarah Grey (Cara Theobold, Downton Abbey, The Syndicate), whose mother has fallen prey to con artist mediums in the past. The smart, driven, and open-minded Sarah is a strong-willed woman who can handle herself when unraveling the mysteries behind the hauntings, which are seriously affecting Grace's health and well-being. Sarah and Harry's detection and investigative skills complement one another, and they make a formidable partnership.
Harry also calls on the services of his old friend Albert Ogoro (Richie Campbell, DCI Banks, Inspector Lewis) during the investigation. An African pharmacist with a sideline in voodoo con-artistry, Albert has a keen interest in medical and scientific discoveries, which Harry exploits to the max.
Journalist Vernon Wall (Lewis Reeves, Unforgotten, Uncle) also finds himself in Harry's orbit. Cynical and hard-bitten, although clever at winning the trust of the people he's interviewing, Vernon is keen to learn about Harry's techniques and, sensing a political scandal, sets out to inveigle his way into Harry's life by extracting information from Sarah.
Harry Price: Ghost Hunter is written by Jack Lothian (Doc Martin, Death in Paradise), produced by Bentley Productions (Midsomer Murders), and commissioned by ITV Director of Drama Steve November and Controller of Commissioning Victoria Fea. Filming in London began in August and runs throughout September 2015.
Jekyll & Hyde
The Strange Case of Dr Jekyll and Mr Hyde by Robert Louis Stevenson has served as the inspiration for several films and TV programs, including the latest: ITV's Jekyll & Hyde.
Exuding mystery, fantasy, horror, and sci-fi, Jekyll & Hyde is a ten-part action and fantasy series written and executive produced by Charlie Higson (The Fast Show, Agatha Christie's Marple), the author of the "The Enemy" and "Young Bond" series of novels.
Set in 1930s London, the ten-part drama stars Tom Bateman (Da Vinci's Demons, The Tunnel) as Robert Jekyll, the young and troubled grandson of the original doctor. At the heart of the drama is Robert Jekyll's quest to discover his real identity, his true family history, and the nature of his 'curse', in which Jekyll transforms into Hyde in moments of extreme anger and stress and when his or the lives of others are threatened.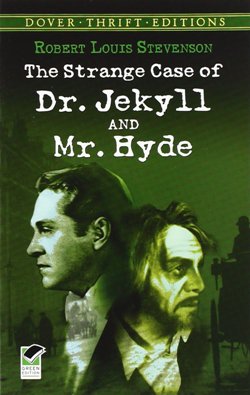 Higson's Jekyll is a young, sensitive, and naïve man of intellect and morality, a well-meaning if slightly repressed character who slips between his two personas unwillingly.
Hyde, on the other hand, is a confident risk-taker with super powers, great strength, speed, and invulnerability. An incredibly powerful force and a man of action who gets things done despite the consequences, he lives life on the edge, and his self-destructive nature gets him into trouble.
As such, Jekyll wrestles with the dark, brooding personality of Hyde as he struggles to come to terms with his superhero alter ego.
In the opening episode, Jekyll is a newly-qualified doctor living with his foster parents in Ceylon. He knows nothing of his family history or inherited condition, which his foster father controls with medication.
The drama follows Jekyll's path to discovery, which coincides with the transformative powers of his condition growing stronger and more disruptive. His journey takes him into a dark and unforgiving place, as his alter ego seems capable of anything. At the same time there are shadowy forces trying to find Jekyll and the source of his powers.
Costarring in Jekyll & Hyde are Richard E Grant (Doctor Who, Downton Abbey) as Sir Roger Bulstrode, head of the secret government department M10, known as 'The Invisible Men', and Natalie Gumede (Coronation Street, Death in Paradise) as Bella, who forms part of a love triangle with Robert.
Additional cast members include Stephanie Hyam (Murdered By My Boyfriend), Donald Sumpter (Game Of Thrones), Amit Shah (Whites), Phil McKee (Dracula), Christian McKay (Borgia), Ruby Bentall (Poldark), Enzo Cilenti (Jonathan Strange & Mr Norrell), Lolita Chakrabarti (The Casual Vacancy), Michael Karim (Inspector Lewis), and Ace Bhatti (Eastenders).
Jekyll & Hyde features several recurring characters, some human, some freaks of nature. Monsters, ghouls, zombies, werewolves, vampires, and other spooky creatures will appear throughout the series.
Commissioned by ITV Director of Drama Steve November and Head of Drama Series Jane Hudson, Jekyll & Hyde recently began production in Sri Lanka, with filming in London already completed.
Love, Nina
Love, Nina is the National Book Award winner for popular non-fiction book of the year in 2014, and author Nina Stibbe's first book, which tells the story of a 19-year-old girl who leaves Leicester to work as a nanny in London, as told through her letters home to her sister.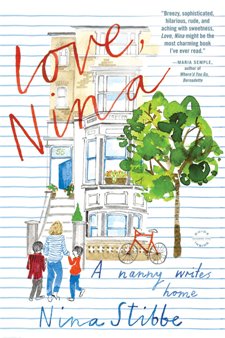 The original series Love, Nina is a fictionalized adaptation of those letters — a charming, laugh-out-loud, culture-clash drama that celebrates family and friendship in all its chaotic glory.
Faye Marsay (The White Queen, The Bletchley Circle) stars as Nina, the nanny suffering from the culture shock of moving from her hometown in the East Midlands to one of London's most Bohemian streets.
Two-time Oscar® nominee Helena Bonham Carter (The King's Speech, Worricker) costars as Georgia, the beautiful, forthright mother of Joe and Max, brothers who are smart and funny beyond their years, played by Ethan Rouse and Harry Webster.
BAFTA Award winner Jason Watkins (Little Dorrit, W1A) plays local author Malcolm Tanner, and Josh McGuire (You, Me & Them, The Hour) plays Nunney, Nina's on-again/off-again boyfriend.
The 5×30-minute Love, Nina is the first television drama scripted by bestselling author and Oscar-nominated screenwriter Nick Hornby (Fever Pitch, High Fidelity, About a Boy), and reunites Helena Bonham Carter with Toast director S.J. Clarkson.
Commissioned by Charlotte Moore, Controller BBC One, and Ben Stephenson, Former Controller BBC Drama Commissioning, and produced by See-Saw Films (Top Of The Lake), Love, Nina begins filming on location in London this month.
A Midsummer Night's Dream
One of The Bard's most popular plays, adapted for cinema and television several times over, A Midsummer Night's Dream is set to get the Russell T Davies (Doctor Who, Cucumber) treatment when BBC One turns itself into Shakespeare's Globe Theatre for one evening for his adaptation of the comedy.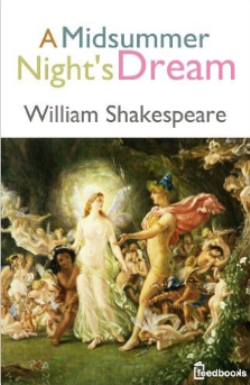 A bold and accessible 90-minute adaptation, Davies' is a "truthful version of the play" — the original play, the original words, the original Shakespeare, with its warmth and humor and as much attitude and invention as any theatrical interpretation of A Midsummer Night's Dream.
Set in the tyrannical court of Athens and the magical forest around the city, the play revolves around events surrounding the marriage of Theseus, the Duke of Athens, and Hippolyta, Queen of the Amazons, including the adventures of four young Athenian lovers and a group of six amateur actors (the Mechanicals) who are controlled and manipulated by the fairies that inhabit the forest.
Exclaimed Russell T Davies, "I've wanted to make this for the BBC for my entire adult life – and only the BBC can put on a play like this, for all the family, smack-bang in the heart of primetime. With a riot of prosthetics, CGI, magic and action, it needs the brilliant Doctor Who team in Cardiff to bring it to life."
The single drama will be for everyone: children, who can laugh at the Mechanicals and marvel at the fairies' awesome powers; adults, who know well from English Lit classes the broken hearts and star-crossed lovers; and whole families, together in front of the telly to enjoy the play's dazzling world of danger, jokes, scares, poetry, thrills, and fun.
Commissioned by Charlotte Moore, Controller of BBC One, and Polly Hill, Controller of BBC Drama Commissioning, A Midsummer Night's Dream is a BBC Cymru Wales Production in association with BBC Worldwide for BBC One. Filming will take place in Roath Lock, Cardiff, for transmission in 2016 as part of the BBC's Shakespeare Season.
__________________
Add your comments on our Facebook, Google+, and Twitter pages.
Share this post/page.

New British TV Programs Based on Books (and One of Shakespeare's Plays)