China Miéville's fantasy/crime novel The City & The City is being adapted into a four-part thriller serial for BBC Two.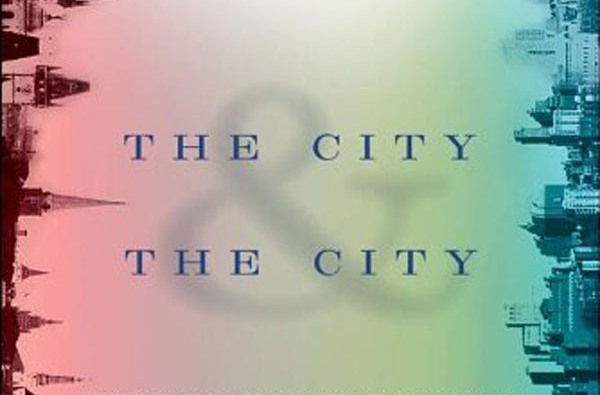 Written by three-time Arthur C. Clarke Award winner and New York Times bestselling author China Miéville (Perdido Street Station, Kraken, Embassytown), The City & The City was named one of the best books of 2009 by The Los Angeles Times, Publishers Weekly, and The Seattle Times.
BAFTA Film Award nominee Tony Grisoni (Fear And Loathing in Las Vegas, Southcliffe, The Red Riding Trilogy) adapts the sci-fi crime thriller, which follows Inspector Tyador Borlú of the Extreme Crime Squad, a resident of the crumbling city of Besźel.
The mutilated body of a foreign student is found dumped on some wasteland, and Borlú is assigned to the case. Borlu is unfazed until he uncovers evidence that the dead girl had been involved in the political turmoil between Besźel and its prosperous twin city of Ul Qoma, which occupies the same physical space. Citizens of each city are forbidden from seeing each other, and the frontier between the cities is policed by the secret power known as Breach, which punishes all transgressions.
Despite the violent deaths of those around him, and a growing realization that he is personally implicated in the crimes, Borlú doggedly chases the truth. To solve the case he will have to embark on an odyssey of the mind, a journey across the border from one reality to another.
Kim Shillinglaw, Controller BBC Two, and Polly Hill, Controller BBC Drama Commissioning, commissioned The City and The City, which is being produced by Mammoth Screen (Poldark, Endeavour, Agatha Raisin).
Said Mammoth's Managing Director Damien Timmer about The City & the City, "It's a 21st Century classic – a truly thrilling and imaginative work which asks big questions about how we perceive the world and how we interact with each other."
Rebecca Keane, Preethi Mavahalli, and Damien Timmer from Mammoth Screen developed the project with producer Robyn Slovo (Tinker Tailor Soldier Spy) and Tony Grisoni.
The Executive Producers are Tony Grisoni, Damien Timmer, and Preethi Mavahalli for Mammoth Screen, and Matthew Read for the BBC.
__________________
Add your comments on our Facebook, Google+, and Twitter pages.
Share this post/page.

The City and The City: China Miéville's Fantasy/Crime Novel Being Adapted for British TV