More dramas are headed to telly, and the BBC and ITV have announced the casts for two of them: Close to the Enemy and Midwinter of the Spirit.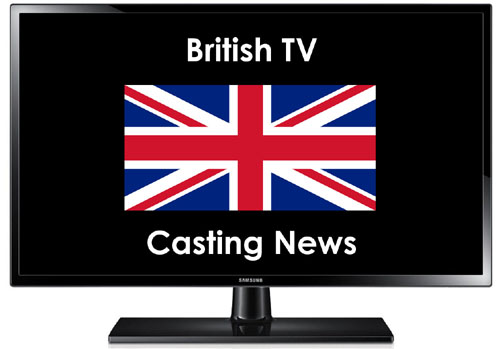 Close To The Enemy
Written and directed by Primetime Emmy® and BAFTA nominee Stephen Poliakoff (Dancing on the Edge), this six-part period drama boasts a stellar cast that includes Jim Sturgess (Cloud Atlas), Freddie Highmore (Bates Motel), Charlotte Riley (Peaky Blinders), Phoebe Fox (A Poet in New York), August Diehl (Inglourious Basterds), Robert Glenister (Hustle), Alfie Allen (Game Of Thrones), Charity Wakefield (Wolf Hall), Lindsay Duncan (The Honourable Woman), Alfred Molina (Matador), and the legendary Angela Bassett (American Horror Story).
Set mainly in a bomb-damaged London hotel in the aftermath of World War II, Close to the Enemy follows intelligence officer Captain Callum Ferguson (Sturgess), whose last task for the Army is to ensure that a captured German scientist, Dieter (Diehl), starts working for the British RAF on developing the jet engine. Callum's unorthodox methods to convince Dieter leads to the two men eventually developing a friendship, but soon tensions arise as all is not as it seems.
Over the course of the series, Callum encounters a number of other characters whose stories all intertwine. They include Victor (Highmore), Callum's younger brother, who is struggling to deal with psychological trauma caused by his experience in the fighting; Harold (Molina), a Foreign Office official who reveals some startling truths about the outbreak of the war; Rachel (Riley), an enchanting Anglophile American engaged to his best friend; and Kathy (Fox), a War Crimes Unit worker fighting to bring war criminals who escaped prosecution to justice. All these characters are trying to rebuild and move their lives forward in the aftermath of the war that scarred them all so deeply.
Producer Helen Flint (Galavant) said, "Close To The Enemy is set in the transitional period of 1946 – the brutal second World War is finally over but the destruction of families and cities permeates everyone's lives. As the Cold War takes its hold in Europe and the public realization that the atom bomb could be used by any government, our hero Callum passionately believes that to safeguard the future you mustn't heed the past regardless of how terrible it has been. However, as the story unfolds, he finds that he is compelled to look backwards and eventually realises that you have to judge (for good or ill) those voluntarily or involuntarily involved in order to actually have a safer world."
Close To The Enemy is executive produced by Flint and Hilary Bevan Jones (The Escape Artist). Filming is taking place in and around Liverpool and London until this summer. The series is slated for transmission next year.
Midwinter of the Spirit
Double BAFTA award winner Anna Maxwell-Martin (The Bletchley Circle) leads the cast of Midwinter of the Spirit, a new three-part drama for ITV Encore, as Merrily Watkins, a single mother and country vicar who's on the dark side of the pulpit as one of the few women priests working as an exorcist — a job increasingly mistrusted by the modern Church and rarely talked about, even though it operates in virtually every UK diocese.
BAFTA winner David Threlfall (Code of a Killer) takes on the role of Rev. Huw Owen, a deliverance ministry tutor and Merrily's mentor. The series also features Siobhan Finneran (Happy Valley), Ben Bailey Smith (Law and Order: UK), Leila Mimmack (Home Fires), Kate Dickie (Game of Thrones), Simon Trinder (Dalziel and Pascoe), Oengus MacNamara (Game of Thrones), and David Sterne (Tommy Cooper).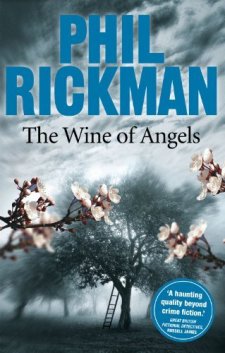 For Midwinter of the Spirit, BAFTA-winning writer Stephen Volk (Ghostwatch) is adapting stories from the "Merrily Watkins Mysteries" series of crime mysteries by novelist Phil Rickman,
which draws on a rich and sometimes dark pagan history with an undercurrent of the supernatural in all its guises.
Merrily is deeply human in her doubts and scepticism, but her knowledge of the paranormal underworld brings her to the notice of local police, who need her advice in the investigation of a grisly murder. A man has been found murdered in the most horrific circumstances imaginable, and Merrily becomes convinced that Satanists are operating in the city.
The next morning she's called to perform an exorcism at Hereford General Hospital, where nurses treating a chronically-ill and abusive man believe the ward has become polluted by his vileness. As the life force in the shrivelled body begins to ebb away, Merrily feels the force of his depravity. Shaking and feeling violated by her experience, she begins to wonder if the two deaths are connected.
Midwinter of the Spirit is directed by Richard Clark (Doctor Who), produced by Phil Collinson (Sea of Souls), and executive produced by Kieran Roberts (Blue Murder), Creative Director at ITV Studios in Manchester. Filming begins in the Hereford area later this month for transmission on ITV Encore, the ITV drama channel that is available exclusively on Sky platforms and NOW TV in the UK.
This commission for ITV Encore follows that of The Frankenstein Chronicles, a thrilling and terrifying re-imagining of the Frankenstein myth in a period crime drama.
Incorporating elements from the investigative and horror genres, The Frankenstein Chronicles stars the multi-awarding winning Sean Bean (Game of Thrones, The Lord of the Rings Trilogy, Accused) as Inspector John Marlott, the hero who takes a terrifying journey in pursuit of a chilling and diabolical foe.
Joining Bean in the cast are Anna Maxwell Martin (Death Comes to Pemberley), Charlie Creed-Miles (Ripper Street), Ed Stoppard (Upstairs Downstairs), Elliot Cowan (Da Vinci's Demons), Hugh O'Conor (Chocolat), Joe Tucker (Bronson), Kate Dickie (Game of Thrones), Lalor Roddy (Hunger), Patrick Fitzsymons (Game of Thrones), and Richie Campbell (Waterloo Road). Also featured are Robbie Gee (Snatch), Ryan Sampson (Plebs), Samuel West (Mr. Selfridge), Shaun Mason (Cilla), Steve Wilson (Game of Thrones), Steven Berkoff (The Girl with the Dragon Tattoo), Stuart Graham (The Fall), Tom Ward (Silent Witness), and Vanessa Kirby (About Time).
Set in Georgian London in 1827, the opener of The Frankenstein Chronicles finds Marlott discovering the body of a dead child when it washes ashore, only to learn that it isn't a child at all, but a crude assembly of body parts arranged in a grotesque parody of a human form. As Marlott tracks the perpetrator of this heinous crime, he discovers that what he's dealing with is more horrific than he could possibly have imagined.
Created by Emmy nominee Benjamin Ross (The Young Poisoner's Handbook) and writer Barry Langford (Torte Bluma), the six-part The Frankenstein Chronicles is produced by David Tanner (Muhammad Ali's Greatest Fight) and Carol Moorhead (Line of Duty); executive produced by Tracey Scoffield (The Gathering Storm) and Frank Doelger (Rome); and directed by Ross. Filming began in Northern Ireland in late January.
Stay tuned for details about if/when these three series will screen in the US.
__________________
Add your comments on our Facebook, Google+, and Twitter pages.
Casts Announced for New BBC and ITV Dramas, Including Anna Maxwell-Martin and Angela Bassett