The list of subscription video-on-demand services offering British TV programs to fans of the genre in the US grew by one yesterday, as DramaFever is now offering titles from the BBC.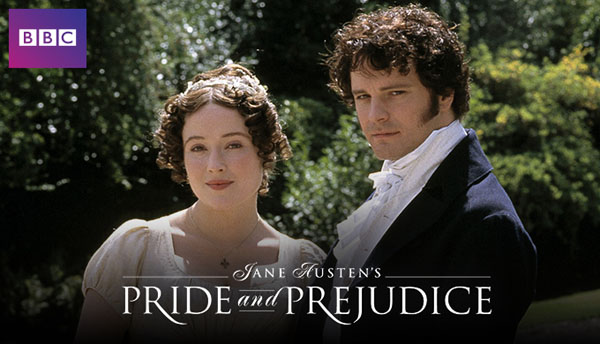 Known for its huge selection of Asian programs, including what is probably the largest offering of K-pop/K-drama outside of South Korea, as well as its growing number of Euro TV shows from Spain, DramaFever has licensed 18 titles from the BBC.
Five of them, period dramas all, began streaming in the US on 1 July 2015, including…
The 2008 adaptation of Charles Dickens' Little Dorrit, starring Claire Foy (Wolf Hall).
The 2008 biopic Miss Austen Regrets, starring Olivia Williams (Manhattan).
The 1995 version of Pride and Prejudice (you know, the one with that scene, shown below), starring Colin Firth (The King's Speech) and Jennifer Ehle (Fifty Shades of Grey).
The 2008 adaptation of Thomas Hardy's Tess of the D'Urbervilles, starring Gemma Arterton (Hansel & Gretel: Witch Hunters) and Eddie Redmayne (The Theory of Everything).
The 2010 reboot of Upstairs Downstairs starring Keeley Hawes (Line of Duty) and Ed Stoppard (Zen).
DramaFever will add two titles each month, including Bedlam, Bleak House, Cranford, Jane Eyre, and Sense and Sensibility.
All BBC titles at DramaFever are available only to members of DramaFever Premium, whose pricing starts at $1/month.

__________________
Add your comments on our Facebook, Google+, and Twitter pages.

Share this post/page.

DramaFever Adds BBC Titles to Its International Program Offerings