American television networks have been announcing the new and returning programs for their 2015/2016 primetime schedules, several of which feature British actors in lead or supporting roles.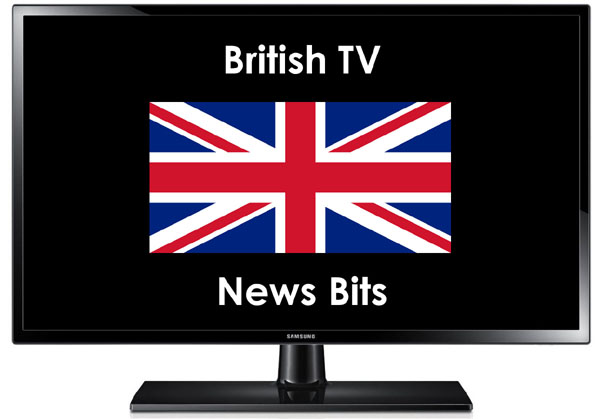 A few of the UK actors that are appearing in new US TV network series are no strangers to American television, while others are getting their first taste of Hollywood.
ABC
The Family
This drama centers on "the return of a politician's young son," who was presumed dead after he disappeared more than a decade ago. His reappearance "raises suspicious about whether he really is who he says he is." Featuring in the cast is Montréal World Film Festival award winner Rupert Graves (Sherlock, Last Tango in Halifax, Scott & Bailey) as John.
Of Kings & Prophets
In this "epic biblical saga of faith, ambition and betrayal as told through the eyes of a battle-weary king, a powerful and resentful prophet and a resourceful young shepherd on a collision course with destiny," International Emmy® Awards winner and two-time BAFTA Film Award nominee Ray Winstone (The Trials of Jimmy Rose, Great Expectations, Vincent) stars as King Saul, with Oliver Rix (WPC 56, Death Comes to Pemberley) playing David and British Independent Film Awards winner James Floyd (Dream Team, The Infidel, Falcón) playing Ish-Boseth.
Quantico
Screen Actors Guild Awards nominee Dougray Scott (The Wrong Mans, Doctor Who, Father & Son) features as Liam in this drama that revolves around a diverse group of FBI recruits at Quantico, amongst whom could be the mastermind of the biggest attack on New York City since 9/11.
Wicked City
In the first season, this serial follows a murder case from 1982 set amidst Los Angeles' Sunset Strip. Teen Choice Awards winner Ed Westwick (Afterlife, Doctors, Casualty) plays Kent in the ensemble cast drama.
CBS
Supergirl
Another Screen Actors Guild Awards nominee, David Harewood (The Night Manager, Robin Hood, Criminal Justice), costars in this drama based on characters from DC Comics.
The CW
DC's Legends of Tomorrow
Arthur Darvill (Doctor Who, Broadchurch, Little Dorrit), known to Whovians as companion Rory Williams, brings a different take on time travel as Rip Hunter, "a time-traveling rogue […] tasked with assembling a disparate group of both heroes and villains to confront an unstoppable threat — one in which not only the planet is at stake but all of time itself."
Cordon
This remake of the Belgian series, about an epidemic outbreak in a big city and the resultant large-scale quarantine, features Black Reel Awards nominee David Gyasi (White Heat, Waking the Dead, Law & Order: UK).
FOX
Lucifer
Monte-Carlo TV Festival award nominee Tom Ellis (Miranda, The Secret of Crickley Hall, The Fades), most recently of USA Network's Rush, stars as the Devil himself, only he's unhappy in Hell. (Go figure.) So he heads to (where else) the City of Angels and helps the LAPD for kicks.
NBC
Blindspot
Oscar® nominee Marianne Jean-Baptiste (Broadchurch, Secrets & Lies, Without a Trace) and Ukweli Roach (Eternal Law, Starlings, The Royals) costar in this thriller about a mysterious Jane Doe covered in tattoos that point to crimes the FBI must solve and serve as clues to her identity.
Heartbreaker
Shelley Conn (Mistresses, Raw, Party Animals) costars in this medical drama centered on the life of a renowned heart-transplant surgeon who is one of the few women in the field.
Stay tuned for updates about more British actors headed to American telly series.
Source: Variety
__________________
Add your comments on our Facebook, Google+, and Twitter pages.
Arthur Darvill, Rupert Graves, and More UK Actors in New US TV Series [UPDATED]