Woo hoo! Psychological thriller The Fall will return for a third series, and period drama Mr. Selfridge will, too, for its fourth, while the main suspect/villain has been cast for crime serial Line of Duty: Series 3 as has the hero for the epic fantasy drama, Beowulf.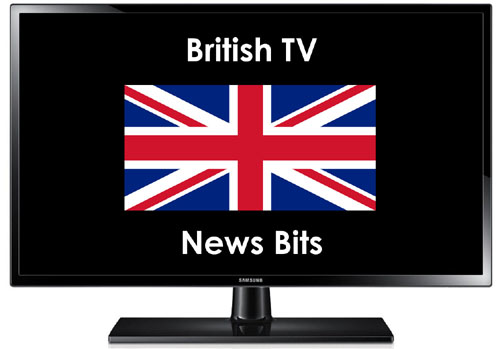 There are a few spoiler-y bits ahead, so those who haven't seen The Fall: Series 2 should skip past that section, and US viewers should do the same for the part about Mr. Selfridge.
The Fall: Series 3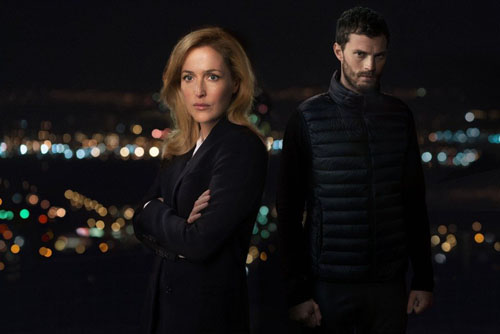 What to say about The Fall's
Series 2 finale aside from "That was some cliffhanger!"
Well, only that the BBC has commissioned a third series of the BAFTA-nominated and IFTA Best Drama award-winning psychological crime thriller.
The cat may have gotten her mouse, but now that serial killer Paul Spector (Jamie Dornan) is, let's say, down for the count, Detective Superintendent Stella Gibson (Gillian Anderson) has a new crisis to get under control, and quickly.
Said series creator, writer, and director, Allan Cubitt, "The cliffhanger ending of season two was conceived in the hope of further exploring the characters and the themes that are at the heart of The Fall."
That hope will get fulfilled in the third series' five episodes, which will once again be set in Belfast, Northern Ireland, and intensify the relationship between Gibson and Spector while teasing out the investigation's complexities and intricacies.
Mr. Selfridge: Series 4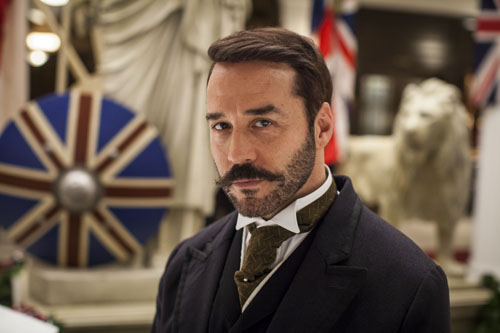 Viewers who can't get enough of the hit period drama, Mr. Selfridge
will be glad to know that ITV has commissioned a fourth series. Reprising his role for the next chapter in the story of department store magnate Harry Selfridge is series star Jeremy Piven. Costars Tom Goodman-Hill, Ron Cook, Amanda Abbington, Amy Beth Hayes, Trystan Gravelle, Samuel West, and Sacha Parkinson are also set to return.
Speaking of returning, Katherine Kelly (Coronation Street, The Guilty, The Field of Blood), whose absence from Series 3 was conspicuous, will also reprise her role as socialite Lady Mae Loxley. And Sacha Dhawan (In the Club, Line of Duty, Last Tango in Halifax) will feature as a major new character.
The fourth series focuses on Harry's dramatic fall as he loses his grip on the empire he built and the social status he worked so hard to gain.
Stateside fans of Mr. Selfridge have fewer than two weeks to wait for the debut of Series 3,
as it premieres Sunday, 29 March 2015, at 9 PM ET, on PBS Masterpiece.
Line of Duty: Series 3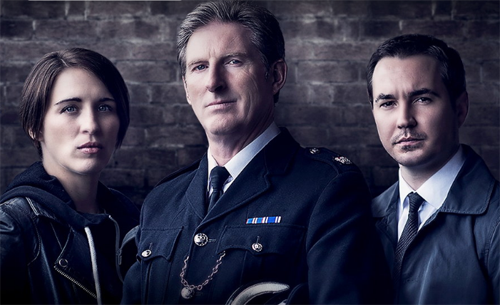 Following the binge-worthiness of Line of Duty's
 first two series (given the top-notch stories and stellar performances of featured stars, Lennie James and Keeley Hawes, respectively) and the announcement that the BBC had commissioned two more, we now know who will play anti-corruption unit AC-12's most dangerous adversary yet, in the third series of the hit crime serial: Daniel Mays (Mrs. Biggs, Outcasts, Ashes to Ashes).
Per the BBC, "Mays will play Sergeant Danny Waldron, the highly proficient leader of an Armed Response Unit whose unpredictable behaviour is becoming a threat to colleagues and suspects. When AC-12 are called in to investigate Danny's conduct, even they could find themselves in the firing line."
As with Series 1 and 2, the third series of Line of Duty is written by series creator, writer, and executive producer Jed Mercurio, and stars series regulars Martin Compston as DS Steve Arnott, Vicky McClure as DC Kate Fleming, and Adrian Dunbar as Superintendent Ted Hastings. Filming begins later this month in Belfast.
Beowulf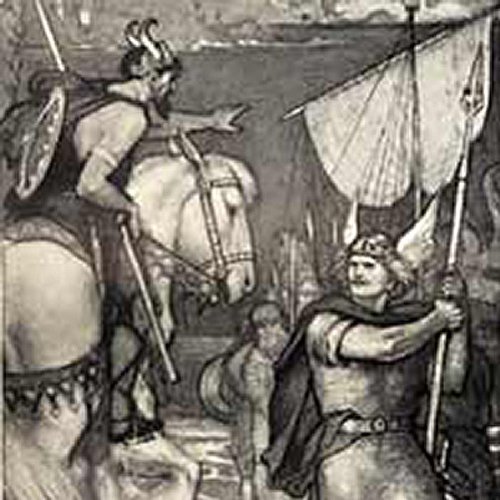 Written more than a millennium ago, the epic Anglo-Saxon poem, Beowulf,
 was first translated from Old English into modern languages two centuries ago, and it has since become required reading for medieval literature scholars and enthusiasts and English lit students alike. For telly viewers in the UK, a new 13-part retelling of Beowulf will screen on ITV. (For those in the States, add it to the list of "will it screen in the US" titles.)
Starring as the monster- and dragon-fighting hero, Beowulf, is Kieran Bew (Da Vinci's Demons, WPC 56, The Bletchley Circle). Costarring are Oscar® winner William Hurt (Humans, Kiss of the Spider Woman) as Hrothgar, BAFTA nominee Joanne Whalley (Wolf Hall, Jamaica Inn) as Rheda, Ed Speleers (Downton Abbey) as Slean, and David Ajala (Black Box) as Rate.
Additional cast members include Ian Puleston-Davies (Coronation Street), Ellora Torchia (Indian Summers), Gísli Örn Garðarsson (Beowulf & Grendel) Susan Aderin (The Last Detective), Kirsty Oswald (Ripper Street), Laura Donnelly (Outlander), Edward Hogg (Indian Summers), Alex Price (Father Brown), Jack Rowan (Silent Witness), and Itoya Osagiede (Spotless).
Set in the Shieldlands, a mythical, spectacular, and dangerous place populated by humans and fantastical creatures, Beowulf explores the natures of courage, greed, betrayal, revenge, loyalty, power, and love, in a tale of good versus evil, heroes versus villains.
The first episode finds Beowulf returning to Herot, after spending years wandering as a mercenary warrior, to pay his respects to the man who had raised him, the recently-deceased Thane, Hrothgar. But when Herot is attacked by the terrifying monster Grendl, Beowulf has no choice but to hunt it down, thereby winning favor with Herot's new female Thane, and the wider community, in the process.
Said series writer and executive producer James Dormer (Strike Back, Outcast) about the monomyth (hero's journey) of Beowulf, "Hundreds of years ago our ancestors listened to the story of Beowulf because it was a great adventure story — it scared them, thrilled them, made them laugh and cry. But they also listened because they recognised themselves and their fears in it. By holding a mirror up to them this story helped define them and thus us. So it's incredibly exciting to have the opportunity to make it relevant again for a wide audience — to let them own it again. To let them see themselves in it."
Filming on Beowulf will begin in Durham and Northumberland in Northeast England later this month.
__________________
Add your comments on our Facebook, Google+, and Twitter pages.
The Fall, Mr. Selfridge Get Another Series, Line of Duty: Series 3, Beowulf Get Casts