BBC Two is marking its 50th year, and guess who gets the anniversary present? We do! The gift? Not one but two more series of the critically-acclaimed and viewer-favorite crime drama Line of Duty. Woot!
The commission of a third and fourth series of Line of Duty is brilliant news indeed. That means fans get two new stories of police corruption, bent coppers, and members of anti-corruption unit AC-12 investigating fellow officers.
Said Jed Mercurio, the show's creator and writer: "We're profoundly grateful to the fans who not only watched Line Of Duty but also made it such a talking point, and to BBC Two for this rare and immensely flattering opportunity. For series three and four, I can promise two explosive new cases for AC-12, new guest stars as police officers investigated for corruption, further twists and turns from the loose ends of series two, and maybe even some surprise reappearances…"
(Sweet!)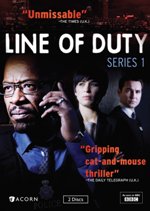 The first series,
which starred Lennie James as DCI Tony Gates, was utterly compelling and subsequently nominated for several Best TV Drama awards. The second series,
starring Keeley Hawes as DI Lindsay Duncan in a tour de force performance that should net her multiple Best Actress in a TV Drama nominations (and the awards themselves, really), gripped the UK to the tune of 4.1 million viewers for the final did-she-or-didn't-she episode.
Described as "quite breath-taking," "as good as writing gets," and "impeccably performed" by the audience and critics alike, Series 2 recently debuted in the US exclusively on Hulu. Series 1 is currently screening on Acorn TV, Amazon Instant Video,
and Hulu in the US.
In addition to James and Hawes, guest stars Gina McKee, Jessica Raine, and Mark Bonnar have also featured alongside series regulars Martin Compston as DS Steve Arnott, Vicky McClure as DC Kate Fleming, and Adrian Dunbar as Superintendent Ted Hastings — the primary members of the fictional AC-12.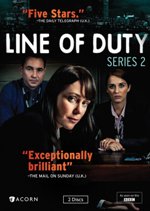 Adam Barker, Acting Controller of BBC Two, and Ben Stephenson, Controller of BBC Drama Commissioning, commissioned the third and fourth series, each of whose stories will be told over six one-hour episodes. The executive producers are Jed Mercurio and Simon Heath for World Productions, and Stephen Wright for BBC Northern Ireland.
Stephenson commented: "Line Of Duty shows what the reinvestment of money in drama on BBC Two has achieved – unique, powerful and gripping drama that gets the nation talking. Bringing it back for two more years is the easiest decision I have made. The only thing to expect from the show is the unexpected so I'm excited to see where next twists and turns take the series."
Added Heath: "We're delighted with the fantastic response to Line Of Duty and the commission of two further series. It's a great chance to go deeper into the murky world of AC-12 and testament to the creative collaboration between Jed, World and the BBC."
—————————
Hit Detective Drama Line of Duty Gets Series 3 and 4!