A father's desperate search for his son is at the center of the gripping new thriller, The Missing, starring James Nesbitt.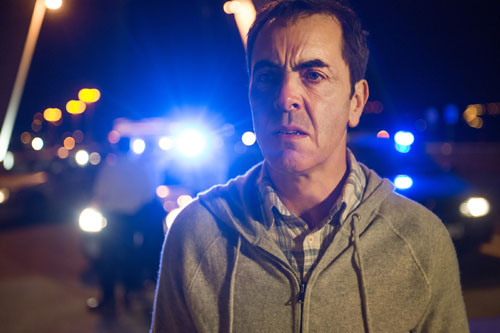 It's 2006. Tony Hughes (James Nesbitt, Monroe, The Hobbit Trilogy) and his wife Emily (Frances O'Connor, Mr. Selfridge, Mansfield Park) are on holiday in France with their five-year-old son, Oliver. Then, in one fateful moment, while watching the excitement of the World Cup, Oliver goes missing.
Local police detective Julien Baptiste (Tcheky Karyo, The Patriot, La Femme Nikita) launches a manhunt for the boy, but to no avail; it's as if he disappeared into thin air. And the utterly distraught Tony and Emily, in a foreign country where they don't speak the language or understand the rules, find themselves at the center of a media maelstrom.
Fast forward to the present day. The Hughes' marriage has disintegrated, but Tony remains steadfast in his belief that Oliver is still alive as he doggedly continues his exhaustive search for his son and those responsible for his disappearance. When a shred of new evidence emerges, Tony's hope of finding Oliver is given new life, and Julien returns to Chalons du Bois to try to solve the case that went unsolved eight years ago.
Told through a delicate and complex narrative over eight episodes, The Missing takes viewers inside the mind of a father desperate to find his lost son. As the heartbreaking drama unfolds over two time frames in two countries simultaneously, the story of one man's fractured and frantic battle for his lost child reflects a life consumed by hope, love, truth, and obsession.
The Missing premieres in the UK on BBC One tonight, 28 October 2014, at 9 PM BST, and in the US on Starz at 9 PM ET on 15 November 2014.
__________________
Add your comments on our Facebook, Google+, and Twitter pages.
The Missing: New Drama Starring James Nesbitt Premiering in the UK and US