Get ready, Ripper Street fans. The critically-acclaimed period crime drama that received a reprieve and another season is about to make its highly-anticipated return.
As you may recall, BBC One axed the award-winning Ripper Street back in February and set off a firestorm amongst fans of the show, who petitioned like all get-out to get the show back on the air.
Enter Amazon Prime Instant Video, which commissioned a third series of Ripper Street from the producers, Tiger Aspect Productions and Lookout Point, in March. Co-produced by BBC America, the series will screen on BBC One and BBC America in 2015 after its exclusive launch on Amazon Prime Instant Video
in the UK next month.
The eight-episode Series 3 of Ripper Street will premiere with a double-bill of the first and second episodes, available to Amazon Prime Instant Video subscribers at 9 PM on Friday, 14 November 2014. The remaining episodes will be released weekly at 9 PM on Fridays, and conclude with the series finale on Boxing Day, 26 December. Fans can find out more about the third series of the show at Amazon UK's Ripper Street program page.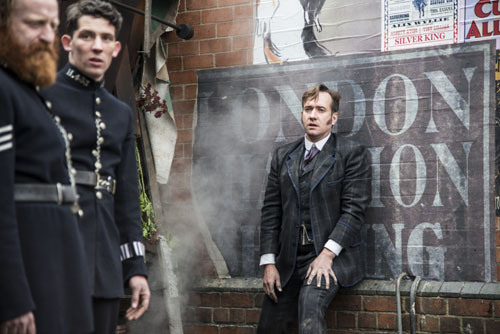 But wait, there's more! The Amazon Prime Instant Video episodes of Series 3, which were filmed over the summer in Manchester and Loughborough, England and Dublin, Ireland, will include exclusive scenes that will not be shown on either BBC One or BBC America, both of which will air edited versions to fit the traditional one-hour format.
Starring Matthew Macfadyen as Detective Inspector Reid, Jerome Flynn as the newly-promoted Detective Inspector Bennet Drake, Adam Rothenberg as Captain Homer Jackson, and MyAnna Buring as Long Susan, Ripper Street: Series 3 returns viewers to the mean streets of East London's Whitechapel district and its H Division police precinct.
It's 1894, four years after Reid, Drake, Jackson, and Long Susan were split and divided by the dramatic events of the two-part Series 2 finale.
However, a violent heist of a goods train sets off a cataclysmic chain reaction that returns them to each other's side, before spiralling uncontrollably toward a conclusion that will leave them changed forever.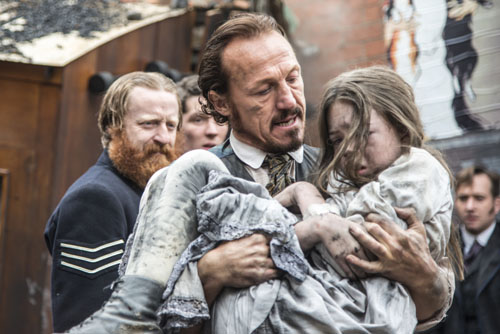 Said Richard Warlow, creator of Ripper Street, "In its design, Series Three of Ripper Street was always meant to be our most ambitious yet and we are delighted that Amazon has given us the creative freedom to make good on that ambition."
He continued, "With no restrictions on either the content or the length of each episode, we have been able to reassemble our magnificent cast and pitch them into a suit of stories which we hope will delight the millions of fans who, thanks to this unique partnership, will now be able to enjoy the show on Amazon Prime Instant Video this year, then on the BBC, and around the rest of the world, in 2015."
Added Chris Bird, Head of Content Acquisition at Amazon, "From what we've seen from the scripts and first edit it's clear that this series has raised the bar, we're confident that Ripper Street fans will be thrilled with what they see."
Well, we are certainly looking forward to it!
Until the Series 3 launch, Amazon Prime Instant Video is the only video-on-demand subscription service in the UK where fans can watch the first two series
of Ripper Street, voted the Best Show of 2013 by readers of Radio Times. (Stateside fans can also catch Series 1 and 2
episodes at Amazon Instant Video in the US.)
__________________
Add your comments on our Facebook, Google+, and Twitter pages.
Ripper Street: Series 3 Release Date and Pics