British TV is set to get dark and moody once again, as Kenneth Branagh reprises his BAFTA Award-winning role as the most brooding of Swedish detectives, Kurt Wallander.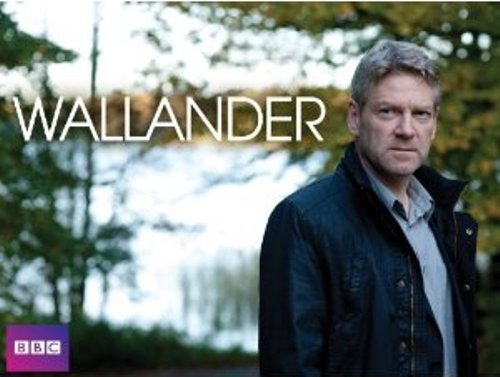 BBC One has commissioned the fourth (and final) series of the mystery drama, Wallander,
the 2009 BAFTA Award winner for Best Drama Series, starring Sir Kenneth Branagh as the titular detective in three new feature-length films adapted from two of the "Wallander" series of novels by Swedish author Henning Mankell.
Said Branagh, "I always approach each series of Wallander with anticipation and excitement, but this last series of films contain some of the greatest challenges the character has ever faced. It's a privilege to try to meet them, and I look forward to a great Swedish Autumn working on Henning Mankell's masterly creation."
The first film, "The White Lioness" — written by James Dormer (The Musketeers, Strike Back) and directed by Jonathan van Tulleken (Top Boy, Misfits) — is based on the Mankell novel, The White Lioness,
which follows an investigation that takes Wallander from Sweden to South Africa. Filming will take place on location in Cape Town.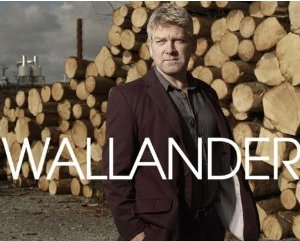 The final two installments of the BBC Wallander series will be written by Peter Harness (Case Histories, Doctor Who) and directed by Ben Caron (Skins, Scott & Bailey), and adapted from Mankell's twelfth and final "Wallander" novel, The Troubled Man.
The two-parter involves Wallender in a case that hits close to home, while his past continues to haunt him and his future is as uncertain as ever. Filming of "The Troubled Man" two-parter will take place in Skåne, Sweden and Copenhagen, Denmark.
In addition to Branagh (My Week with Marilyn) as Wallander, Jeany Spark (The Escape Artist) reprises her role as daughter Linda Wallander, Richard McCabe (Peaky Blinders) as forensic pathologist Nyberg, Barnaby Kay (New Tricks) as Chief of Police Lennart Mattson, and Ingeborga Dapkunaite (Silent Witness) as Kurt's girlfriend, Baiba Liepa.
Wallander is produced by Left Bank Pictures, Yellow Bird, and TKBC, co-produced with Masterpiece, TV4, Film i Skåne, and the Copenhagen Film Fund, in cooperation with ARD Degeto and with the support of the Ystad Österlen Filmfond.
Andy Harries, Executive Producer for Left Bank Pictures, said, "Wallander was the very first commission for Left Bank Pictures and we are delighted to be able to bring the complete cycle of Henning Mankell's novels to their natural conclusion. Sir Kenneth Branagh has created one of the iconic detectives of our time and to collaborate with him on this incredible journey has been a privilege."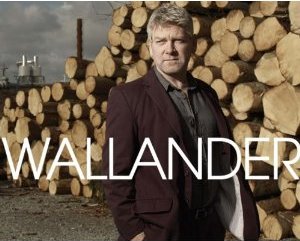 Added Daniel Gylling, Executive Producer for Yellowbird, "We could not be more thrilled to start shooting series four with Sir Kenneth Branagh and continue honoring Henning Mankell's great work by bringing Kurt Wallander back to the audiences who love him."
And Ben Stephenson, Controller BBC Drama Commissioning, stated, "It is only right that we bring the final chapter of the brilliant and ground-breaking Wallander to BBC One, for what is set to be a dark, thrilling and emotional finale. Thanks to the incredible cast and production for bringing four series of this genre-shaping drama to our BBC audience."
Executive Producers are Andy Harries for Left Bank Pictures, Annie Faurbye Fernandez, Daniel Gylling for Yellow Bird, Kenneth Branagh for TKBC, Matthew Read for BBC Scotland, Rebecca Eaton for Masterpiece, and Åsa Sjöberg for TV4. Co-Producers are Ralf Ivarsson and Thomas Gammeltoft, and the Producer is Sanne Wohlenberg.
Wallander: Series 4 is expected to debut on BBC One in the UK and PBS Masterpiece in the US next year.
Wallander: Series 1
Wallander: Series 2
Wallander: Series 3
__________________
Add your comments on our Facebook, Google+, and Twitter pages.
Kenneth Branagh Returning as Wallander