As we wait with bated breath for the new season of Doctor Who to premiere on the 23rd of August, BBC America has several more announcements, including the return of Orphan Black and Broadchurch and the commission of new programs.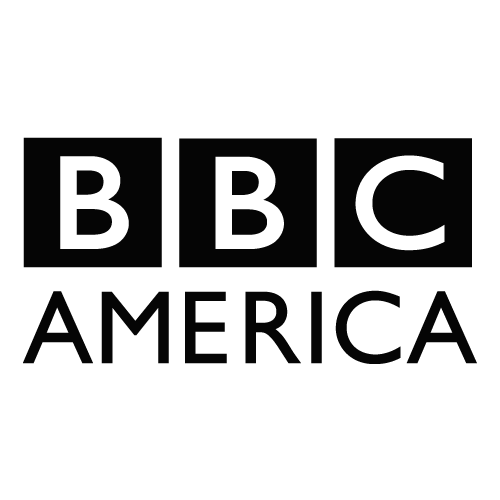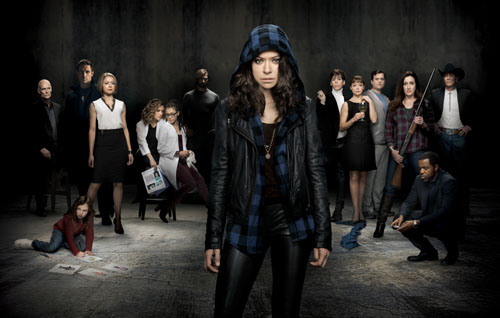 #CloneClub members will be thrilled to know that BBC America has re-commissioned the Peabody Award-winning Orphan Black
for a third season. The hit sci-fi drama will return for 10 new episodes in 2015 with star Tatiana Maslany — two-time Critics' Choice Awards winner for Best Actress — reprising her roles as multiple clones.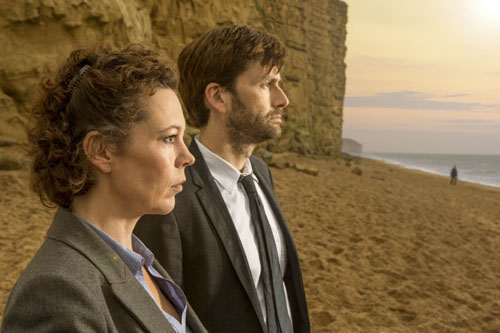 Broadchurch
 — another Peabody Award winner and the 2014 BAFTA TV Award winner for Best Drama — will also return in 2015 as part of BBC America's Dramaville. Reprising their roles in the new season are David Tennant as DI Alec Hardy, Olivia Colman as DS Ellie Miller, Jodie Whittaker and Andrew Buchan as Beth and Mark Latimer, and Arthur Darvill as Reverend Paul Coates.
Joining the cast for the second season, which is currently in production in Dorset and North Somerset, England, are the legendary Charlotte Rampling (Dexter), Academy Award nominee Marianne Jean-Baptiste (Without a Trace), James D'Arcy (Those Who Kill), Eve Myles (Torchwood), and Phoebe Waller-Bridge (The Café).
In new series news…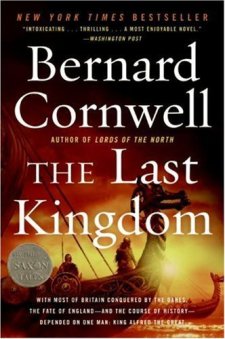 BBC America, Carnival Films, and BBC Two are bringing to telly The Last Kingdom, a new historical drama based on the bestselling "The Saxon Stories" franchise by Bernard Cornwell,
author of the "Sharpe" novels that inspired the long-running series starring Sean Bean that also screened on BBC America.
Set in the year 872, when many of the kingdoms now known collectively as England have fallen to Viking invaders, the great kingdom of Wessex has been left standing alone and defiant under the command of King Alfred the Great. Against this turbulent backdrop lives our hero Uhtred.
The son of a Saxon nobleman, Uhtred is orphaned and then kidnapped by the Vikings who would raise him as one of their own. But his loyalties are tested when he is forced to choose between the Saxon country of his birth and the Viking people of his upbringing. On a quest to claim his birthright, Uhtred must tread a dangerous path between both sides if he is to play his part in the birth of a new nation and, ultimately, seek to recapture his ancestral lands.
The Last Kingdom combines real historical figures and events with fictional characters in a story full of heroic deeds and epic battles, one in which a people united under one of the most iconic kings of history to reclaim their land and build a place they call home.
Adapting Cornwall's novels for the eight-episode series is BAFTA-nominated and RTS award-winning writer Stephen Butchard (Good Cop, Five Daughters, House of Saddam).
Said Executive Producer Gareth Neame of Carnival Films, "In the hands of Stephen Butchard we believe it will make original and engrossing television drama. In part the epic quest of our hero Uhtred, it is also a fascinating re-telling of the tale of King Alfred the Great and how he united the many separate kingdoms on this island into what would become England."
Richard De Croce, SVP Programming, BBC AMERICA added, "We couldn't be more pleased to be working with BBC Two and Carnival Films – a hugely successful British production company that really knows how to create a hit for the US. The Last Kingdom is an engrossing story of epic scale that will feed our audience's appetite for excitement, smart storytelling and compelling characters."
And Ben Stephenson, Controller of Drama Commissioning, BBC, said, "I hope The Last Kingdom will expand BBC Two's distinctive portfolio of drama. It's an epic narrative with an extraordinary creative team. It will feel like nothing else on television, with all of the scale and intrigue of the best fantasy stories but the reality of fact."
Production on The Last Kingdom begins this Fall.
__________________
BBC America is also co-producing Tatau, a new drama adventure series, in association with Touchpaper TV (Being Human) and South Pacific Pictures for BBC Three.
Set in the Cook Islands, a paradise in the middle of the Pacific, the eight-episode drama follows Kyle Connor and Pete 'Budgie' Griffiths, two twenty-something friends from London that set off to travel the world and soak up as many different cultures and experiences as possible. Before leaving, Kyle gets a Maori-style tattoo whose significance he is clearly unaware of but that locals in the South Pacific do, given their reaction to it.
Then Kyle discovers the dead body of a local girl, Aumea, tied up underwater while snorkeling in a lagoon — a body that is no longer there when he returns with the police. Budgie wonders if his mate has gone mad, but Kyle begins to believe that he has seen into the future… and that he and Budgie can prevent Aumea's murder. Kyle learns that his gifts don't stop at prophecy, and the full meaning of the tattoo is soon revealed.
Casting for Tatau will be announced soon, and filming will begin in September 2014.
Also happening this Fall…
BBC America will premiere the biopic A Poet in New York in the US, written by Andrew Davies (House of Cards) and starring Tom Hollander (Rev.) as famed poet Dylan Thomas, to mark the centenary of Thomas's birth and explore his final days.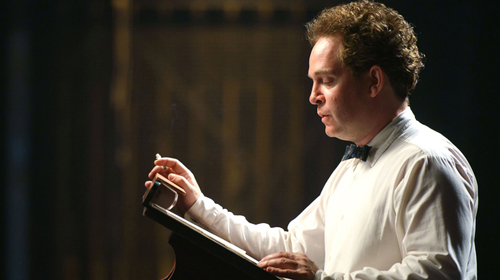 A renowned poet famous for his wild, hard-drinking lifestyle as well as his brilliance, Dylan Thomas created some of the most memorable lines in the English language ("Do not go gentle into that good night. Rage, rage against the dying of the light.") and became a much-loved celebrity in the US owing to his popular and electrifying tours.
A Poet in New York moves between the present day in 1953 New York and Thomas' past in his hometown of Laugharne, Wales, exploring how his experiences made his life virtually untenable and examining how his destructive personality played into his own demise at the young age of 39.
The film costars Essie Davis (Miss Fisher's Murder Mysteries) as Dylan's wife Caitlin, Ewen Bremner (The Worricker Trilogy) and Phoebe Fox (Switch).
__________________
British TV News Bits: BBC America Edition