The weekend is here, and that means more Irish programming straight from the Emerald Isle will be screened at MHz Networks.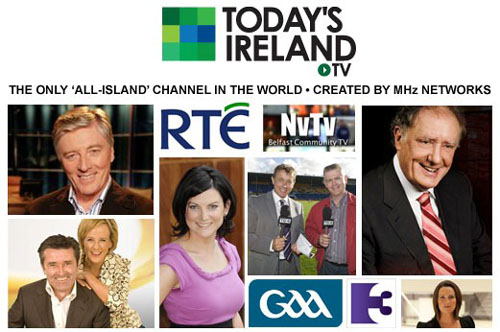 MHz Networks has expanded its line-up of "Today's Ireland" programming for the Irish diaspora in the US, as well as stateside viewers interested in Irish news and culture, and is now screening six new shows on Saturday and Sunday.
Programs that air Monday through Friday include the following, which are produced and/or distributed by TV3 Ireland and broadcast in English on the MHz Worldview channel and simulcast at MHz Online:
Midday (1 PM ET) — Host Elaine Crowley and panelists tackle the hot topics of day with live feedback from viewers.
Late Lunch Live (2 PM ET) — Martin King and Lucy Kennedy host the afternoon show chock full of topical stories and celebrity interviews, with Claire Solan delivering quirky stories from around the country.
Tonight with Vincent Browne (3 PM ET) — Presented by one of Ireland's most respected journalists, this hard hitting, intelligent, probing, and entertaining panel show delves into the affairs of the nation, economics, politics, sport, culture, and other current topical matters.
New on Saturdays: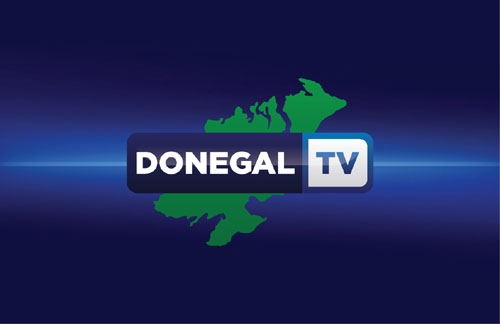 Donegal TV is a half-hour program that showcases sports, the arts, and celebrities from Donegal and airs in English at 1:00 and 1:30 PM ET on MHz Worldview and MHz Online.
At 2 PM ET, there's Northern Visions, an ongoing series of documentaries, short films, and interview programs that highlight Irish people, culture, and history, each presented by NvTv. Northern Visions is broadcast in English on MHz Worldview and MHz Online.
And new on Sundays are these four half-hour programs broadcast in Irish with English subtitles on MHz Worldview and MHz Online: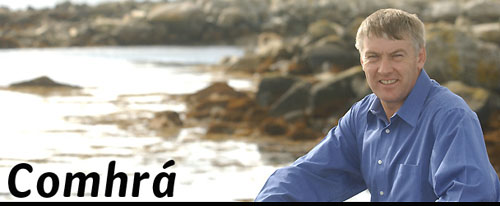 Comhrá (1 PM ET) is one of TG4's most popular series. In essence, it's a chat show, a conversation between the host, award-winning broadcaster Máirtín Tom Sheáinín, and his eclectic studio guests.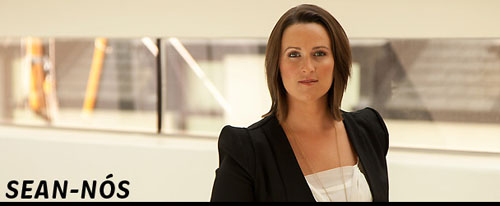 For fans of Irish music, Sean-Nós (1:30 PM ET) brings traditional singing from Ireland's favourite exponents of this acclaimed art-form.
Timpeall na Tíre (2 PM ET) is a weekly compilation of the main regional stories as seen on TG4's evening news, and Féilte – Slí an Atlantaigh (2:30 PM ET) lets you follow the Wild Atlantic Way route along Ireland's rugged west coast, meet the locals, and sample the culture in the towns along the way.
FYI, for fans of mystery dramas from across the Atlantic, each weekend block of Irish shows is followed by an MHz Networks "International Mysteries" program episode(s).
Who's up for a Guinness now?
__________________
Get Your Irish On with Today's Ireland in the US