PBS has set the US premiere date for the glamorous period drama Hotel Portofino.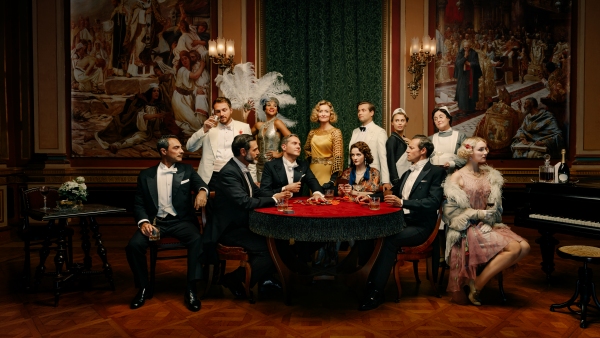 Set in the breathtakingly beautiful Italian village of Portofino during the Roaring 20s, the new season of Hotel Portofino follows on from the events in Season 1, when Bella Ainsworth (Natascha McElhone, The Crown, Halo, Californication), the daughter of a wealthy industrialist, moves to Portofino, Italy, and sets up the Hotel Portofino, a quintessentially British hotel catering to upper-class travelers on the Italian Riviera.
Season 2 opens in the summer of 1927, as Bella is still devoting her energy to Hotel Portofino, which has overcome its startup troubles and is starting to prosper. Aside from her hotel duties, Bella is concerned for her children — Lucian (Oliver Dench, Pandora), whose marriage to Rose (Claude Scott-Mitchell, Baptiste) might be facing trouble, and Alice (Olivia Morris, Professor T), who needs a break from her responsibilities at the hotel.
Bella's husband, Cecil (Mark Umbers, Home Fires), has not been seen since returning to England at the end of the previous summer. With Cecil's unannounced return to Portofino, the messy private lives of her children, and a visit from a travel guide that could make or break the hotel's future, Bella does her utmost to keep all the plates spinning.
Hotel Portofino: Season 2 premieres in the US on Sunday, October 15, across all PBS platforms, including linear TV (starting at 8 PM ET on the PBS member station that serves your area, check your local listings), the PBS app, and the PBS Masterpiece Prime Video Channel.
The series kicks off a Sunday full of Season 2 premieres on PBS, with Hotel Portofino being followed by wartime drama World on Fire (9 PM ET) and Scotland-set mystery-crime drama series Annika.
__________________
As an affiliate of Amazon and other cos, affiliate links on this blog allow us to earn income from qualifying actions (at no extra cost to you).

Hotel Portofino: PBS Sets Premiere Date for Season 2 of Glamorous Period Drama