Sundance Now has set the premiere date for The Vanishing Triangle, a new Irish mystery-crime drama series starring India Mullen and Allen Leech.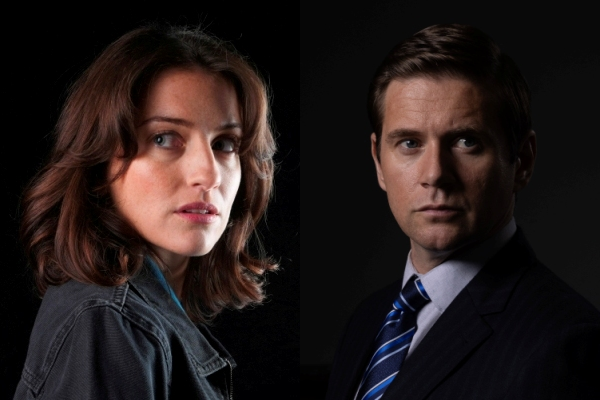 Inspired by true events that occurred in the 1990s in an area of Ireland dubbed the Vanishing Triangle, mystery-crime thriller series The Vanishing Triangle follows a journalist and a garda who are stymied by the authorities while on the hunt for a killer. It stars India Mullen (Red Rock, Normal People) and Allen Leech (Downton Abbey, Bohemian Rhapsody).
After publishing an article about her mother's murder, journalist Lisa Wallace (India Mullin) gets a chilling letter from the killer, taunting her with pictures of the murder and of a new victim. Soon, news comes of Amy Reynolds, a woman who's gone missing. Lisa and Detective David Burkely (Allan Leech) begin fighting through Garda red tape as more girls go missing.
Meanwhile, the killer plays psychological torture games with Lisa, making her choose his victims and even threatening her in person. Despite this, Lisa and David continue, and their path leads them into the crosshairs of the deeply-corrupted core of the Garda. To cover their tracks, high-ranking Garda members blackmail David with his own secrets — threatening to destroy him and Lisa as they get closer to facing off with the killer who murdered Lisa's mother all those years ago.
The Vanishing Triangle, a Sundance Now Original, premieres in the US and Canada with two episodes on Thursday, September 28, exclusively on Sundance Now. New episodes will be released weekly on Thursdays through the season finale on October 26.
(For folks in the UK, the series will be shown on Acorn TV.)
A production of Park Films, in association with Paper Plane Productions and 87 Films, the six-part series is a co-production of Virgin Media Television and Sundance Now, with India Mullen and Allen Leech amongst the executive producers.
__________________
As an affiliate of Amazon and other cos, affiliate links on this blog allow us to earn income from qualifying actions (at no extra cost to you).

The Vanishing Triangle: Sundance Now Sets Premiere Date for New Irish Crime Drama Series