PBS has set the US premiere date for Season 2 of Professor T, the fan-favorite British adaptation of the hit Belgian mystery-crime drama series of the same name.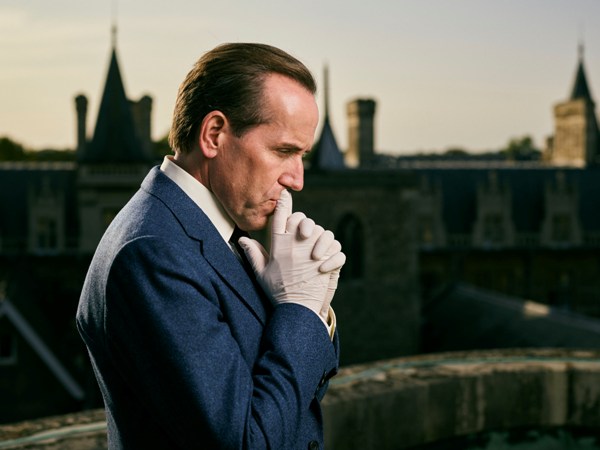 Ben Miller (Bridgerton, Doc Martin, Death in Paradise) will be back on US telly soon, reprising his role as Professor Jasper Tempest, a lecturer in criminal psychology at Cambridge University and a consultant for the police, in Season 2 of the mystery-crime drama series Professor T.
In the new season, the Professor and Criminal Investigation Department (CID) detectives DS Lisa Donckers (Emma Naomi, Bridgerton), her partner DS Dan Winters (Barney White, Cell 8), and their boss DI Paul Rabbit (Andy Gathergood, Andor), must untangle a series of knotty crimes. These include: an unexplained fire in a student block; a double murder reminiscent of another from fifteen years ago; the murders of an entire family found posed in a grisly tableau in their home; a seemingly open-and-shut murder case; a high-profile case in which the Professor and the detectives disagree about the suspect; and a situation in which the discovery of an undercover police officer's dead body leads to the possible implication of a fellow CID colleague.
If that wasn't enough to keep Professor T's mind turning, he is also dominated and perplexed by the women in his life, including his mother Adelaide (Frances de la Tour, Vicious), love of his life Christina (Juliet Aubrey, Primeval), and new therapist Dr. Helena Goldberg (Juliet Stevenson, The Politician's Wife).
(Video is from Season 1)
Professor T: Season 2 premieres in the US on Sunday, September 3, at 8 PM ET, on PBS (check your local listings), with streaming available on PBS.org and the PBS app.
The show kicks off an evening of British TV premieres on PBS. Following the debut of Professor T: Season 2 are those of Unforgotten: Season 5 at 9 PM ET, and Van der Valk: Season 3 at 10 PM ET. (Read more about the latter two in this article.)
Costars in the new season of Professor T include series regulars Sarah Woodward (Queens of Mystery) and Douglas Reith (Downton Abbey).
__________________
As an affiliate of Amazon and other cos, affiliate links on this blog allow us to earn income from qualifying actions (at no extra cost to you).

Share this post/page.

Professor T: PBS Sets Season 2 Premiere Date of Ben Miller Mystery Series