Prime Video has released a few first-look photos from the upcoming British psychological drama thriller series Wilderness. Check 'em out.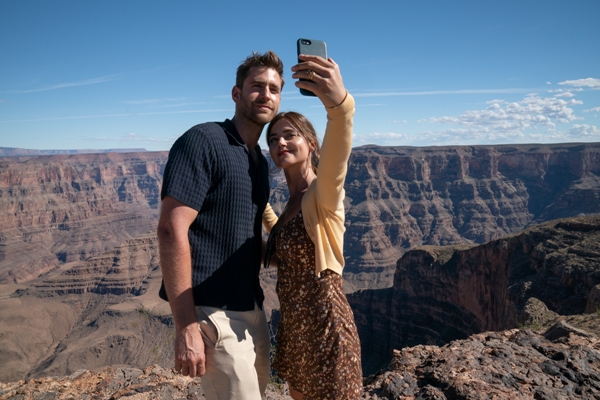 Based on the novel Wilderness by B.E. Jones, psychological drama thriller series Wilderness stars Jenna Coleman (The Serpent, Victoria, Doctor Who) and Oliver Jackson-Cohen (Surface, The Haunting of Hill House, Man in an Orange Shirt) as a British couple in a twisted love story — where a dream holiday and supposedly "happily-ever-after" quickly turns into a living nightmare.
Liv (Jenna Coleman) and Will (Oliver Jackson-Cohen) seem to have it all: a rock-solid marriage, a glamorous new life in New York, thousands of miles from their provincial hometown, and a golden future stretching ahead of them. They're still young enough to feel that their whole lives are ahead of them.
Then Liv learns about Will's affair.
Liv's heartbreak is swiftly followed by fury. Revenge is her only option. So, when Will proposes a trip around America's epic national parks to give their relationship a fresh start, Liv knows just how to get it.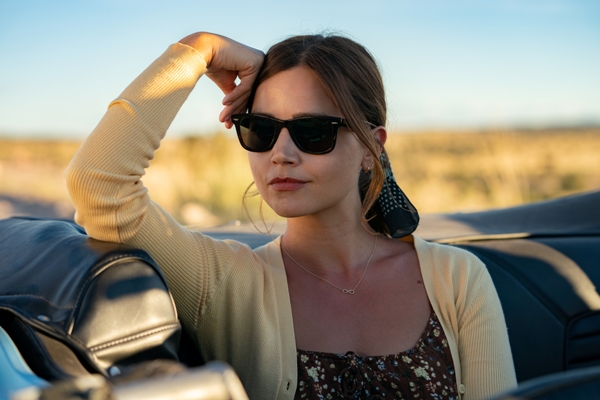 This American road trip  is something Liv has fantasized about since she was little. From Monument Valley to the Grand Canyon, on through Yosemite, ending with a hedonistic weekend in Las Vegas to blow off the dust and sweat. For Will, the trip is a chance to make amends. For Liv, it holds a very different prospect; it's a landscape where accidents happen all the time. The perfect place to get revenge.
While on their trip, the couple bump into Will's colleague, Cara (Ashley Benson, Pretty Little Liars), a young American woman with a glittering career and an adoring boyfriend, Garth (Eric Balfour, Haven). Now Liv's best-laid plans are wrecked, and as the foursome go hiking together, Cara and Garth soon find themselves enmeshed in Will and Liv's lives in a way that will change the course of all their futures forever.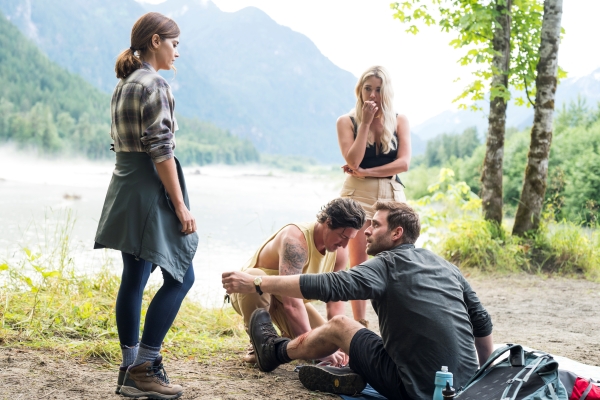 Created and written by Marnie Dickens (Gold Digger, Thirteen), Wilderness is directed by So Yong Kim (Grand Army, Dr. Death), and executive produced by Elizabeth Kilgarriff.
Said Marnie Dickens, who also serves as an executive producer on the series:
"Who doesn't know someone who's been cheated on? That gut punch on discovery, the trail of paranoia and suspicion it leaves behind, the difficulty of trusting again. It's enough to tip anyone over the edge. And that's where we meet our heroine, Liv, as she's lied to over and over by the man she loves. Of course she wants revenge, and I, for one, hope she gets it."
Wilderness, a Prime UK Original Series, will premiere globally this autumn (date tba) exclusively on Prime Video.
Stay tuned for updates.
__________________
As an affiliate of Amazon and other cos, affiliate links on this blog allow us to earn income from qualifying actions (at no extra cost to you).

Wilderness: Prime Video Releases Photos from Upcoming British Drama Thriller Series