BBC America and AMC+ announced today the US premiere date for the natural history docuseries Chasing the Rains. Check out the trailer.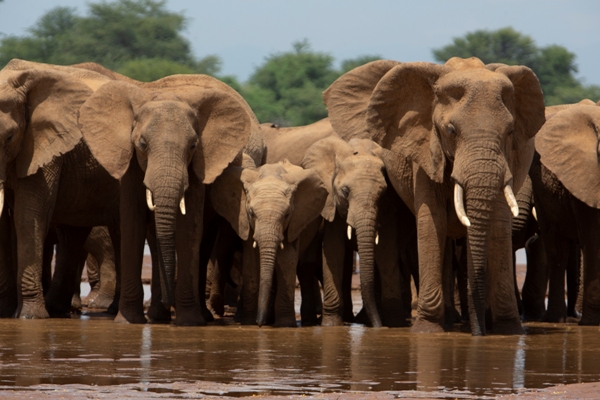 I don't know about you, but I am often brought to tears by what I see in nature documentaries. Yes, I get it; it's nature, tragic stuff happens. But still. Knowing this doesn't stop me from watching them, though, so I will make sure to have handy a box of Puffs Plus Lotion for Chasing the Rains, because I know I will need it.
Water is life, without which no living creature on Earth can survive. In Chasing the Rains, viewers get to follow three charismatic animal matriarchs as they protect their families while surviving the trials of one of the worst droughts in twenty years in Kenya.
Narrated by Adjoa Andoh (Bridgerton, Invictus), the three-part series takes viewers on a journey into one of the most majestic, unspoiled, and rarely filmed areas of wilderness in Africa. The show also includes a fourth "making of" special episode.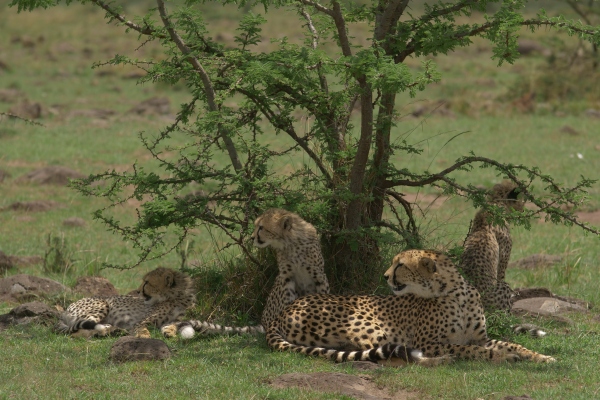 In Samburu, an elephant family known as the Royals returns to the river alongside hundreds of other herds. Meanwhile in the Highlands of Laikipia, wild dog matriarch Phoenix introduces her five new puppies to the pack, while in Naboisho near the Masai Mara, new cheetah mum Kuleta faces the challenge of raising four tiny cubs in a place where hyenas and lions live in abundance.
But the rains have been poor, and the river quickly dries, forcing the elephants to dig for wells or face a trek to distant springs in the North. As the drought intensifies, Phoenix and her pack face a mortal battle with a hyena clan, while Kuleta is forced into lion country where the larger predators tragically kill one of her cubs. (Cue for the tissues.)
When an unseasonal downpour refills the river in Samburu, the elephants are able to return. But it's a brief reprieve as the drought bites even harder. The elephant herd splits to make the most of resources, Phoenix is forced on a long search after the pack's alpha male disappears, and Kuleta faces further battles with amorous male cheetahs and a local hyena clan.
The rains finally return, restoring the land. But climate change is causing great changes here. People and animals alike need unlimited resilience to deal with the future.
Timed to coincide with Earth Day, Chasing the Rains premieres in the US with its first episode on Saturday, April 22, at 8 PM ET/PT on BBC America, with streaming available on AMC+. New episodes will debut weekly through May 6. The "making-of" special episode will be available on AMC+ only, starting April 22.
Produced by Love Nature and distributed by Blue Ant International, Chasing the Rains is a part of BBC America's Wonderstruck programming slate.
__________________
As an affiliate of Amazon and other cos, affiliate links on this blog allow us to earn income from qualifying actions (at no extra cost to you).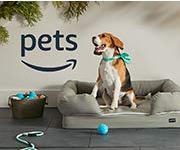 Chasing the Rains: BBC America & AMC+ Set US Premiere Date for Natural History Series