Viaplay announced today that Richard Rankin will star as the beloved Scottish detective John Rebus in Rebus, the company's first UK television series.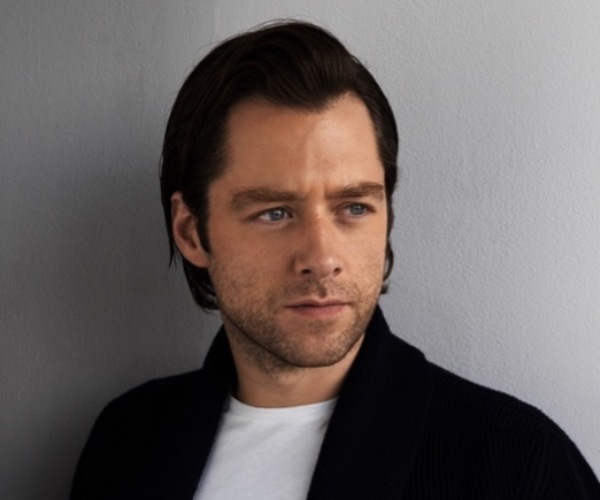 BAFTA nominee Richard Rankin (Outlander, The Last Kingdom, Trust Me) is set to star as Detective John Rebus in Rebus, the first Rebus TV adaptation in nearly 15 years.
Rebus, Viaplay's first UK drama commission, is produced by Eleventh Hour Films (Foyle's War), written by BAFTA nominee Gregory Burke (Entebbe, '71), and directed by BAFTA winner Niall MacCormick (Complicit, The Victim, Wallander).
Adapted from the award-winning "Rebus" novels by Sir Ian Rankin, which have sold more than 30 million copies and been translated into 36 languages, the series is a major reimagining of the much-loved, globally-recognizable character, and aims to be a fresh and thrilling offering in the high-end crime genre.
Planned as a returning series, Rebus kicks off with a six-part story that sees 40-year-old police detective John Rebus (Richard Rankin) finding himself at a psychological crossroads following an altercation with an infamous Edinburgh gangster. At odds with a job that is increasingly driven by corporate technocrats, involved in a toxic affair he knows he needs to end, and all but supplanted in his daughter's life by his ex-wife's wealthy new husband, Rebus begins to wonder if he still has a role to play — either as a family man or a police officer.
Said Richard Rankin:
"I'm thrilled to be taking on the role of Rebus. I'm a big fan of the series and Sir Ian Rankin. I feel very lucky to be given the honour of bringing such an iconic Scottish character back to TV screens and will give all I have to do it justice."
Sir Ian Rankin commented:
"Rebus has been a big part of my life for a long time now and to work with Gregory Burke to create a new story that sees him navigate life as a younger man in a contemporary (and ever-changing) Scotland has been a truly fascinating process. I'm very much looking forward to watching Richard bring the character to life — he's the perfect fit for the role, and not just because we coincidentally share the same surname!"
Filippa Wallestam, Viaplay Group Chief Content Officer, stated:
"To have such a famous character spearheading Viaplay's original storytelling in the UK is a privilege. We're delighted to have the brilliant Richard Rankin onboard to portray Rebus and all his complexities. I have no doubt that viewers are in for a treat."
And Jill Green, Eleventh Hour Films CEO, enthused:
"Eleventh Hour Films were thrilled when Richard agreed to do this fresh version of 'Rebus', realised in a compelling and authentic way by Gregory Burke. We're really pleased to be working with Viaplay, bringing this contemporary version of Sir Ian's brilliant character to diehard fans as well as new audiences."
The series begins filming in Scotland next month. Further cast details will be announced shortly.
Executive Producers are Jill Green, Paula Cuddy, and Eve Gutierrez for Eleventh Hour Films, Isabelle Hultén and Tomas Axelsson for Viaplay Group, Sir Ian Rankin, and Gregory Burke. Global sales are handled by Viaplay Content Distribution.
Rebus will stream on Viaplay in 2024.
Stay tuned for updates.
__________________
As an affiliate of Amazon and other cos, affiliate links on this blog allow us to earn income from qualifying actions (at no extra cost to you).

Rebus: Richard Rankin to Play Beloved Detective in Viaplay's First UK TV Series