January 2023 brings the premieres of 18 new series, seasons, and specials from the UK, Ireland, and Canada to the US.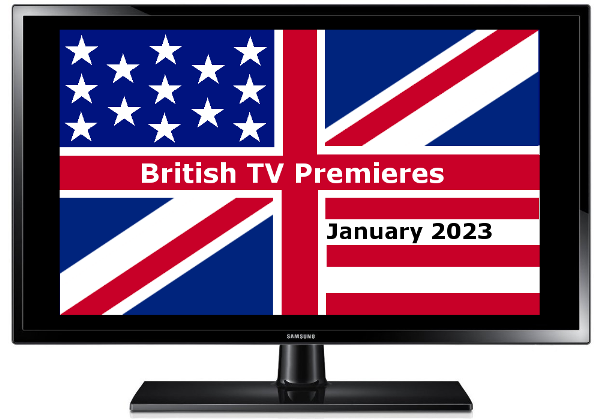 For updates about shows from the UK, Canada, and Ireland added to US linear TV and streaming channels throughout the month, see the British TV Viewing Guide.
Programs and dates are subject to change without prior notice.
Videos below may contain content that is not suitable for everyone.
As an affiliate of Amazon & other cos, affiliate links on this blog allow us to earn income from qualifying actions (at no extra cost to you).
NATIONAL PREMIERES
Mrs. Brown's Boys New Year Special 2023 (UK)
Everyone's favorite Irish mammy, Mrs. Agnes Brown (Brendan O'Carroll), returns for a festive New Year's special featuring more family hijinks and gut-busting laughs. Mrs. Brown's Boys New Year Special 2023 premieres in the US on Sunday, January 1, on BritBox.
The Rig (UK)
This thriller follows the crew of the Kinloch Bravo oil rig as they fight for survival after a strange fog cuts off all communication with the shore, and leaves them stranded in the fierce waves of the North Sea. With their helicopter not coming and supplies limited, Offshore Installation Manager and rig boss Magnus (Iain Glen, Game of Thrones) tries to guide his already fractured crew through the evolving crisis. But his increasingly desperate efforts to restore contact with the mainland are repeatedly shattered as tensions and paranoia rise, the rig's systems fail, and a devastating accident brings them all face-to-face with the deadly dangers of one of the most extreme working environments on the planet.
Pictor Energy Company rep Rose (Emily Hampshire, Schitt's Creek) is initially skeptical of the crew's ominous theories about what's going on outside, keen to get everyone back to work and keep the oil flowing. But as evidence mounts, her scientific curiosity pushes her to uncover the truth of the unnatural forces arrayed against them. As loyalties are tested and alliances are made and broken, we become privy to the inner lives of the crew as they seek to understand both the force they are facing and their place in a rapidly changing world. The sins of the past weigh heavy here — most of the crew are desperate to return home, but for others the way back is much less clear.
To make it out alive will take bravery, heroism, sacrifice, and a confrontation with the consequences of the paths that brought them here. And when the crew finally discover the scale of the power they have awoken, they realize the greatest danger is not just to them, but to all those they've left behind on land.
The cast of the six-episode thriller includes Martin Compston (Line of Duty), Calvin Demba (Life), Owen Teale (A Discovery of Witches), Richard Pepple (COBRA), Mark Bonnar (Guilt), Rochenda Sandall (Criminal: UK), Emun Elliott (The Paradise), Stuart McQuarrie (Shetland), Abraham Popoola (Andor), Molly Vevers (The Spanish Princess), Mark Addy (Sherwood), Nikhil Parmar (Foundation), and Cameron Fulton (River City).
The Rig, an Amazon Original series, premieres globally on Friday, January 6, 2023, exclusively on Prime Video. (You can add it to your watchlist now.)

All Creatures Great and Small: Season 3 (UK)
Based on the beloved series of "All Creatures Great and Small" novels, the new season of this hit period drama opens in spring 1939. As James Herriot (Nicholas Ralph, The Most Reluctant Convert) struggles to balance his growing responsibilities at the veterinary practice with those as a newly-wed husband, his wife Helen (Oscar® winner Rachel Shenton, The Silent Child) is having a hard time letting go of her old life on the family farm and finding her footing within Skeldale House.
Meanwhile, housekeeper Mrs. Hall (Anna Madeley, Anatomy of a Scandal) begins to open herself up to a future outside of her duties managing the household, as Tristan Farnon (Callum Woodhouse, The Durrells in Corfu), who has at last passed his exams, must now face the world as a qualified vet. As war with Germany looms, Siegfried Farnon (Samuel West, Slow Horses), the irrepressible and unpredictable proprietor of Skeldale House, battles painful memories of his own experiences during the Great War.
All Creatures Great and Small: Season 3 premieres in the US on Sunday, January 8, at 9 PM ET, on PBS (check your local listings), with streaming available on PBS.org, the PBS video app, and the PBS Masterpiece Prime Video Channel.
Miss Scarlet and the Duke: Season 3 (UK)
As in Season 2, the new season of this hit period mystery series sees Eliza (Kate Phillips, Peaky Blinders) continue to juggle her relationship with Inspector William Wellington, the Duke (Stuart Martin, Jamestown), while she struggles to build her detective agency amidst growing competition and new problems from a rival agency.
The Season 3 opener sees Eliza being hired by a newspaper to investigate the disappearance of a famous magician, even though Duke is already on the case. A woman who had made Eliza's life a misery while growing up is now a seemingly kind and considerate person, well-liked by everyone — and suspected by Eliza of being a criminal. When Eliza tracks down Scotland Yard's most wanted man to a hotel in France, she finds she isn't the only hotel guest aiming to claim the reward.
With Duke away, Detective Fitzroy (Evan McCabe, Doctor Who) hires Eliza to look into a case of police corruption. After Eliza offers to help the heir to an unclaimed fortune to claim the money, it is she who needs Duke's help, but a revelation about his personal life makes working together impossible. And in the season finale, Eliza teams up with Duke, Moses (Ansu Kabia, World on Fire), and old enemy Patrick Nash (Felix Scott, Grantchester) to find out who sent her a bomb in the mail.
Miss Scarlet and the Duke: Season 3 premieres in the US on Sunday, January 8, at 8 PM ET, on PBS (check your local listings), with streaming available on PBS.org and the PBS video app.
Vienna Blood: Season 3 (UK-Austria)
Following on from the events in Season 2, the new season of this hit period mystery series based on the best-selling "Max Lieberman Mystery" novels by Frank Tallis, finds brilliant young Englishman Dr. Max Liebermann (Matthew Beard, Magpie Murders, The Imitation Game) and tenacious Austrian Detective Inspector Oskar Rheinhardt (Juergen Maurer, Anatomy of Evil, Perfume) once again thrust into the dark underbelly of glittering Viennese society in 1908. Having cracked several of Vienna's most mysterious and deadly cases, the crime-solving duo set about solving a trio of new whodunits — including ones set in a luxury fashion house, the Chinese antiquities trade, and the budding world of cinema.
Bolstered by his successful investigations with Max, Oskar's star is on the rise in the police department. And for the first time in a long time, he seems open to letting someone into his life. Max is also doing well — well, mostly. Now a published author in the field of criminal psychopathy, he has finally moved out of his parents' house and into a plush apartment of his own. But love has not run so smoothly for him. Amelia Lydgate has returned to England, and Max's former fiancée, Clara (Luise von Finckh, Deutschland 89), has turned her sights from marriage to a career as a journalist, discovering that investigating murder can be as thrilling as romance.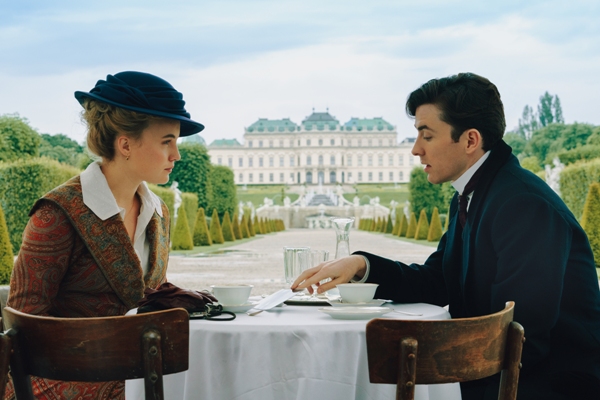 Vienna Blood: Season 3 premieres in the US on Sunday, January 8, at 10 PM ET, on PBS (check your local listings), with streaming available on PBS.org, the PBS video app, and the PBS Masterpiece Prime Video Channel.
Detectorists Special (UK)
Mackenzie Crook ("Pirates of the Caribbean" films, Britannia) and Toby Jones (The Wonder, Marvellous) are back as friends Andy and Lance in this new 75-minute special (hooray!) of the BAFTA Award-winning comedy. After Lance secures a new permission, he and Andy get to work with their metal detectors and turn up some interesting finds, including what could be their greatest ever discovery — which could also be the thing that pushes their friendship to the breaking point and threatens the future of the Danebury Metal Detecting Club.
The Detectorists Special premieres in the US on Monday, January 9, exclusively on Acorn TV.
The Hatchet Wielding Hitchhiker (UK)
This true-crime documentary chronicles a happy-go-lucky nomad's ascent to viral stardom and steep downward spiral that resulted in his imprisonment.
The Hatchet Wielding Hitchhiker, a Netflix Film, premieres globally on Tuesday, January 10, exclusively on Netflix. (You can set a reminder for it now.)
Here We Go (UK)
This comedy series follows Sam (Jude Collie, Terminator: Dark Fate), the youngest son of the Jessop family, as he documents the family's highs and lows as they navigate a combination of life's challenges — from changing careers and keeping the romance alive within a marriage, to kidnapping a dog, destroying a swimming pool, and sabotaging a wedding.
The series stars BAFTA winners Katerine Parkinson (The IT Crowd) and Jim Howick (Horrible Histories), two-time BAFTA nominee Alison Steadman (Pride and Prejudice), Freya Parks (Jane Eyre), Tom Basden (Plebs), Mica Ricketts (Vera), and Tori Allen-Martin (London Kills).
Here We Go premieres in the US on Tuesday, January 10, exclusively on BritBox.
Vikings: Valhalla: Season 2 (US-IE)
In the new season of this sequel to the hit series Vikings, enemies old and new await Freydis (Frida Gustavsson, The Witcher), Leif (Sam Corlett, Chilling Adventures of Sabrina) and Harald (Leo Suter, Sanditon), as they scatter to the far corners of the globe in pursuit of power and new worlds to conquer.
Vikings: Valhalla: Season 2, a Netflix Series, premieres globally on Thursday, January 12, exclusively on Netflix.
The Last of Us (US-Canada)
Based on the critically-acclaimed and popular video game The Last of Us, and set in a post-apocalyptic world, 20 years after modern civilization has been destroyed, this drama series sees Joel (Pedro Pascal, Game of Thrones), a hardened survivor, hired to smuggle Ellie (Bella Ramsey, Game of Thrones), a 14-year-old girl, out of an oppressive quarantine zone. What starts as a small job soon becomes a brutal and heartbreaking journey, as they must traverse the US and depend on each other for survival.
The cast includes Gabriel Luna (True Detective), Anna Torv (Fringe), Nico Parker (The Third Day), Murray Bartlett (The White Lotus), Nick Offerman (Parks and Recreation), Melanie Lynskey (Yellowjackets), Storm Reid (Euphoria), Merle Dandridge (Greenleaf), Jeffrey Pierce (Bosch), Lamar Johnson (Your Honor), Keivonn Woodard (Seeds of Hope: The Andrew Jackson Foster Story), Graham Greene (Goliath), Elaine Miles (Northern Exposure), and Ashley Johnson (Blindspot).
The Last of Us premieres Sunday, January 15, at 9 PM ET/PT, on HBO, with streaming available in 4K on HBO Max.

Stonehouse (UK)
BAFTA TV and Primetime Emmy® Award winner Matthew Macfadyen (Succession) stars in this three-part limited series as John Stonehouse, the disgraced Labour minister who concocted an outrageous plan to get himself out of deep trouble.
In the late 1960s, Stonehouse's political career is flourishing. Happily married to Barbara (Keeley Hawes, Bodyguard) and proud dad to their three children, he secures ministerial roles in Aviation and as Postmaster General under Prime Minister Harold Wilson (Kevin McNally, The Crown). At the same time, though, Stonehouse is forging secret relationships with Czech spymaster Alexander Marek (Igor Grabuzov, A Good Man) and his new secretary, Sheila Buckley (Emer Heatley, Showtrial).
But the 1970 election sees Stonehouse move from political golden boy to scapegoat, as Labour loses power and he is left out in the cold by Wilson, Marek, and the media. Adding salt to his wounds are rumors about fraud. Desperate times call for desperate measures, and Stonehouse is nothing if not desperate, so he hatches a plan to escape his dire circumstances: He will fake his own death.
Stonehouse, a BritBox Original, premieres in North America on Tuesday, January 17, 2023, exclusively on BritBox.
The Lazarus Project (UK)
Emmy® Award and BAFTA nominee Paapa Essiedu (I May Destroy You, Gangs of London, Anne Boleyn) stars in this sci-fi action thriller as George, the latest recruit to The Lazarus Project, a secret organization that has harnessed the ability to turn back time whenever the world is at the threat of extinction. George and his colleagues are the few people on Earth with the ability to remember the events that are undone when time goes back. But when a freak accident harms someone close to George, Lazarus won't let him turn back time to undo it unless there is the threat of global extinction. Now George must choose to stay loyal or go rogue as he faces the question of, "If you had the power to re-write your past, what would you sacrifice to do it?"
The cast includes Anjli Mohindra (Bodyguard), Tom Burke (C.B. Strike), Caroline Quentin (Bridgerton), Rudi Dharmalingam (Wakefield), and Charly Clive (Pure). Also appearing in the series are Vinette Robinson (Boiling Point), Brian Gleeson (Bad Sisters), and Lia Williams (The Capture).
The Lazarus Project, a TNT Original, premieres in the US on Monday, January 23, 2023, at 9:00 PM ET/PT, on TNT.
Extraordinary (UK)
In this comedy series, the world is a place where everyone over the age of 18 develops a superpower. Everyone except for 25-year-old Jen (Máiréad Tyers, Belfast), who feels like she's being left behind. Luckily, her flatmates Carrie (Sofia Oxenham, Poldark) and Kash (Bilal Hasna, Screw), plus a mysterious stray, keep her from falling into a well of self-pity. Adrift in a big, confusing world, and armed with nothing but a bit of hope and a lot of desperation, Jen begins her journey to find her maybe-superpower. But in doing so, she might discover the joy of being just kind of okay.
Costarring Siobhán McSweeney (Derry Girls) and Robbie Gee (Motherland), Extraordinary, a Hulu Original, premieres in the US on Wednesday, January 25, exclusively on Hulu.
Clean Sweep (IE)
Created by Gary Tieche (Preacher) and inspired by true events, this thriller follows Shelly Mohan (Charlene McKenna, Bloodlands, Vienna Blood), a housewife and mother of three married to a Garda detective, who kills her former partner in crime when he threatens to expose her dark past. With her unsuspecting husband hunting for the killer, Shelly must cope with pressures of the tightening noose while continuing to care for an ailing son, her unfaithful husband, and all the usual burdens of motherhood.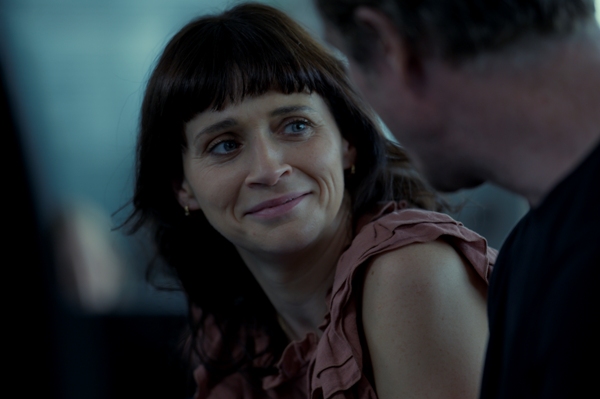 Costarring Barry Ward (Bad Sisters) and Sean Duggan (Blood), Clean Sweep, a Sundance Now Original, premieres in the US with its first two episodes on Thursday, January 26, exclusively on Sundance Now and AMC+. New episodes will drop weekly.

Lockwood & Co (UK)
Based on the critically-acclaimed, award-winning series of "Lockwood & Co." novels by best-selling author Jonathan Stroud, Lockwood & Co follows a trio of London's most gifted teenage ghost-hunters, who venture nightly into perilous combat with deadly spirits.
In a world plagued by ghosts, where giant corporations employ psychic teens to battle the supernatural, only one company operates without adult supervision: Lockwood & Co. Run by Anthony Lockwood (Cameron Chapman), a rebellious young entrepreneur haunted by his mysterious past, his brilliant but eccentric sidekick George (Ali Hadji-Heshmati, Holby City), and a newly-arrived, supremely-gifted girl called Lucy (Ruby Stokes, Bridgerton), the renegade trio of Lockwood & Co is about to unravel a terrifying mystery that will change the course of history.
The cast includes Ivanno Jeremiah (A Discovery of Witches), Jack Bandeira (Silent Witness), Morven Christie (The Bay), Rhianna Dorris (The Kid Who Would Be King), Paddy Holland (Invasion), and Luke Treadaway (Traitors).
Lockwood & Co, a Netflix Original, premieres globally on Friday, January 27, 2023, exclusively on Netflix. (You can set a reminder for it now.)
Frozen Planet II (UK)
This long-awaited, highly-anticipated sequel to the four-time Emmy®-winning series Frozen Planet returns to the Arctic and Antarctic to observe the amazing species that thrive there. It also explores life beyond the Poles — witnessing the wildlife dramas that play out in all the world's coldest regions: our high mountains, frozen deserts, snowbound forests, and ice-cold oceans. These are the last true wildernesses on earth; places so challenging for survival that only a heroic cast of animals can live here. From polar bears and penguins, to Siberian tigers and snow monkeys, each species must overcome unique challenges to survive their extreme environments.
Filmed in ultra-high definition using the very latest camera technology, and featuring dramatic new behaviors, intimate stories, and sensational natural spectacles filmed for the very first time, this six-part series, plus a "making of" special, is a chance to experience the wonder of our planet's frozen realms as they stand on the brink of major change. As temperatures rise at an unprecedented rate, our frozen planet is literally vanishing before our eyes. The series reveals the true impact on both wildlife and humans, as we meet scientists who've dedicated their lives to understanding what these changes mean — not just for the animals and the people who live there, but for the planet as a whole.
Narrated by Emmy® winner and famed naturalist Sir David Attenborough (Planet Earth II, Blue Planet II), Frozen Planet II premieres Saturday, January 28, at 8 PM ET, on BBC America and AMC+.
Cunk On Earth (UK)
For this Netflix-BBC co-produced mockumentary series, Diane Morgan (Motherland, After Life) reprises her signature role as the dim-witted, ill-informed current affairs interviewer and commentator Philomena Cunk (who was smart enough to author the book Cunk on Everything, called "Stocking-Filler of the Year" by The Sunday Times). Across five episodes, Cunk traces the history of civilization, delves into our greatest inventions, and aims to show how far humanity has come (or not).
Cunk On Earth, a Netflix Series, premieres globally (outside the UK and Ireland) on Tuesday, January 31, exclusively on Netflix.
Vera: Season 12 (UK)
Speaking of signature roles, two-time Oscar® nominee Brenda Blethyn (Little Voice, Kate & Koji) returns as the iconic DCI Vera Stanhope in the new season of this hit mystery-crime drama series inspired by the "Vera Stanhope" novels by best-selling and award-winning novelist Ann Cleeves.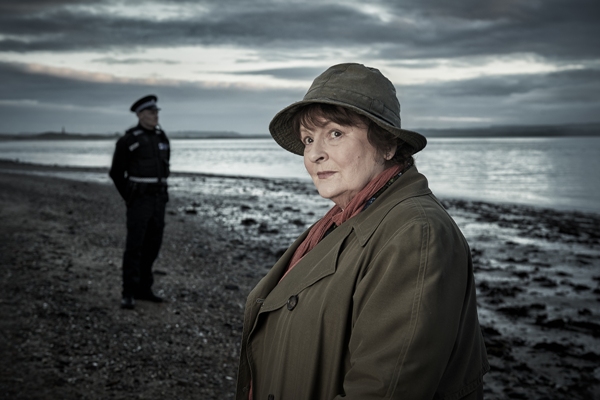 Returning to play the mac-and-hat-wearing Vera's diligent team of detectives in four new feature-length episodes are Kenny Doughty (Love, Lies and Records) as Vera's partner, DS Aiden Healy, Jon Morrison (Taggart) as DC Kenny Lockhart, Riley Jones (EastEnders) as DC Mark Edwards, and Ibinabo Jack (Doctors) as DC Jacqueline Williams. Back for three of the four complex whodunit stories is Paul Kaye (After Life) as Pathologist Dr. Malcolm Donahue, with Kameela Impey (We Are Lady Parts) joining the cast as Pathologist Dr. Paula Bennett in the fourth.
Vera: Season 12 premieres in North America exclusively on BritBox (date tba).

NON-PREMIERE PROGRAMS BEING ADDED TO STREAMING SERVICES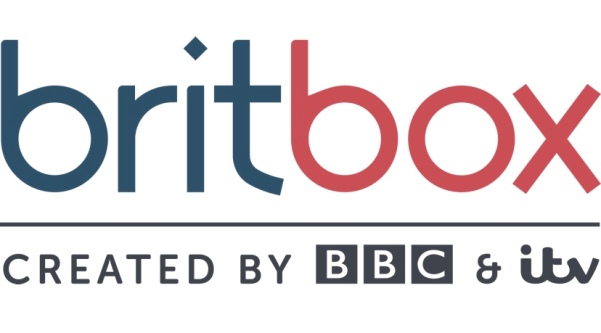 Titles in this section begin streaming on the dates shown below on BritBox and its digital channels, including BritBox on Amazon.
Vera: Season 7 (UK)
In Season 7 of this hit crime drama series, Vera (Brenda Blethyn, Pride & Prejudice) and her team are drawn into four compelling criminal investigations, including the death of a wildlife ranger, the discovery of young man's dead body in a river, the death of a student who plummeted to his death at Northumberland University, and the discovery of the body of a young woman, found buried beneath the soil on the Northumberland moors. Vera: Season 7 begins streaming Sunday, January 1.
Seekers (UK)
In this two-part mystery from Lynda La Plante (Prime Suspect), the strikingly different Stella (Oscar® winner Brenda Fricker, My Left Foot) and Susie (Josette Simon, Anatomy of a Scandal) join forces to run their own private investigation agency. Each of them was married to and cheated on by the same man, yet despite the enormity of their husband's betrayal, they come together to finish the work he started. Seekers begins streaming Friday, January 6.
Paul O'Grady: For the Love of Dogs: Seasons 2-4 (UK)
Comedian and dog-lover Paul O'Grady (The Lily Savage Show) brings his affectionate, funny presenting style to this show that explores the unbreakable bond between man and dog. Paul O'Grady: For the Love of Dogs: Seasons 2-4 begins streaming Sunday, January 15.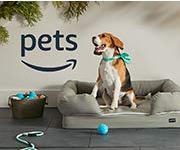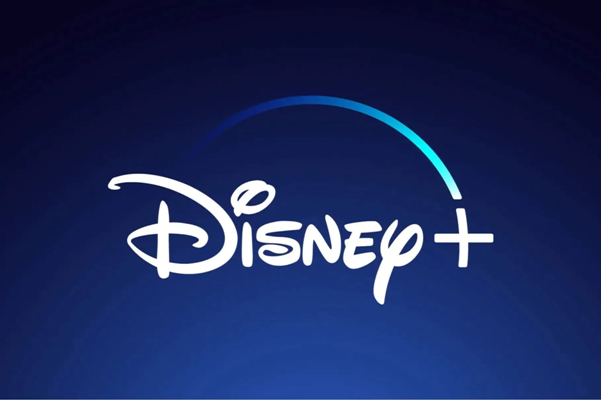 Titles in this section begin streaming on the dates shown below on Disney+.
Bloody Tales of Europe: Season 1 (UK)
Presented by historian Suzannah Lipscomb (Hidden Killers of the English Home, A Journey Through Tudor England) and broadcast journalist Joe Crowley (The One Show), this docuseries reveals the mysterious true stories behind some of history's most infamous and grisly tales, including those involving executions and murder. Bloody Tales of Europe: Season 1 begins streaming Wednesday, January 25.
Riding Britain's Railways (UK)
Historian Dan Cruickshank presents this three-part docuseries, in which he investigates how trains helped shape modern Britain. It resurrects an exhilarating age and kicks off by focusing on the railways' role in defeating Hitler, then unearths the incredible engineering achievements of Isambard Brunel, and embarks on a trip on the earliest steam engines. Riding Britain's Railways begins streaming Wednesday, January 25.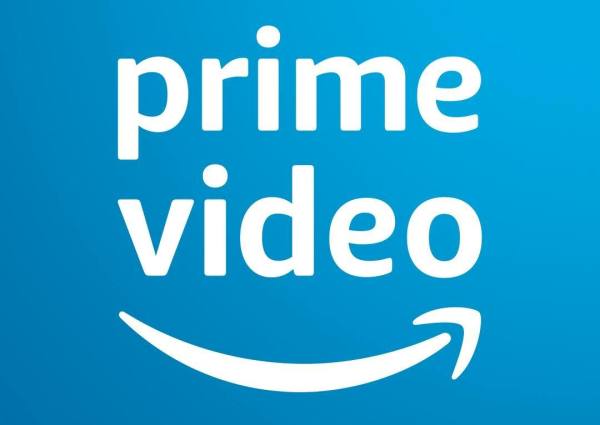 Titles in this section begin streaming on the dates shown below as no-extra-charge offerings to Amazon Prime members on Prime Video.
Endeavour: Season 8 (UK)
In the penultimate season of this hit whodunit, it's 1971 and Morse is hitting the bottle pretty hard after what he went through the year before. Regardless, he's on the case of a murder at Oxford College, then on one involving a cab driver. When Morse gets stranded with a group of bus passengers at an abandoned hotel during a snowstorm, he finds himself in danger… Endeavour: Season 8 begins streaming as a Prime Video offering on Sunday, January 8.
__________________
Did you miss any of the new shows from previous days, weeks, or months? Check out the British TV Viewing Guide and Archives to find out.
__________________
For details about the January premieres of shows from Australia and New Zealand, visit The Down Under TV Place. For info about the debuts of original-language, English-subtitled programs from Europe, visit The Euro TV Place. And for that of a select list of titles from other countries, visit The Global TV Place.
__________________

British TV Premieres in January 2023: Extraordinary, The Rig, Stonehouse & More