The second season of Irish mystery thriller Smother will be headed to a screen near you next month on Peacock TV.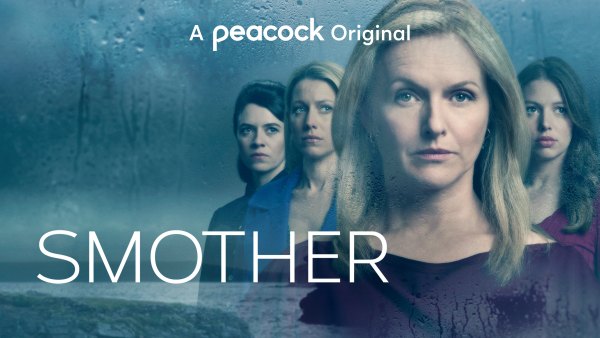 Set in a small town on the rugged coast of County Clare, Ireland, Smother is a mystery thriller series that centers on the Ahern family and matriarch Val (Dervla Kirwan, The Stranger, Ballykissangel).
In the first season, Val's husband, Denis (Stuart Graham, The Fall), is found dead at the foot of a cliff near their home the morning after a family party. The man wasn't short on people who wanted him dead, so Val starts to go over what had happened and to delve into Denis's past. In so doing, she ends up digging up hidden family secrets and realizes that his killer could be Anna (Gemma-Leah Devereux, Dead Still), Jenny (Niamh Walsh, Jamestown), or Grace (Seána Kerslake, Can't Cope, Won't Cope) — one of her three daughters.
Season 2 finds Val still picking up the pieces after Denis's death and the cover up that followed when her world is rocked again, this time by the stranger who turns up on her doorstep. He introduces himself as Finn (Dean Fagan, Time) — Denis's estranged son — and starts causing trouble for Val and her family.
Smother: Season 2, a Peacock Original, premieres in the US on Thursday, April 28, exclusively on Peacock TV.
A project of BBC Studios Drama in partnership with Dublin-based Treasure Entertainment, and commissioned by RTÉ, the series is created and executive produced by lead writer Kate O'Riordan (Penance, The Bay), and directed by Dathai Keane (Dominion Creek). The producers are Rob Walpole and Rebecca O'Flanagan from Treasure, and the executive producers are Tom Sherry and Michael Parke from BBC Studios and Shane Murphy and David Crean for RTÉ.
__________________
As an affiliate of Amazon and other companies, ads & affiliate links on this blog allow us to earn income from qualifying actions and purchases (at no extra cost to you).

Smother: Peacock Sets US Premiere Date for Season 2 of Irish Mystery Thriller