Acorn TV has set the US premiere date for its Irish Original crime drama series Hidden Assets. Mark your calendars, and check out the trailer.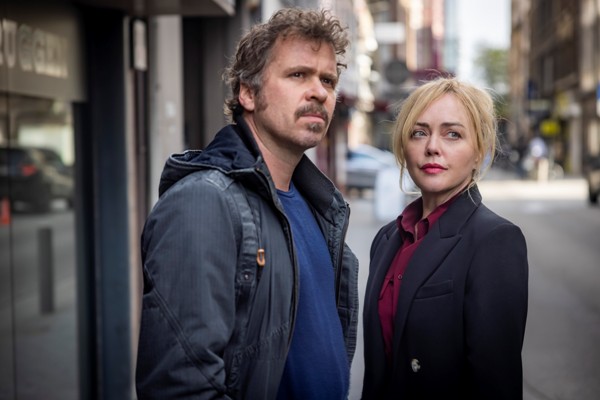 In Hidden Assets, Detective Emer Berry (Angeline Ball, Acceptable Risk, Keeping Faith) of the Irish Criminal Assets Bureau leads a routine raid that reveals a small-time drug dealer has been receiving substantial funding — not in cash, but in rough diamonds — from a seemingly untraceable source. When these diamonds are linked to a series of bombings in Belgium, Emer is forced to work with Belgian Police Commissioner Christian De Jong (Wouter Hendrickx, Blackout, Undercover).
The two eventually band together and unravel a political conspiracy fueling domestic unrest for financial gain. Caught up in this web of greed are the Brannigans, a wealthy Irish dynasty with ties to Antwerp. Drawn into a battle of wits with the family, Emer, Christian, and the CAB team must follow the money to stop another terrorist attack before it's too late.
Hidden Assets, an Acorn TV Original, premieres in the US with its first two episodes (of six) on Monday, April 18, exclusively on Acorn TV. New episodes will premiere in pairs through May 2.
Written by Peter McKenna (Kin, Red Rock) and Morna Regan, the series costars Simone Kirby (Clean Break), Peter Coonan (Love/Hate), Charlie Carrick (Deep Water), Cathy Belton (Miss Scarlet and the Duke), Gilles De Schryver (Code 37), Michael Ironside (The Alienist), and Sophie Jo Wasson (The Clinic). The directors are Thaddeus O'Sullivan (Silent Witness) and Kadir Balci (Cold Courage).
__________________
As an affiliate of Amazon and other companies, ads & affiliate links on this blog allow us to earn income from qualifying actions and purchases (at no extra cost to you).

Share this post/page.

Hidden Assets: Acorn TV Sets US Premiere Date for Irish-Belgian Crime Drama