Acorn TV has announced the renewals of its Original series Bloodlands, a crime thriller starring James Nesbitt, and detective drama London Kills, starring Hugo Speer.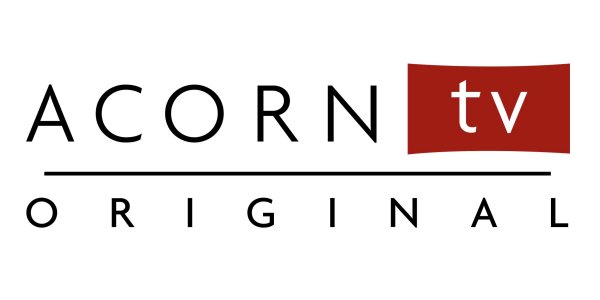 Bloodlands and London Kills have been amongst the top-performing shows on Acorn TV, so fans will be thrilled that they're returning.
Bloodlands: Season 2
Following that jaw-dropping revelation in Season 1, the action-packed second season of this Northern Irish noir thriller sees DCI Tom Brannick (James Nesbitt, The Missing, Cold Feet) once again treading on dangerous ground in Belfast. When the murder of a crooked accountant unravels a trail of greed that threatens to expose Tom, he and the accountant's widow, Olivia (Victoria Smurfit, Marcella, Once Upon a Time), must keep each other dangerously close. As they try to solve the riddle her husband left behind, Tom and Olivia draw in Tom's fellow officers — DS Niamh McGovern (Charlene McKenna, Peaky Blinders), DCS Jacki Twomey (Lorcan Cranitch, The Last Kingdom), and DC "Birdy" Bird (Chris Walley, The Young Offenders), as well as Tom's daughter, Izzy (Lola Petticrew, Tuesday) — until deceit and betrayal build into a shattering climax.
(Trailer is from Season 1)
Bloodlands is executive produced by award-winning showrunner Jed Mercurio (Line of Duty), Jimmy Mulville (Episodes), and Mark Redhead (The Secret, Bloody Sunday) for HTM Television, and Tommy Bulfin for the BBC.
London Kills: Seasons 3 & 4
With its cutting-edge documentary style, London Kills dramatizes the experiences of an elite murder investigation squad in central London. Led by Detective Inspector David Bradford (Hugo Speer, Britannia, Shadow and Bone), the team includes Detective Sergeant Vivienne Cole (Sharon Small, Mistresses, Murderland), Detective Constable Rob Brady (Bailey Patrick, The Nest, EastEnders), and Trainee Detective Constable Billie Fitzgerald (Tori Allen-Martin, Unforgotten, Pure).
In season 3, the team deals with a series of killings which turn out to be linked. It soon becomes clear that the killer has access to information from within the police service itself, so are the detectives hunting one of their own? And in season 4, Bradford has always been a maverick, but now his behavior is spinning out of control. Cole thinks she knows why David is falling to pieces, but the real reason is darker than she could ever imagine.
(Trailer is from Season 1)
The executive producers for London Kills include for Paul Marquess and Donna Wiffen for PGMTV, and Catherine Mackin and Bea Tammer for Acorn Media Enterprises.
Acorn TV hasn't announced the premiere dates for Bloodlands: Season 2 and London Kills: Seasons 3 & 4, so stay tuned for updates.
__________________
As an affiliate of Amazon and other companies, ads & affiliate links on this blog allow us to earn income from qualifying actions and purchases (at no extra cost to you).

Acorn TV Renews Crime Thriller 'Bloodlands' & Detective Drama 'London Kills'