This week kicks off with a bunch of food and cooking titles from BBC Studios that are now available for streaming on IMDb TV in the US.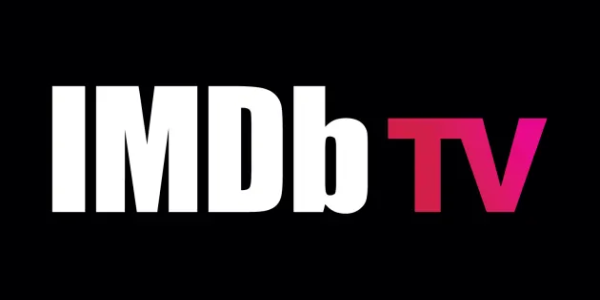 I don't know about you, but I love it when a bunch of titles produced and/or distributed by BBC Studios hits one of the free streaming services all at once (or nearly), like these 60 drama movies, these 30 movies (mostly drama), and these 42 movies (ditto) on Prime Video.
While not as extensive as those lists, this one still numbers in the double digits, centers on food and cooking, and features some well-known names in the culinary arena, such as queen of the kitchen Mary Berry, food writer Rachel Khoo, and celebrity chef Rick Stein.
Bill's Kitchen: Notting Hill — From his London base in Notting Hill, Australian chef, restaurateur, and food writer Bill Granger shares his tips for fuss-free and great-tasting food. Recipes in the show's ten episodes include those for roasted butternut squash soup, coconut chicken wings, and fish tagine.
Food and Drink — Michel Roux Jr., the renowned chef and chef patron of Michelin-starred restaurant Le Gavroche, along with award-winning drinks expert Kate Goodman and special guests, including Chefs Tom Kerridge, Monica Galetti, and Angela Hartnett, delivers fascinating facts and delicious ideas through gorgeous recipes in six episodes of this long-running series.
Mary Berry at Home — In this classic four-episode series from 25 years ago, timeless cookery queen Mary Berry demonstrates recipes from her book, Mary Berry at Home, including how to create budget supper dishes with style and how to prepare a feast for 400 garden party guests.
Michela's Classic Italian — In this three-episode series, Welsh-Italian cook, author, and presenter Michela Chiappa shares her authentic but easy-to-follow recipes — including for risotto, tiramisu, and linguine alla vongole — based on the lessons she learned from her Italian grandparents and reflective of her contemporary tastes.
Million Dollar Critic — Giles Coren, the controversial restaurant critic for The London Times, wrote and presents this six-episode series in which he visits Toronto, Philadelphia, Charleston, St. John's (Newfoundland), Providence, and Quebec City, samples meals from five worthy restaurants in each city, and thrusts one lucky winner into the limelight by giving them his million dollar review.
Nigel Slater's Dish of the Day — In eight episodes, food writer, journalist, and broadcaster Nigel Slater shows us how to whip up great meals by applying a bit of creativity to the ingredients we have in the cupboard, fridge, or freezer — from one-pan wonders to "recipes designed to cure cravings and offer comfort."
Rachel Khoo's Kitchen Notebook: Melbourne — Cook, writer, and program presenter Rachel Khoo heads Down Under to Melbourne, the world-renowned foodie capital of Australia, on an eight-week food odyssey in this eight-episode series, revealing a rich, multicultural food scene and plenty of hidden sightseeing treasures.
Rick Stein's Road to Mexico — Restaurateur, celebrity chef, and author Rick Stein road-trips it from California to Mexico in this seven-episode series, discovering and enjoying unique dishes, as well as the enduring legacy of Mexico, along the way.
Rick Stein's Secret France — This six-episode series sees Rick on a culinary adventure to find France's best-kept gastronomic secrets, embarking on a road trip off the beaten track to talk to chefs, vineyard owners, and ex-pats.
Simply Italian — Based on the cookbook Simply Italian: Cooking at Home with the Chiappa Sisters, this four-episode series sees Michela make fresh pasta without a pasta machine, create perfect filled pastas, explore pasta variations, and more.
Turkish Delights with Allegra McEvedy — In this ten-episode series, chef, broadcaster, and writer Allegra McEvedy travels through Turkey to visit historical sites and to experience the variety of tastes of the country's cuisine along the way.
__________________
As an affiliate of Amazon and other companies, ads & affiliate links on this blog allow us to earn income from qualifying actions and purchases (at no extra cost to you).

Share this post/page.

11 Food & Cooking Shows from BBC Studios Now Streaming on IMDb TV