Looking ahead to British TV programs coming up on premium channels, here's what in store on HBO.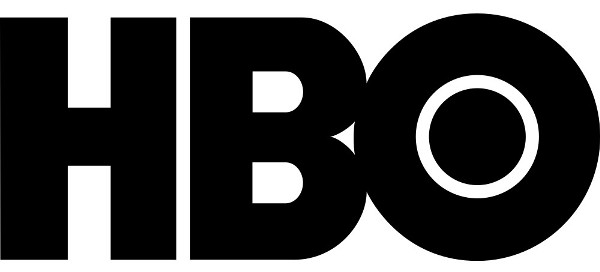 Contemporary, fantasy, historical, and true-crime dramas, plus a comedic horror series, will be heading our way on HBO in the coming months.
FALL 2021
Landscapers
Inspired by real events, this drama explores the lives of Susan (Olivia Colman, The Crown) and Christopher Edwards (David Thewlis, Harry Potter), a devoted, mild-mannered couple convicted of killing Susan's parents and burying them in the back garden of their Mansfield home. On the run from reality, Susan and Christopher cast themselves as Hollywood heroes in their own love story tainted by a terrible secret buried in the garden — one that remained undiscovered for over a decade. (For additional details, read this article.)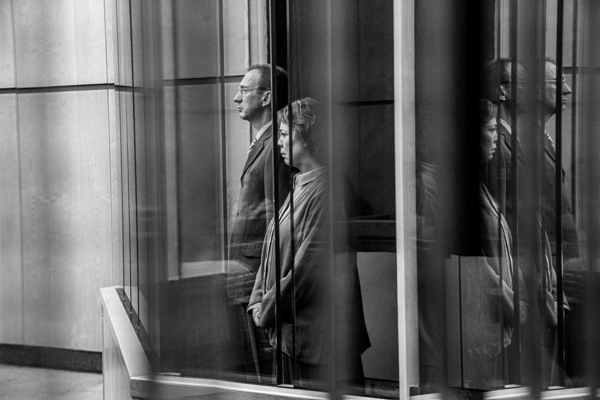 Landscapers premieres in fall 2021 (date tba).
UPCOMING
The Baby
This terrifying and darkly comic horror series gleefully deconstructs the "joy of motherhood," exploring the powerful anxiety of whether or not to have children, and questioning who gets to choose "motherhood" and who doesn't.
A co-production between HBO and Sky, the eight-episode first season will be filmed in the UK in 2021. The cast is to be announced.
House of the Dragon
Based on George R.R. Martin's novel Fire & Blood, this prequel to Game of Thrones is set 300 years before the events in the global hit series and tells the story of House Targaryen.
The ten-episode first season is currently in production and slated to premiere in 2022. Read this article for details about the cast.
The Time Traveler's Wife
Adapted by Steven Moffat (Sherlock, Doctor Who) from the much-loved novel by Audrey Niffenegger, this new drama series follows the intricate and magical love story of Clare (Rose Leslie, Game of Thrones) and Henry (Theo James, Sanditon), and of the problem in their marriage: time travel.
The series is currently in production.
RETURNING SERIES
Gentleman Jack: Season 2
Suranne Jones (Doctor Foster) returns as Anne Lister in this historical drama about the charismatic, single-minded, swashbuckling, and trailblazing 19th-century landowner. Set in the complex, changing world of 1830s Halifax, the show centers on Anne and her determination to change the fate of Shibden Hall, her faded ancestral home, by re-opening the coal mines and marrying well — but not a man.
Every part of the story is based in historical fact, recorded in the four million words of the real-life Anne Lister's diaries, which contain the most intimate details of her life, once hidden in a secret code that is now broken.
Gentleman Jack: Season 2 is currently in production.
His Dark Materials: Season 3
Adapted from Philip Pullman's award-winning trilogy of the same name, this fantasy drama series follows Lyra (Dafne Keen, The Refugees), a seemingly ordinary but brave young woman from another world. In Season 2, Lyra, distraught over the death of her best friend, embarks upon a journey in a strange and mysterious abandoned city. There she meets Will (Amir Wilson, The Letter for the King), a boy from our world who is also running from a troubled past. Lyra and Will learn their destinies are tied to reuniting Will with his father, but find their path is constantly thwarted as a war begins to brew around them. Meanwhile, Mrs. Coulter (Ruth Wilson, Mrs. Wilson) searches for Lyra, determined to bring her home by any means necessary.
The third and final season of His Dark Materials is currently in production. Its eight episodes are based on The Amber Spyglass, the third title in Pullman's trilogy.
Industry: Season 2
This contemporary drama follows a group of young graduates competing for a limited number of permanent positions at a leading international investment bank in London. Fueled by ambition, youth, romance, and drugs, the series examines issues of gender, race, class, and privilege in the workplace as these impressionable young minds begin to forge their identities within the pressure cooker environment and sensory blitz of Pierpoint & Co's trading floor, where meritocracy is promised but hierarchy is king. The insider's view of the blackbox of high finance is shown through the eyes of an outsider, Harper Stern (Myha'la Herrold, Plan B), a talented young woman from upstate New York.
I
No details about Industry: Season 2 are available at this time.
The Nevers: Season 1, Part 2
In this fantasy drama series, Victorian London is rocked to its foundations by a supernatural event which gives certain people, mostly women, abnormal abilities — from the wondrous to the disturbing. But no matter their particular "turns," all who belong to this new underclass are in grave danger. It falls to mysterious, quick-fisted widow Amalia True (Laura Donnelly, Outlander) and brilliant young inventor Penance Adair (Ann Skelly, Red Rock) to protect and shelter these gifted "orphans." To do so, they will have to face the brutal forces determined to annihilate their kind.
No details about The Nevers: Season 1, Part 2 are available at this time.
Stay tuned for updates.
__________________
As an affiliate of Amazon and other companies, ads & affiliate links on this blog allow us to earn income from qualifying actions and purchases (at no extra cost to you).

Share this post/page.

British TV Programming Headed to HBO