Stateside viewers don't need a streaming subscription to watch these 40 crime-related docuseries from across the pond and north of the border.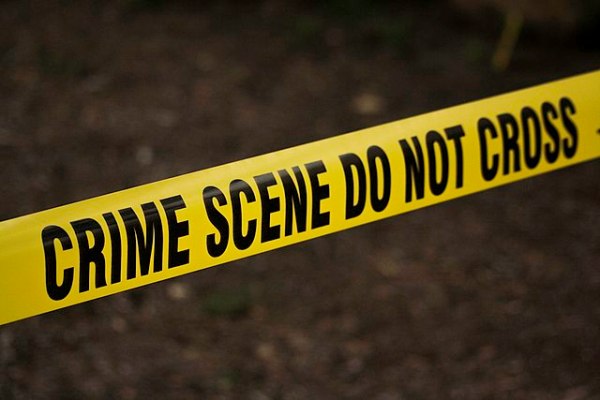 From cops to criminals, forensics to psychics, child snatchers to kid killers, there's something for practically every fan of crime-related documentary series on this list of 40 programs. Most are from the UK, save for one from Ireland and three from Canada. Some series are relatively recent, and others go back a number of years.
A few of the shows are narrated by well-known British and Canadian actors and celebrities, including Zawe Ashton (Case Histories), Sean Bean (Time), Wendy Crewson (Frankie Drake Mysteries), Shaun Dooley (Gentleman Jack), brothers Martin and Gary Kemp (of the band Spandau Ballet), Hugo Speer (London Kills), and Zoë Wanamaker (Agatha Christie's Poirot). And one true-crime docuseries features "the Real Manhunter" Colin Sutton, the former Metropolitan Police Detective Chief Inspector who led the teams that caught a couple of notorious serial killers.
All of the titles listed below are available on Tubi, Fox Entertainment's free advertising-supported streaming service. (Read about Tubi's recent content deal with BBC Studios in this article.) The ones that are also available on IMDb TV, Amazon's free advertising-supported streaming service, are noted as such.
Without any further ado…
24 Hours in Police Custody
72 Hours: True Crime (Canada) (also on IMDb TV)
999: Killer on the Line (also on IMDb TV)
Armed and Deadly: Gang Wars
Armed and Deadly: Police UK
Cars, Cops & Criminals
Caught on Camera (also on IMDb TV)
Child Snatchers (also on IMDb TV)
Claimed and Shamed
Conviction: Murder at the Station
Conviction: Murder in Suburbia
Cops UK: Bodycam Squad (also on IMDb TV as "The Cops")
Crime Files with David Wilson
Crime Invasion (also on IMDb TV)
Crime Scene Rescue
Crime Secrets (also on IMDb TV)
Crimes of Passion (Canada) (also on IMDb TV)
Crimes That Shook Britain
The Detectives: Murder on the Streets
The Detectives: My Killer Case
Forensics School
Gangs of Britain (also on IMDb TV)
Ireland's Greatest Robberies (Ireland) (also on IMDb TV)
Jo Frost on Killer Kids
Killer Couples
Killer in the Family
A Killer's Mistake
Killers: Behind the Myth (also on IMDb TV)
Masterminds
Murder on the Internet
Murdered in the Line of Duty
Murderers and Their Mothers
New Scotland Yard Files (also on IMDb TV)
Northern Mysteries (Canada)
Nurses Who Kill (also on IMDb TV)
Psychic Detective (also on IMDb TV)
Real Prison Breaks (also on IMDb TV)
The Stalker Files
To Catch a Killer
Vice
__________________
As an affiliate of Amazon and other companies, ads & affiliate links on this blog allow us to earn income from qualifying actions and purchases (at no extra cost to you).

Share this post/page.

40 Crime-Related Docuseries from the UK, Ireland & Canada You Can Stream for Free in the US