Tubi has announced that it has entered a deal with BBC Studios that brings 400+ hours of premium programming to the free streaming service, including three series premieres.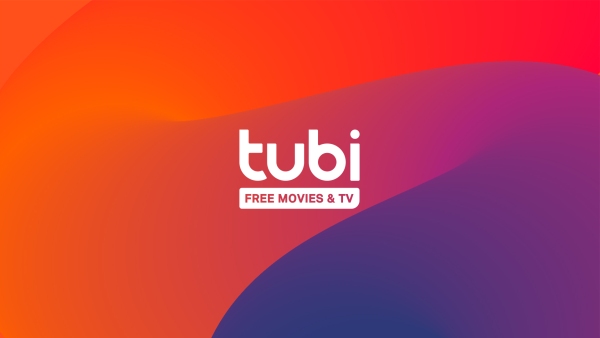 The deal between Tubi, FOX Entertainment's free ad-supported streaming service, and BBC Studios, creators, producers, and global distributors of world class British content, includes British TV titles that are now available as well as launching in the US.
Said Adam Lewinson, Chief Content Officer, Tubi:
"We are thrilled to begin our first-ever partnership with BBC Studios, showcasing the best in British creative talent. Viewers can now instantly access a wide cross-section of celebrated BBC content, including three series debuting on Tubi in the U.S."
Dina Vangelisti, EVP, Content Sales, BBC Studios, remarked:
"BBC Studios has a growing footprint in the Americas, and we continue to explore news ways to meet our customers on their favorite services. The partnership with Tubi signifies a dedication to increasing our presence on AVOD platforms, expanding awareness of our powerhouse content catalog as well as bringing fresh programming to new audiences."
The three titles premiering in the US on Tubi, all on Wednesday, September 15, are:
The First Team
Created by Damon Beesley and Iain Morris, who gave us The Inbetweeners, The First Team is a half-hour, character-driven comedy that follows the off-the-pitch escapades of three Premier league footballers. The series stars six-time Emmy® Awards nominee Will Arnett (LEGO Masters, Arrested Development), Chris Geere (You're the Worst), Jake Short (A.N.T. Farm), Jack McMullen (Waterloo Road), and Shaquille Ali-Yebuah (iBoy).
Life
Written by award-winning playwright Mike Bartlett, Life, a spin-off of the hit series Doctor Foster, is a six-part miniseries that explores the human capacity for connection in an increasingly splintered society. It stars Alison Steadman (Gavin & Stacey), Peter Davison (Doctor Who), Adrian Lester (Hustle), Rachael Stirling (The Bletchley Circle), Saira Choudhry (No Offence), Victoria Hamilton (The Crown), Erin Kellyman (Les Misérables), and Melissa Johns (Coronation Street).
High & Dry
A project of Baby Cow Productions (Moone Boy), Hugh & Dry is a half-hour comedy series that follows a group of misfits who find themselves stranded on a desert island after their flight mysteriously crashes in the Indian Ocean. It stars Marc Wootton (Nativity film series), Harry Peacock (Toast of London), Vicki Pepperdine (Getting On), Grace Rex (Manifest), and Asim Chaudhry (People Just Do Nothing).
Additional titles that will become available on Tubi beginning September 15 include:
Black Easter
Consuming Passion: 100 Years of Mills and Boon
The Deep
The First Men in the Moon
A Foreign Field
Frankenstein
Monarch of the Glen: Hogmanay 2003
Pride
The Turn of the Screw
Select seasons of Antiques Roadshow will be available starting Friday, October 15.
Titles now available on Tubi include:
The Aliens
Atlantis
Bedlam
Blackout
Case Sensitive
Class
Confessions of a Serial Killer
Crime and Punishment
The Fades
The Fixer
The Guilty
In the Flesh
Inspector Alleyn Mysteries
The Interceptor
Jack the Ripper: Prime Suspect
The Lost Prince
Misfits
Monarch of the Glen
Moses Jones
The Musketeers
Primeval
Robin Hood
Sarah & Duck
The Shadow Line
Yakka Dee
A Young Doctor's Notebook
__________________
As an affiliate of Amazon and other companies, ads & affiliate links on this blog allow us to earn income from qualifying actions and purchases (at no extra cost to you).

Share this post/page.

3 UK TV Series to Debut in US on Tubi as Part of Content Deal with BBC Studios