Acorn TV and RTÉ announced today their co-commission of Hidden Assets, a new Irish crime thriller from Soho Moon and Saffron Pictures.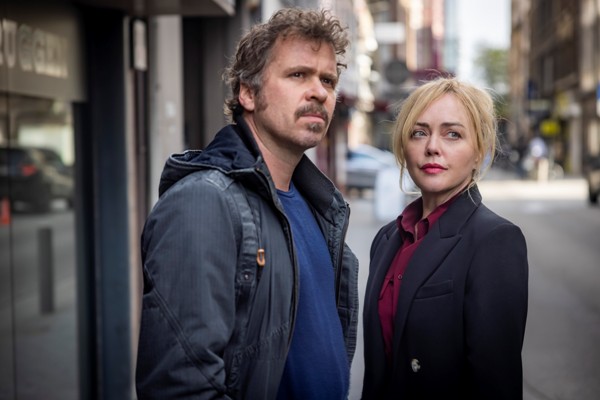 Written by Peter McKenna (Kin, Red Rock) and Morna Regan, Hidden Assets is a new Irish drama that explores universal yet complex themes of family, power, and the corrosive effects of boundless greed. It takes place on location in the world's diamond capital, Antwerp, and against a backdrop of a small town in Ireland and the countryside of Clare and Limerick.
The six-part series, which was recently filming in Antwerp, Belgium, and now begins filming in Co. Clare, Ireland, boasts a stellar Irish and international cast led by Irish actress Angeline Ball (Keeping Faith, Acceptable Risk, The Commitments), Simone Kirby (His Dark Materials, Clean Break), Peter Coonan (Cold Courage, Love/Hate), Charlie Carrick (Departure, Deep Water), Wouter Hendrickx (Blackout, Cordon), Gilles De Schryver (The Twelve, Code 37), Michael Ironside (The Alienist, Smallville), and Sophie Jo Wasson (Rialto, The Clinic).
A routine raid sees the Criminal Assets Bureau (CAB) expose a link between a wealthy Irish family, a stash of rough diamonds, and a series of deadly bombings in Belgium. But nothing is as it seems, as by-the-book Belgian Chief Inspector Christian De Jong (Hendrickx) and unconventional CAB Detective Emer Berry (Ball) are thrown together in a heart-pounding race to halt a further horrifying terror attack in Antwerp.
A production of Irish production company Saffron Moon and co-produced by leading Belgian producer Potemkino and Canada's Facet 4, in association with Screen Ireland and Screen Flanders, the series is directed by Emmy®-nominated Thaddeus O'Sullivan (Into The Storm, Silent Witness) and leading Belgian director Kadir Balci (Cold Courage). It is produced by Siobhán Bourke and Kathryn Lennon (Whistleblower, Acceptable Risk) and Anna-Sue Greenberg (Acceptable Risk), and co-produced by Peter De Maegd (Cold Courage) and Tom Hameeuw.
Hidden Assets will be broadcast on RTÉ One and be available for on-demand streaming on RTÉ Player in autumn 2021, and in 2022 on Super Channel in Canada and Acorn TV in the US, where the the series will launch as an Acorn TV Original.
Stay tuned for updates.
__________________
As an affiliate of Amazon and other companies, ads & affiliate links on this blog allow us to earn income from qualifying actions and purchases (at no extra cost to you).

Share this post/page.

Hidden Assets: RTÉ and Acorn TV Commission New Irish Crime Thriller