Eagle Eye Drama announced today that Hotel Portofino, a period drama starring Natascha McElhone, has been picked up for audiences in North America, the UK, Australia, and Italy.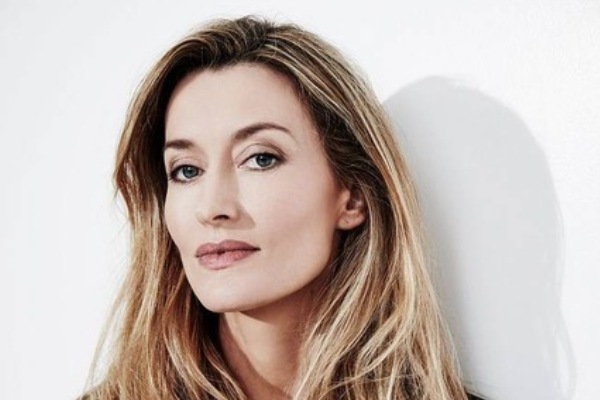 Family drama Hotel Portofino, the first-ever series commission for Eagle Eye Drama, has been acquired by PBS Distribution for North America, ITV and BritBox for the UK, Foxtel for Australia, and Sky Italia for Italy.
Set in the 1920s on the Italian Riviera, the series stars Natascha McElhone (Ronin, Californication, Halo) as Bella Ainsworth, the daughter of a wealthy industrialist who moves to Italy to set up a quintessentially British hotel in the breathtakingly beautiful town of Portofino. Mark Umbers (Home Fires, Mistresses, Collateral) plays Bella's charming but dangerous aristocratic husband, Cecil, and Anna Chancellor (Four Weddings and a Funeral, The Hour, Mapp & Lucia) costars as Lady Latchmere, the hotel's most influential and hard-to-please guest.

Additional cast members include Italian star Daniele Pecci (Orgoglio) as the charismatic Count Carlo Albani, Lorenzo Richelmy (Marco Polo) as Carlo's son, Roberto Albani, and rising star Rocco Fasano (Skam Italia) as anti-fascist activist Gianluca Vitali.
Full of emotional highs and lows, and featuring a classic whodunit mystery that builds to a dramatic climax, Hotel Portofino captures the literary tradition of comic and idiosyncratic British "innocents abroad," but also reveals darker more serious storylines — all set against the historical backdrop of the rise of fascism in Mussolini's Italy. Also embracing themes of sexual and social liberation, the series will deliver a heady cocktail of subplots in a breathtaking Italian setting.
Said Andrea Downing, President of PBS Distribution:
"We are thrilled to be bringing to U.S. and Canadian audiences the first original series coming from Eagle Eye. This beautifully crafted series will have viewers immersed in an intensely lush production filled with mystery, intrigue, and drama, all within the backdrop of Portofino, one of Europe's most magnificent coastal towns."
Added Walter Iuzzolino, CEO, Eagle Eye Drama:
"This is a hugely important and exciting new creative chapter for Eagle Eye; Hotel Portofino is our very first original series, from an idea which was developed in-house. The series was inspired by my hometown and we're grateful to PBS Distribution who have been incredibly supportive and collaborative partners on this project."
Created and written by Matt Baker (Before We Die, Professor T), Hotel Portofino is directed by Adam Wimpenny (Blackwood), produced by Julie Baines (Four Kids and It), and executive produced by Eagle Eye Drama's Jo McGrath and Walter Iuzzolino. Polly Hill, ITV's Head of Drama, will oversee production from the company's perspective.
Filming has commenced on Hotel Portofino, and will take place in Portofino, Italy, and along the Croatian coastline across the summer. The series is produced in cooperation with the BetaFilm Group, which also handles worldwide sales. Production service is provided by Drugiplan.
Commented Oliver Bachert, EVP International Sales & Acquisitions, Beta Film:
"Beta Film is delighted to embark on our second cooperation with Eagle Eye and we are very impressed by the talent that Walter was able to assemble. Together with the unique Mediterranean look and feel and the setting in the roaring '20s, we are confident that Hotel Portofino can become a long-lasting and on-going worldwide success."
Stay tuned for updates.
__________________
As an affiliate of Amazon and other companies, ads & affiliate links on this blog allow us to earn income from qualifying actions and purchases (at no extra cost to you).

Share this post/page.

Hotel Portofino: Eagle Eye Drama's First Commission Picked Up for US, Canada, UK, Australia, Italy