Acorn TV has dropped the official trailer for its new Original series, Whitstable Pearl, and if the show is as good as the trailer, folks are gonna love it.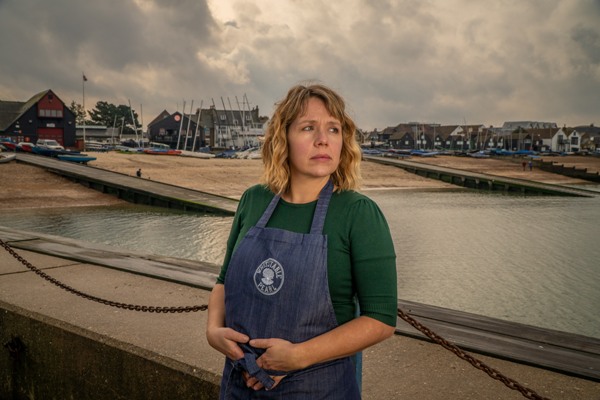 Based on the much-loved novels The Whitstable Pearl Mystery and Disappearance at Oare by TV drama writer and author Julie Wassmer (EastEnders), Whitstable Pearl stars Kerry Godliman (After Life, Save Me, Derek) as Pearl Nolan, an ambitious and big-hearted restaurateur and private detective in the picture-postcard English seaside town of Whitstable.
When local celebrity Pearl Nolan, chief proprietor of both her Whitstable Pearl restaurant and newly-formed detective agency, discovers the body of Vinnie, a close family friend, she takes it upon herself to investigate what she believes to be murder. Standing in the way of her detective work is DCI Mike McGuire (Howard Charles, The Musketeers), the new Kent police chief who has transferred from London in a bid to escape his past. Pearl and Mike clash at first, but then he becomes the only person to share her belief that Vinnie was murdered. When a second body shows up, Pearl finds herself pulled into the seedy underbelly of her picturesque town.
Whitstable Pearl, an Acorn TV Original series, will make its exclusive worldwide premiere on Monday, May 24, 2021, exclusively on Acorn TV — a day-and-date debut across Acorn TV internationally in the US, Canada, UK, Australia, and New Zealand.
__________________
As an affiliate of Amazon and other companies, ads & affiliate links on this blog allow us to earn income from qualifying actions and purchases (at no extra cost to you).

Share this post/page.

Whitstable Pearl: Check Out the Trailer for New Acorn TV Mystery Series