In a deal with UK content distributor Beyond Rights, new SVOD streaming service BBC Select will be bringing several new documentary titles to folks on this side of the pond.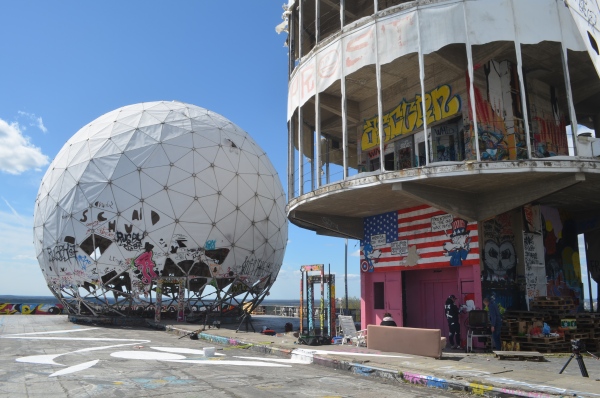 Specializing in documentary and factual programs and series, BBC Select has added several new shows, acquired from content distributor Beyond Rights, to its offerings for audiences in the US and Canada.
Already streaming on BBC Select, which is currently available on Amazon Prime Video Channels and via the Apple TV app, are these titles:
The $50 Million Art Swindle — For this feature-length documentary from Top Hat Productions, acclaimed director Vanessa Engle (The Funeral Murders) tracked down Michel Cohen, the charlatan New York art dealer who swindled more than $50 million from the art establishment before going on the run from the FBI for 18 years. Engle persuaded him to tell his extraordinary story, which is part crime caper and an exploration of motive and morality.
A Brief History of Graffiti — In this hour-long program from Kaboom Film & TV, art historian and Newcastle University Professor of Digital Cultures Dr. Richard Clay goes in search of what it is that has made humans scribble and scratch the mementos of their lives — from the prehistoric cave paintings in Burgundy, France, to gladiatorial fan worship in Roman Lyon, to the messages on the walls of Germany's Reichstag in 1945.
Starbucks & Nespresso: The Truth About Your Coffee — This half-hour documentary from TI Productions investigates the use of child labor in coffee bean harvesting, traveling to Guatemala to discover young children working long hours in grueling conditions to pick coffee beans that supply coffee giants Nespresso and Starbucks.
Trump in Tweets — Wonderhood Studios' hour-long documentary examines Donald Trump's love affair with social media. Using his tweets, it shows how the former president came of age on Twitter, advancing from a technophobe to a serial tweeter.
Coming soon to BBC Select are:
Dark Son — This three-part true-crime series from Monster Films is about suspected serial killer Harold Jones, referred to as the 'Dark Son' in the small Welsh town where he grew up.
How I Created a Cult — Another three-part docuseries is this one from Conscious Life, which takes an in-depth look at Andrew Cohen, one of the most notorious cult leaders and gurus of the last 30 years. The program also examines what attracts people to charismatic leaders and how the best of intentions can turn dark when authoritarian power structures benefit those in power.
World's Greatest Paintings — From Lambent Productions comes this ten-episode docuseries about ten of the world's greatest paintings. Presented by journalist and author Andrew Marr (A History of the World), it reveals the stories behind the paintings — including Leonardo's Mona Lisa, Vincent Van Gogh's Sunflowers, Picasso's Weeping Woman, Monet's Waterlilies, Turners' Fighting Temeraire, Velazquez's Rokeby Venus, Millais' Ophelia, Rembrandt's Night-Watch, Botticelli's Birth of Venus, and Constable's Hay-Wain — from conception, creation and public reception, to the surprising life of the canvasses across generations.
In addition to the above titles, BBC Select will also premiere Louis Theroux: Life on the Edge, the latest work from Primetime Emmy®-nominated and BAFTA-winning journalist and filmmaker Louis Theroux (Louis Theroux's Weird Weekends). Since making his television debut on TV Nation in the mid-'90s, Theroux has become synonymous with documentaries involving subcultures and people on the fringes of society.
This four-part docuseries, shot during the pandemic lockdown of 2020, features up-to-date interviews with Louis and catch-ups between him and some of the most notable contributors to his other works — many of whose stories have since unfolded in unexpected ways.
Said Theroux:
"For years I've wanted to go back and make sense of the programs I've made, find out what happened to some of the contributors, update their stories, and see what all these many hours of making TV might add up to. Lockdown gave me the time and space to do this. It's been a strange and fascinating couple of months working on this, and especially fun to dig through old episodes of Weird Weekends – programs I made in the mid-'90s, when the world was a very different place.
Louis Theroux: Life on the Edge premieres in the US and Canada on Thursday, May 13, exclusively on BBC Select.
__________________
As an affiliate of Amazon and other companies, ads & affiliate links on this blog allow us to earn income from qualifying actions and purchases (at no extra cost to you).

Share this post/page.

Dark Son & World's Greatest Paintings Amongst Documentaries Debuting on BBC Select