Acorn TV announced this morning the commission of British crime drama Whitstable Pearl, its newest Acorn TV Original series.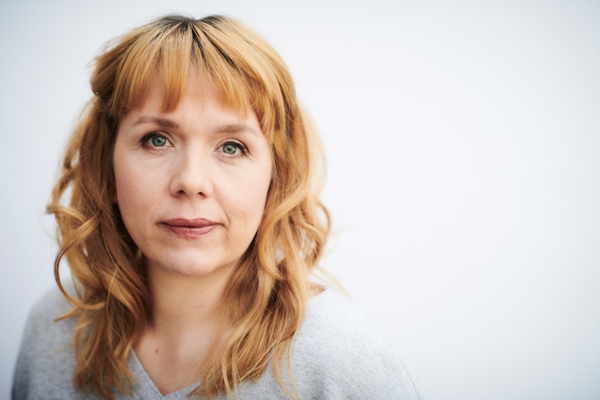 Acorn TV's new commissioned Original crime drama Whitstable Pearl is based on the novels The Whitstable Pearl Mystery and Disappearance at Oare — titles in the much-loved "Whitstable Pearl Mysteries" series by TV drama writer and author Julie Wassmer (EastEnders, More Than Just Coincidence). The six-part series will star Kerry Godliman (After Life, Derek) in the lead role as Pearl Nolan.
Said Godliman:
"I'm over the moon to be portraying Pearl Nolan in 'Whitstable Pearl'. Her character has such a big heart and I can't wait to get stuck into bringing Julie's vision of Pearl's life juggling Whitstable, murder, seafood and romance to life!"
The series follows local celebrity Pearl Nolan, a chef-proprietor of the eponymous Whitstable Pearl restaurant, which she runs alongside her son, Charlie, and waitress Ruby — and in spite of her mother, Dolly. She is also the proprietor of a newly-formed detective agency, finally putting her distant police-training to good use.
When Pearl discovers the body of Vinnie, a close family friend, she takes it upon herself to investigate what she believes to be murder. Standing in the way of her detective work is DCI Mike McGuire, the new Kent police chief who has transferred from London in an attempt to escape from his past. Pearl and Mike clash at first, but then Mike becomes the only other person to share Pearl's belief that Vinnie was murdered. When a second body shows up, Pearl finds herself pulled into the dark underbelly of this picturesque town. The British seaside holiday will never be the same again…
Set beneath huge skies and amid the lengthening shadows of a picture postcard town just miles from London, Whitstable Pearl explores the dark undercurrents of murder and debauchery swirling beneath the surface of the picturesque 16th century English seaside town of Whitstable. Famous for its native oysters and buffeted by the prevailing winds and spray of the North Sea, Whitstable is also where friction between locals and moneyed arrivals from the city is palpable, as centuries of village tradition grate against the inevitable pressure of wealth and gentrification.
Commissioned by Acorn TV with Acorn Media Enterprises and produced by Buccaneer Media (Marcella), Whitstable Pearl is written by lead writer Øystein Karlsen (Dag) along with Mike Walden (The Frankenstein Chronicles), Rachel Flowerday (Father Brown), and Alastair Galbraith (River City). David Caffrey (Peaky Blinders) is the lead director and will helm the first two episodes.
The producer is Guy Hescott (Agatha Raisin). The executive producers are Tony Wood, Anna Burns, Richard Tulk-Hart, and Nadia Jaynes for Buccaneer, as well as Oystein Karlsen and Julie Wassmer.
Production is scheduled to begin in Whitstable on October 26, 2020.
Whitstable Pearl will exclusively premiere on Acorn TV in North America, New Zealand, Australia, and the United Kingdom in 2021.
Stay tuned for updates.
__________________

Share this post/page.

Outbound links on this page include non-affiliate links and affiliate links; the latter allows us to earn income from qualifying actions.
Whitstable Pearl: Acorn TV Commissions British Crime Drama