If you're craving a trip to the UK but don't fancy the 14-day mandatory quarantine, then fire up your Hulu and enjoy its 5-day British Binge-Cation event instead.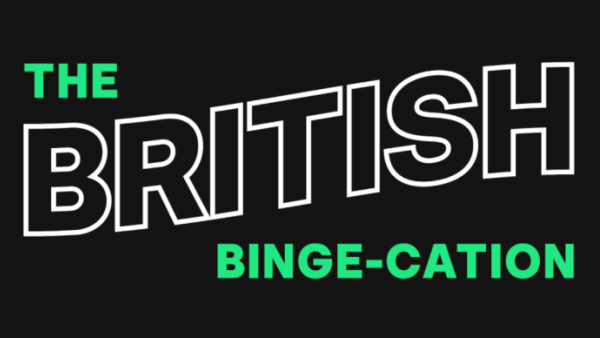 During Hulu's brilliant British Binge-Cation, the SVOD streamer will premiere five new British TV series to US audiences — one each weekday — starting this coming Monday.
Monday, July 27 — Jamie: Keep Cooking and Carry On: Season 1
In his latest cookery series, chef, restaurateur, program presenter, and cookbook author Jamie Oliver shares easy-to-follow recipes, ingredient swaps, tips, and hacks that are tailored for the unique (i.e. pandemic lockdown) times we're living in. In the show's 20 short episodes (roughly 5 minutes each), he teaches folks how to make the most of kitchen staples and be creative with various ingredients, from pantry items purchased in a panic, to forgotten-about foods in the freezer.
Tuesday, July 28 — Maxxx: Season 1
Written, co-directed, executive produced, and starring O-T Fagbenle (The Handmaid's Tale, The Interceptor), this comedy series follows Maxxx (Fagbenle), an aging, formerly famous boy band star who tries to make his music comeback and prove to the world that he isn't a washed-up, old has-been. To get his career back on track, Maxxx tries to convince his former manager, Don Wild (Christopher Meloni, Law & Order: SVU, The Handmaid's Tale) to take him back. But Don has other ideas and recruits the help of wannabe manager Tamzin (Pippa Bennett-Warner, Harlots, Sick Note).
(Trailer below may not be suitable for all audiences.)
Wednesday, July 29 — Ladhood: Season 1
Comedian Liam Williams serves as the on-screen narrator of this coming-of-age comedy adapted from his radio series of the same name. In it he explores the roots of modern-day masculinity by delving into the memories of his own misspent adolescence, with Oscar Kennedy (Bliss, The White Queen) playing the young Liam.
Thursday, July 30 — In My Skin: Season 1
The winner of the 2019 BAFTA Cymru Award for Best Television Drama, this dark-humored coming-of-age story follows 16-year-old Bethan (Gabrielle Creevy, 15 Days, Father Brown) as she deals with the painful anxieties and insecurities of teenage life, along with the stark reality that her home life — including a bipolar mum and an alcoholic dad — is nothing like how she portrays it to her friends.
Friday, July 31 — Brassic: Season 1
Already one of my favorite new shows of the year, this comedy-drama follows the exploits of codependent best mates Vinnie (series co-creator and star Joseph Gilgun, Preacher, Misfits) and Dylan (Damien Molony, GameFace, Suspects). Vinnie is a troubled Lancashire lad with bipolar disorder and a habit of getting other folks into trouble, such as Dylan, a razor-smart local with mad skills in poker, who gets in one spot of bother after another with his college-attending single-mum girlfriend, Erin (Michelle Keegan, Our Girl, Coronation Street).
No need for a passport, just Hulu, for the British Binge-Cation. Check it out!
__________________

Share this post/page.

Outbound links on this page include non-affiliate links and affiliate links; the latter allows us to earn income from qualifying actions.
Hulu Premieres 5 UK TV Series During Its Week-Long British Binge-Cation Event