HBO Max has announced the addition of several British TV titles to its slate of Originals.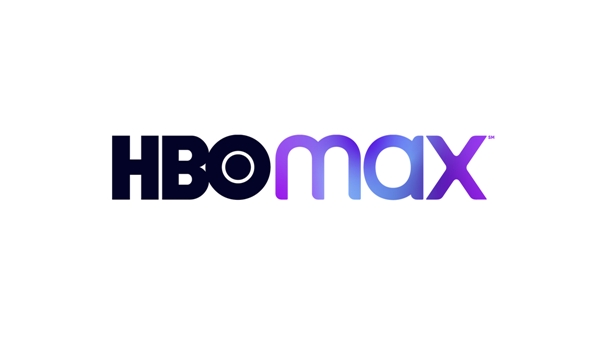 Following up on yesterday's article about the highly-anticipated Jude Law-Naomie Harris mystery miniseries The Third Day, today let's look at the additional British TV programs announced as HBO Max Originals, which will screen in the US exclusively on HBO Max.
Boys
A co-production between HBO Max and Channel 4, this five-part period drama charts the emotional journey of five friends during the 1980s, a decade in which everything changed, most notably with the rise of AIDS.
The cast includes Olly Alexander (Penny Dreadful), newcomers Nathaniel Curtis and Callum Scott Howells, Shaun Dooley (Gentleman Jack), Omari Douglas (Wise Children), Stephen Fry (Jeeves and Wooster), Neil Patrick Harris (How I Met Your Mother), Keeley Hawes (The Durrells in Corfu), Tracy Ann Oberman (Friday Night Dinner), and Lydia West (Years and Years).
The Great Pottery Throw Down
From the team behind the worldwide smash hit The Great British Bake Off comes this series, which seeks to unearth Britain's best home potter. Each season follows ten potters as they forge fantastic creations in a competition-style format. At the conclusion of each episode, one potter faces elimination after the judge's scrutiny and review for the chance to become Potter of the Week.
HBO Max will have the US debuts of the first three seasons and the upcoming fourth season.
The Murders at White House Farm
Based on extensive research, interviews, and published accounts, this six-part true-crime story is about the murders of three generations of one family at their isolated farm over thirty years ago. Initial evidence pointed the finger at the daughter of the family, who had a history of mental illness. However, one detective refused to accept this and delved deeper into the investigation. His determination uncovered new evidence that shed suspicion on another family member.
The cast includes Freddie Fox (Year of the Rabbit), Mark Addy (New Blood), Stephen Graham (The Virtues) and Gemma Whelan (Gentleman Jack), as well as Mark Stanley (Sanditon), Alexa Davies (Detectorists), Cressida Bonas (Doctor Thorne), Alfie Allen (Game of Thrones), and Nicholas Farrell (The Cry).
Pure
Based on Rose Cartwright's acclaimed memoir, this comedy-drama follows 24-year-old Marnie (Charly Clive, Never Better), who has bad thoughts all the time and can't tell anyone. Her mind is XXX-rated and intrusive thoughts are piling up inside her head. She's caught in the grip of an excruciating form of obsessive compulsive disorder — nicknamed "pure O" — where her obsessions take the form of intrusive sexual thoughts, and the compulsions are unseen mental rituals that deeply affect her daily life. After imagining her parents engrossed in an orgy at their 25th wedding anniversary party, Marnie is at the breaking point, so she packs a bag and jumps on a coach to London, where she soon discovers she's not the only one who's lost.
The six-episode series costars Joe Cole (Peaky Blinders), Kiran Sonia Sawar (Murdered By My Father), Niamh Algar (The Bisexual), and Anthony Welsh (Black Mirror).
Singletown
Presented by Emily Atack (The Inbetweeners) and Joel Dommett (Skins), this reality series follows five couples who press pause on their relationships and spend a summer living their best single lives in the city. The newly-separated couples and their four new flatmates move into two luxury Singletown apartments — which are located in the same building and come with a celebrity mentor. Supported by their mentor's matchmaking skills, the singletons embark on a summer full of money-can't-buy exclusive dates, out-of-this-world parties, and unforgettable experiences. At the end of each week, the couples meet to take part in the Love Locket ceremony. Will they choose to reunite and leave the show as a couple, or will one or both of them choose to stay single and remain in Singletown?
Starstruck
Created, written by, and starring 2018 Edinburgh Comedy Award winner Rose Matafeo (W1A), this new romantic comedy series for BBC Three and HBO Max follows a 20-something millennial in London, who's juggling two dead-end jobs and navigating the awkward morning-after when she discovers the complications of accidentally sleeping with a movie star.
Stay tuned for updates.
__________________

Share this post/page.

Outbound links on this page include non-affiliate links and affiliate links; the latter allows us to earn income from qualifying actions.
HBO Max Adds British TV Series to Its Max Originals Programming