New streaming platform HBO Max launches two weeks from today, and its offerings will include a number of British TV titles.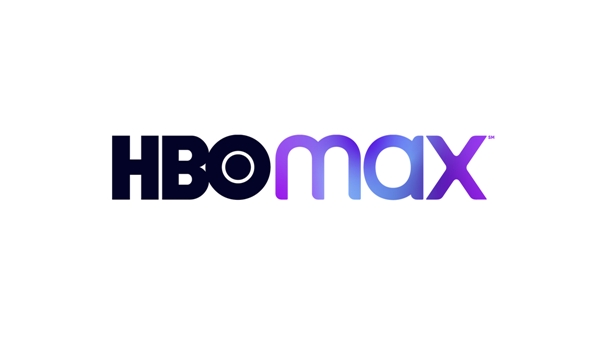 HBO Max officially launches on Wednesday, May 27, 2020, with a wide array of premium content, including Max Originals, HBO Originals such as Game of Thrones and I May Destroy You, and acquisitions such as Doctor Who (all 11 seasons of the reboot series).
British TV titles that will premiere in the US on HBO Max at launch include:
Ghosts
Charlotte Ritchie (Call the Midwife) and Kiell Smith-Bynoe (Stath Lets Flats, see below) star in this Britcom as Alison and Mike, a young married couple who inherit and then move into Button Hall with the intention of renovating and converting the decrepit old country mansion into a luxury hotel. Unbeknownst to the husband and wife, the place is already inhabited — by the ghosts of people who'd died on the estate over the centuries. None of the ghosts can leave Button Hall, and all of them are aghast at the couple's plans, so they try their spooky best to haunt Alison and Mike out of the place.
The series, commissioned for second and third seasons, features Lolly Adefope (Loaded), Mathew Baynton (The Wrong Mans), Simon Farnaby (Detectorists), Martha Howe-Douglas (Doctor Foster), Jim Howick (Sex Education), Laurence Rickard (Horrible Histories), Ben Willbond (The Thick of It), and Katy Wix (Agatha Raisin).
Home
Rufus Jones (W1A) and Rebekah Staton (Raised by Wolves) star in this comedy-drama series as Peter and Katy, a couple who, after returning home to Dorking with her son John (Oaklee Pendergast, Marcella) after holidaying in France, discover Sami (Youssef Kerkour, Baghdad Central), a Syrian refugee, hiding in the boot of their car.
Stath Lets Flats
A 2019 BAFTA nominee for Best Scripted Comedy Programme, this sitcom is created and written by series star Jamie Demetriou (Miracle Workers), who plays Greek-Cypriot Stath, an all-around idiot and a totally rubbish letting agent who works for the family business in North London.
The series features Natasia Demetriou (What We Do in the Shadows), Dustin Demri-Burns (GameFace), Al Roberts (Feel Good), Kiell Smith-Bynoe (Enterprice), and Katy Wix (Not Going Out).
Trigonometry
This BBC Two drama is "about three people who are made for each other." Gary Carr (Death in Paradise) and Thalissa Teixeira (The Musketeers) play Kieran and Gemma, a couple whose struggles with maintaining their London apartment have them bringing in a flatmate, Ray (Ariane Labed, Black Mirror). Soon thereafter, all three realize their feelings for each other, that they can't be apart from each other, so the couple and the single gal become a loving, polyamorous throuple.
HBO Max will also offer other British TV titles (via a deal with BBC Studios) at launch, including the Doctor Who spin-off Torchwood; Luther, starring Idris Elba; miniseries The Honorable Woman; Ricky Gervais's original mockumentary The Office; and seasons 17-25 of the hit car show Top Gear.
Following its launch, HBO Max will introduce more new originals each month. Two British series coming to the streaming platform in June include:
The Dog House
This observational documentary follows the goings-on inside the Wood Green animal welfare charity in Godmanchester, Cambridgeshire, where the staff are committed to matching their homeless dogs with prospective new owners. Each episode records the arrivals of unwanted pets, complete with heartrending tales of abandonment, and tells the stories of people — singles, couples, and families with their own sets of baggage and heartache — hoping to transform their lives by adopting a new four-legged friend.
The Dog House premieres on HBO Max on Thursday, July 30.
Frayed
Set in 1989, this British-Australian comedy series follows Sammy Cooper (series creator, writer, and producer Sarah Kendall, Beehive), a wealthy London housewife who is forced to return to her hometown in Newcastle, Australia, after the death of her husband. In going home, she must revisit her past and the events that led her to flee as a teenager years ago.
Featuring Kerry Armstrong (Bed of Roses), Ben Mingay (Packed to the Rafters), Diane Morgan (After Life), Matt Passmore (McLeod's Daughters), and Robert Webb (Peep Show), Frayed premieres on HBO Max on Thursday, July 30.
__________________

Add your comments on our Facebook and Twitter pages.
Share this post/page.

Outbound links on this page include non-affiliate links and affiliate links; the latter allows us to earn income for qualifying actions.
British TV Series Whose US Premieres Will Be on HBO Max