Primetime Emmy® nominee Strike Back will be coming back to telly one last time with its seventh and final season next month.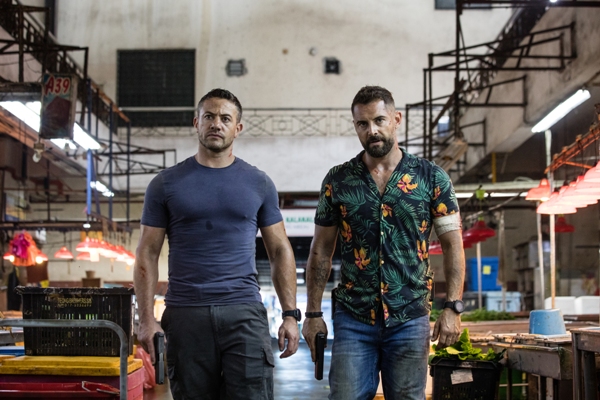 The action-packed Strike Back follows the explosive escapades of Section 20, an elite, multinational, covert special ops team, as it spans the globe fighting a vast web of interconnected criminal and terrorist activity.
Its final season stars series regulars Warren Brown (X Company, Luther), Daniel MacPherson (City Homicide, Neighbours), Alin Sumarwata (My Life Is Murder, East West 101), Jamie Bamber (Marcella, Law & Order: UK), and Varada Sethu (Hard Sun, Doctor Foster), along with new cast members Alec Secăreanu (God's Own Country, Baptiste) and Ivana Miličević (Banshee, Gotham).
Strike Back: Season 7 premieres in the US on Friday, February 14, at 10 PM ET/PT, exclusively on Cinemax. The series will also be available on MAX GO, Cinemax On Demand, and partners' streaming platforms, including Cinemax on Amazon.
A Left Bank Pictures Production, Strike Back is a Cinemax Presentation in association with Sky. The executive producers are Cameron Roach for Sky, Andy Harries and Rob Bullock for Left Bank Pictures, and Jack Lothian. Nuala O'Leary is the series producer, Huberta Von Liel and Kristian Dench the producers. The directors are Bill Eagles, Paul Wilmshurst, Jon Jones, and John Strickland.
__________________

Add your comments on our Facebook and Twitter pages.
Share this post/page.

Outbound links on this page include non-affiliate links and affiliate links; the latter allows us to earn income for qualifying purchases and actions made through the links.
Strike Back: Seventh & Final Season of Action Thriller Returns to Cinemax in February