BritBox has quite a schedule lined up for 2020, including new and renewed shows, live specials, short series, and the acquisition of some of the most beloved UK programs.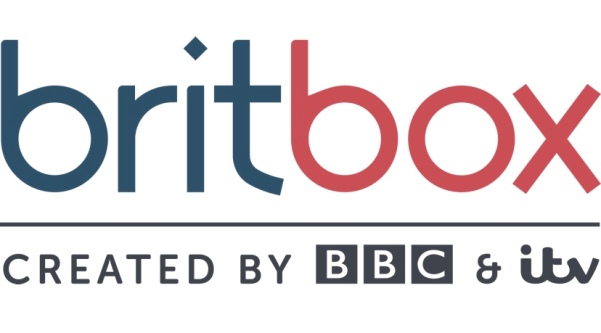 Announced by Soumya Sriraman, President and Founder of BritBox, the streaming service from BBC Studios and ITV is bringing more of "the known, the now, and the new" in British TV programming to North America.
BRITBOX COMMISSIONS, CO-PRODUCTIONS & ORIGINALS

The Sister Boniface Mysteries (Premiere date: TBA)

Commissioned by Soumya Sriraman, The Sister Boniface Mysteries is a spin-off of perennial favorite Father Brown. The ten-episode series is created by Jude Tindall (Father Brown, Shakespeare & Hathaway) and produced by BBC Studios Productions.
The lighthearted mystery drama follows the investigations of Sister Boniface — nun, wine maker, and part-time forensic scientist — in 1960s rural England. Reprising her role as Sister Boniface is Lorna Watson (Watson & Oliver, Shakespeare & Hathaway), who first played the character in "The Bride of Christ" in Season 1 of Father Brown.
Hidden deep in the Warwickshire countryside is St Vincent's Convent, a small community of wine-making nuns where ensconced in a laboratory is Sister Boniface. With an IQ of 156, a PhD in forensic science, and a fully-equipped crime laboratory (not to mention an addiction to popular detective fiction), Sister Boniface is an invaluable aid to the Great Slaughter Constabulary's police investigations. She's more up to speed on the latest forensic techniques than the police, so whether it's mud, blood, hair, or fibers, if there is evidence to be found, Boniface will find it.
In her role as official Police Scientific Advisor, Boniface works alongside the dashing Detective Inspector Sam Gillespie and Felix Livingstone, a high-flying Bermudian Detective Sergeant. Felix was supposed to be on secondment to the Metropolitan Police, but an administrative error lands him in Great Slaughter. A cast of eccentric local characters, combined with his boss's reliance on a nun, leave Felix reeling — although, as Sam points out, that nun ensures they have the highest clean-up rate in the county.
McDonald and Dodds (Premiere date: TBA)
McDonald and Dodds follows the investigations of a wildly mismatched detective duo in Bath, England. McDonald (Tala Gouveia, Cold Feet, EastEnders) brings her tough, no-nonsense, big-city approach to this idyllic town, only to find herself paired with Dodds, (Jason Watkins, Hold the Sunset, The Crown), her quiet and unassuming new partner who has a knack for solving puzzles. Produced by Mammoth Screen (Vanity Fair, Endeavor), McDonald and Dodds is a BritBox co-production with ITV.
The Mallorca Files (Premiere date: March 24, 2020)
Set amongst the vibrant international community of the eponymous Spanish island, The Mallorca Files follows a detective duo as they police the island, clash over their very different approaches, and do battle to solve each new crime. British Detective Miranda Blake (Elen Rhys, Ordinary Lies, The Bastard Executioner) is a self-confessed introvert who is used to living by the rules and takes her career (and everything else in life) seriously, whereas her German counterpart, Max Winter (Julian Looman, Pagan Peak, The Body Collector), is unashamedly unconventional and a classic extrovert whose approach to policing is based on gut instinct and little regard for protocol. The 10-episode drama has been renewed for a second season.
A Confession (Premiere date: May 2020)
Written by Jeff Pope (The Moorside, Cilla), A Confession chronicles the paths of two mothers — Elaine Pickford (Siobhan Finneran, Downton Abbey, Benidorm) and Karen Edwards (Imelda Staunton, Vera Drake, Harry Potter) — whose daughters disappeared four years apart. The true-crime drama stars Martin Freeman (Sherlock, The Hobbit trilogy) as Detective Superintendent Steve Fulcher, who leads the investigation into the 2011 disappearance of Elaine's daughter.
Although a local taxi driver confesses to causing the deaths of both young women, he is only convicted of killing Elaine's daughter; his confession to murdering Karen's daughter is ruled inadmissible in court, which lets him off the second charge scot-free and prompts Karen to pursue relentlessly justice for her daughter. Meanwhile, Fulcher's marriage is on the ropes and his career in jeopardy as he faces expulsion from the force for not following police protocol and procedures during the interrogation and confession.
Wild Bill (Premiere date: Autumn 2020)
Six-time Golden Globe nominee Rob Lowe (The West Wing, Parks and Recreation) stars in mystery-crime drama Wild Bill as Bill Hixon, a high-flying US police chief who relocates with his 14-year-old daughter to East Lincolnshire, England, to shake up the local police force… and his own life in the process. As the new Chief Constable, he solves crimes with the help of an undergraduate degree in Criminology, a Masters in Psychopathology, and a Doctorate in Statistical Mapping.
The Bay: Season 2 (Premiere date: TBA)
In the new season of crime drama The Bay, DS Lisa Armstrong (Morven Christie, The A Word, Grantchester) is at a low point — sidelined to perform menial police work as she watches Med's (Taheen Modak, Van Der Valk) career reach new highs. There is hope for her, though, as a new case involving a shocking murder propels Lisa back to the front lines, where she must infiltrate a new family and prove her worth to herself and others in her coastal West Lancashire town.
NEW EXCLUSIVE SERIES
Scarborough (Premiere date: April 2020)
From Derren Litten (Benidorm) comes Scarborough, a comedy series that follows the lives of a group of residents in the eponymous seaside town in North Yorkshire. Catherine Tyldesley (15 Days, Coronation Street) and Jason Manford (Ordinary Lies, Moving On) star as Karen and Mike, who find themselves reunited after five years apart. Now in their late 30s, it's time to make a proper go of it. But life in Scarborough — from an unexpected death at Karen's job, to Mike's feud with the local ice cream mogul — won't make it easy for them.
Sticks and Stones (Premiere date: Summer 2020)
Created by Mike Bartlett (Press, Trauma), Sticks and Stones is a psychological thriller about workplace bullying. It stars Ken Nwosu (Killing Eve, Upstart Crow) as a successful sales professional and family man whose life begins to unravel during a disastrous sales pitch. Blending dark humor and intense drama, the three-part drama shows the desperate lengths one man will go to in order to remain successful and relevant.
RETURNING EXCLUSIVE SERIES
Vera: Season 10 (Premiere date: January 21, 2020)
The longest-running, British-made detective series with a female lead is back. Two-time Oscar® nominee Brenda Blethyn (Little Voice, Secrets & Lies) returns as Detective Chief Inspector Vera Stanhope, whose gruff manner and frumpy appearance belie a knack for catching killers with the help of her trusted colleagues in Northumberland. Inspired by Ann Cleeves's beloved "Vera Stanhope Mystery" novels, the new season includes four original, feature-length stories.
Mrs. Brown's Boys: Seasons 1-3 (Premiere date: January 28, 2020)
BritBox follows up its release of the Mrs. Brown's Boys 2018-2019 and 2019-2020 holiday specials with all three regular seasons of this hilarious sitcom, which centers on loud-mouthed Irish matriarch Agnes Brown (Brendan O'Carroll's drag persona), whose favorite pastime is meddling in the lives of her children and friends (played by O'Carroll's real-life family and friends).
Bancroft: Season 2 (Premiere date: February 11, 2020)
The new season of mystery-crime drama Bancroft finds Elizabeth Bancroft (Sarah Parish, Medici, Mistresses), now promoted to Detective Chief Superintendent, heading up a newly-merged police force. Despite her professional success, she is alone and estranged from her beloved son, Joe (Adam Long, The Bay). When a disturbing double murder reveals a personal connection, Bancroft is confronted with a chilling new enemy, and the repercussions of her past return to haunt her in ways she could never have expected.
Living the Dream: Season 2 (Premiere date: March 17, 2020)
Philip Glenister (Life on Mars, Ashes to Ashes) and Lesley Sharp (Three Girls, Scott & Bailey) return as Mel and Jen, Brits who relocate to sun-drenched Florida to take ownership of a trailer park — only to be met with hostility from the park's residents and their new American neighbors. Having agreed to stick it out, the couple find themselves at odds about how to address the growing crime epidemic in their neighborhood. Meanwhile, their teenage kids attempt to navigate the minefield that is their new American high school.
There She Goes: Season 2 (Premiere date: TBA)
Based on the real-life experiences of series creator and writer Shaun Pye and his family, comedy-drama There She Goes follows a family whose daughter, Rosie, was born with an extremely rare chromosomal disorder. Starring David Tennant (Broadchurch, Doctor Who) and Jessica Hynes (Years and Years, Twenty Twelve) as parents Simon and Emily, Season 1 focused on the dual timelines of Rosie as a newborn and at age nine, and Season 2 explores the family's lives when Rosie is 3 and 11 years old.
PROGRAM ACQUISITIONS
Wallander: Complete Series (Premiere date: January 1, 2020)
Based on the late Henning Mankell's "Wallander" novels, the award-winning Wallander mystery-crime drama series is set in the dramatic and beautiful landscape of southern Sweden. Five-time Oscar® nominee Kenneth Branagh (Hamlet, Henry V) stars as the titular Swede, a brilliant detective who takes his assigned murder cases personally and stops at nothing in search of the truth, even at the expense of his health and happiness.
Death in Paradise: Seasons 1-7 & 9 (Premiere dates: March 1, 2020 & June 2020)
The award-winning Death in Paradise remains one of the most popular mystery-crime drama series on both sides of the pond. In Season 9, a rash of murders keeps Detective Inspector Jack Mooney (Ardal O'Hanlon, Father Ted, My Hero) busy on the Caribbean island of Saint Marie. Joined by his new Detective Sergeant, Madeleine Dumas (Aude Legastelois, Nox), the team investigates some of the most confounding crimes they've ever seen — from a serial killer on the loose on New Year's Eve, to a stabbing during a survival weekend on a deserted tropical island. Also, Jack's personal life is upended when an unexpected romantic encounter prompts some serious soul-searching. Season 8 is currently available on BritBox.
Father Brown: Seasons 1-3 & Season 8 (Premiere dates: April 1, 2020 & Summer 2020)
Another fan favorite is Father Brown, the lighthearted mystery series inspired by G.K. Chesterton's short stories. Set in the early 1950s, it centers around the titular Catholic priest (Mark Williams, Harry Potter films), who often finds himself solving some of the biggest crimes in the quaint English village of Kembleford, with help from his motley and not always godly squad of allies, which doesn't include the inept local detective. Season 7 is currently available on BritBox.
Inside No. 9 (Premiere date: TBA)
The multiple award-winning anthology series Inside No. 9 consists of stories (self contained in each half-hour episode) that take place within a No. 9 setting. Created, written by, and starring Steve Pemberton (Whitechapel, Happy Valley) and Reece Shearsmith (The Widower, Chasing Shadows), the series features star-studded casts, dark humor, and unexpected twists.
"NOW" PROGRAMS (Live and near-simulcast programming)
Easter from King's (Premiere date: April 11, 2020)
Easter from King's is the annual British tradition in which the world-renowned choir from King's College performs a special Easter concert broadcast live from the historic and breathtaking King's College on the University of Cambridge campus.
RHS Chelsea Flower Show (Premiere date: May 2020)
This spring, viewers will be transported live to the RHS Chelsea Flower Show, a dazzling display of the best, boldest, and most boundary-pushing garden designs featured at this famously innovative garden showcase and annual English spring tradition.
Trooping the Colour (Premiere date: June 13, 2020)
Considered one of the world's most esteemed military displays, Trooping the Colour is presented live and features thousands of British troops leading this annual parade in honor of Her Majesty, The Queen, as she celebrates both her 94th birthday and 67th year as sovereign.
Pointless (Premiere date: TBA)
Pointless is the only game show in which contestants with the fewest points are the winners. Four teams of two are tasked with coming up with lesser-known or pointless answers to questions. The more obvious an answer, the more points are added to a team's total. To survive elimination, teams must avoid the highest score per round. The last team standing has a chance to win the Pointless jackpot.
The above is just a partial list of the shows that will screen on BritBox in North America this year. Stay tuned for updates.
__________________

Add your comments on our Facebook and Twitter pages.
Share this post/page.

Outbound links on this page include non-affiliate links and affiliate links; the latter allows us to earn income for qualifying purchases and actions made through the links.
BritBox: New Series, Renewals & the Return of Viewer Favorites in 2020