Summer's here and the time is right for British mystery season on Masterpiece on PBS, which kicks off tonight with the new season of Endeavour.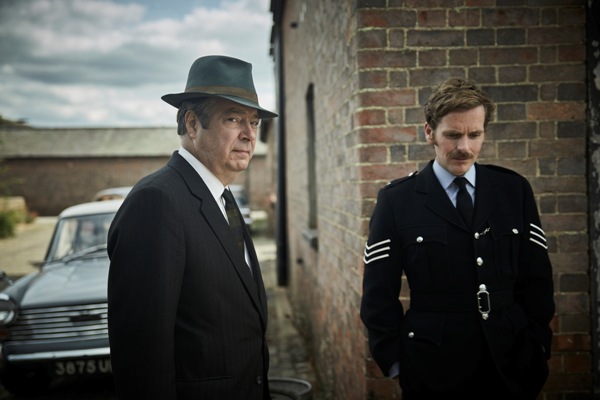 The sixth season of Endeavour opens in July 1969, eight months after the events in the Season 5 finale, which features the devastating loss of a fellow police officer.
In "Pylon," the Season 6 opener, the mustached Sgt. Endeavour Morse (Shaun Evans) is out of Oxford, back in uniform, and no longer a detective. Rather, he's doing policing duties out in the country, where looking into things like stolen church donations, a home break-in, and a missing horse is what occupies his working hours now. With the closure of Cowley station, he didn't have a choice in the matter of where he worked next or at what level, not if he wanted to remain an officer of the law.
As for Morse's former Cowley colleagues, DS Jim Strange (Sean Rigby) is in a managerial role with the CID Interdepartmental Forward Planning Steering Committee, while Chief Superintendent Reginald Bright (Anton Lesser) has been transferred to the Traffic Division. And the now-demoted DI Fred Thursday (Roger Allam) is at Castle Gate CID, where he works alongside DS Alan Jago (Richard Riddell, Bodyguard) and reports to former adversary DCI Ronnie Box (Simon Harrison, Fearless).
It is while Endeavour is following up on one of his country cases that he discovers the dead body of a young schoolgirl — she of a missing person-turned-murder inquiry being overseen by Castle Gate CID, which reconnects Morse to Thursday and pathologist Dr. Max DeBryn (James Bradshaw). Evidence points to a local ne'er-do-well as the culprit, but he says he didn't kill the girl. Only Endeavour believes him, but it will be difficult to prove the lad's innocence.
Then another young girl goes missing and Morse finds another dead body.
In the remaining three episodes of Season 6, Morse investigates the deaths of a young astrophysicist and his girlfriend, the murder of a chocolate factory owner, and the gruesome killing of a librarian at the Bodleian Library in Oxford.
Series regulars returning for the new season include Caroline O'Neill as Win Thursday, Abigail Thaw as Dorothea Frazil, and Sara Vickers as Joan Thursday. Guest star Colin Tierney (DCI Banks) has a recurring role as Asst. Chief Constable Bottoms.
Endeavour: Season 6 premieres in the US tonight at 9 PM ET on PBS. (Check your local listings)
__________________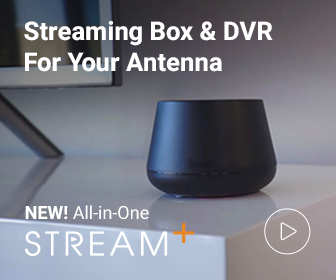 Add your comments on our Facebook and Twitter pages.
Share this post/page.

Endeavour: Season 6 of Hit Brit Mystery Premieres Tonight on PBS