Martin Clunes stars as the eponymous character in the new BBC comedy Warren, which debuted in the US today.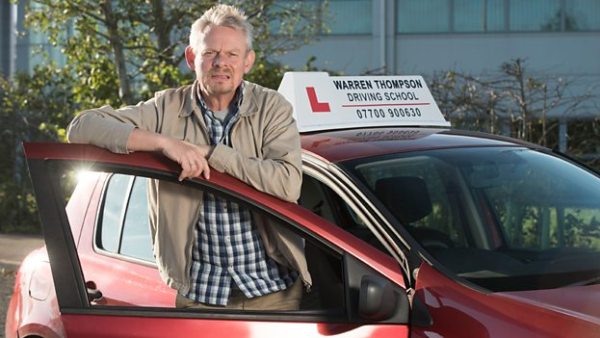 The six-part original comedy series revolves around the life of Warren Thompson (Martin Clunes, Doc Martin), a pedantic driving instructor who thinks the world is against him and acts as if it owes him something.
Now in his mid-fifties with little to no patience or paternal instincts, he's living in an area he doesn't like (the North), doing a job he's not cut out for, and (begrudgingly) helping his partner Anne (Lisa Millett, What Remains) to look after her two teenage sons, Charlie (Tim Preston, Holby City) and Danny (Oscar Morgan, Trauma).
Warren just wants an easy life. He's happy with a clean house, a neat garden, and a nice cuppa. But given his naturally difficult personality, Warren constantly makes life hard for himself (and others) and finds himself in sticky situations (of his own making) and on the verge of losing it.
Warren is currently available for streaming in the US on Prime Video.
__________________

Add your comments on our Facebook and Twitter pages.
Share this post/page.

Warren: New Martin Clunes Comedy Premieres in the US