A British murder mystery series, a travel series, and a documentary series do not walk into a bar but will be airing on Ovation, one of them as soon as this week.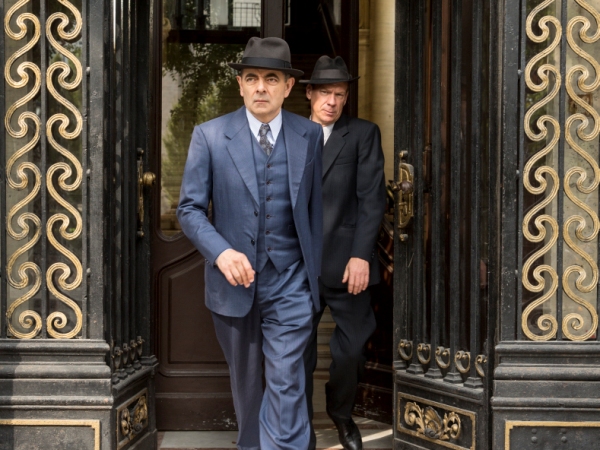 Ovation, America's only arts network, has acquired the US broadcast rights for three British TV titles, including Amazing Hotels: Life Beyond The Lobby, Maigret, and A Tale of Two Sisters.
Amazing Hotels: Life Beyond The Lobby
This travel series features writer Giles Coren (How to Eat Out) and chef Monica Galetti (Monica's Kitchen: Exciting Home Cooking for All Occasions) traveling to Ireland, Singapore, Ecuador, and other places across the world and working alongside staff in the world's most spectacular hotels to discover what life is like beyond the lobby. While exploring the hidden gems that everyday people never get to see in the 13 hour-long episodes, Giles and Monica also spend time with staff members to find out what their lives are like outside of the hotel.
Amazing Hotels: Life Beyond The Lobby debuts in the US on Thursday, April 18, at 10 PM ET, on linear channel Ovation TV. Episodes will also be available on Ovation NOW, the on-demand streaming service. And starting August 2019, the series will be on Journy, Ovation's travel-entertainment AVOD streaming channel and app.
Maigret
Based on the "Inspector Maigret" crime novels by Belgian author Georges Simenon, this mystery drama stars Rowan Atkinson (Mr. Bean) as the eponymous pipe-smoking French police detective in 1950s Paris.
The series includes four feature-length episodes. In "Maigret Sets a Trap," the chief inspector must use a ruse to catch a serial killer. Then Maigret's team is asked to assist on a case involving murders in Picardy, while he is focused on solving a seemingly unrelated murder in Paris in "Maigret's Dead Man." "Maigret: Night at the Crossroads" finds Maigret making little headway in his interrogation of a Danish national suspected of the murder of a Jewish jeweler. And in "Maigret in Montmartre," a woman is strangled to death soon after informing Maigret of a murder plot she overheard — which happens.
Maigret costars Shaun Dingwall (Above Suspicion) as Inspector Janvier, Leo Staar (Call the Midwife) as Inspector LaPointe, and Lucy Cohu (Ripper Street) as Madame Maigret. Guest stars include Lorraine Ashbourne (Unforgotten), Ian Puleston-Davies (Tin Star), Fiona Shaw (Killing Eve), and Tom Wlaschiha (Game of Thrones).
The complete series of Maigret will air on Ovation in late 2019. Stay tuned for updates.
A Tale of Two Sisters
Narrated by Rachael Stirling (The Bletchley Circle), this documentary series examines the lives of some of the most iconic women in history and their lesser-known siblings, and how these women impacted society and history as well as each others' lives. The sisters featured in the two seasons' eight episodes include Amelia and Muriel Earhart, Diana and Jessica Mitford, Jackie Onassis and Lee Radziwell, Anne Frank and Eva Schloss, Queen Elizabeth II and Princess Margaret, Queen Elizabeth I and Mary Tudor, Anne and Mary Boleyn, and Christabel and Sylvia Pankhurst.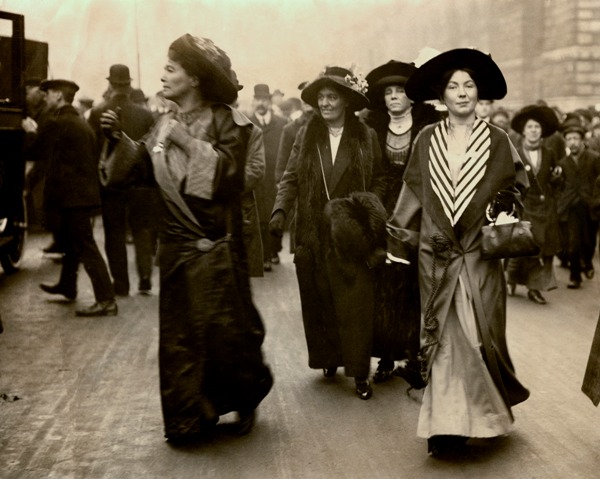 A Tale of Two Sisters is set to premiere on Ovation on Monday, May 6. Episodes will also be available on Ovation NOW.
__________________

Add your comments on our Facebook and Twitter pages.
Share this post/page.

Ovation Acquires Maigret & More British TV Series