It's (just about) back and just as brilliant as its first season — it being Season 2 of Killing Eve, the highly-addictive, best-TV-series-of-2018 spy thriller.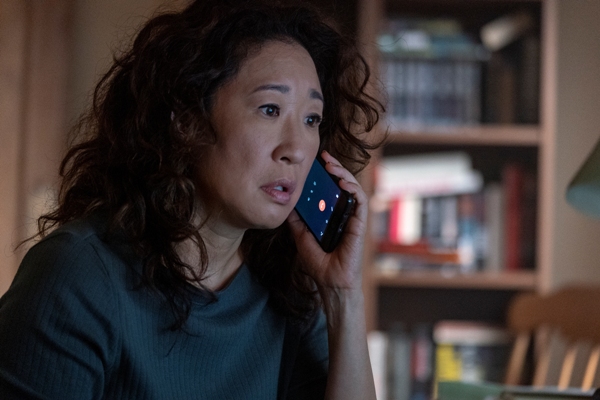 When the first season of any television series is as massive a hit as Killing Eve was last year, starting the second season can provoke a bit of anxiety as well as excitement, because we're bound to compare the two and hope we're not disappointed.
Is the writing as good? Are the acting and directing as spot on? Will I like it as much?
After watching the screeners for the first two episodes of Season 2, the answer is an unequivocal "Yes!" to all the above.
Before getting into the spoiler-free details about Season 2, let's quickly review Season 1. (Better than reading about it is watching it for yourself; the first season is currently available at Amazon Video, Hulu, and iTunes.) After a series of seemingly unconnected murders, bored MI5 security officer Eve Polastri (Golden Globe® winner Sandra Oh) is hired by Carolyn Martens (Fiona Shaw, Harry Potter), the head of MI6's Russia Desk, to prove Eve's theory that the killings were committed by a female assassin. Eve soon learns about, becomes obsessed with, and ultimately meets Oksana Astankova, aka the psychopathic, mercurial, and highly-skilled assassin Villanelle (newly-minted Royal Television Society award winner Jodie Comer). The same holds true for Villanelle with regard to Eve.
"Sometimes when you love someone, you do crazy things." — Villanelle
Season 2 opens 30 seconds after the Season 1 finale. Villanelle is bleeding from the deep knife wound, and now-former MI6 agent Eve is freaking out, not knowing if Villanelle is alive or dead. Despite their respective pains, both women remain obsessed with each other and can barely stop thinking about each other.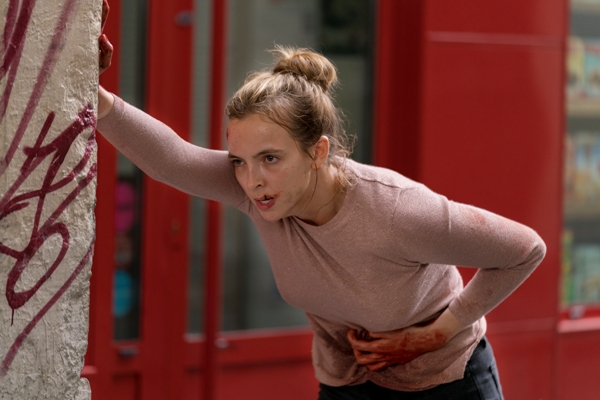 Back in London, Carolyn opens a new investigation after the corpse of a notable dead man is laid bare on the coroner's table — an investigation that requires the skills of just-rehired MI6 female assassination expert Eve.
"What do you know about psychopaths?" — Eve Polastri
Meanwhile, Villanelle uses her skills to stay alive, to stay one step ahead of her pursuers, and to escape from particular people and places…
And, of course, to follow Eve.
Now back in her groove, Eve conducts a few inquiries and realizes there is another assassin at work, female, too — something she believes will upset Villanelle in no uncertain terms.
But before Villanelle gets this news, Eve gets a shock.
Based on the "Codename Villanelle" novellas by Luke Jennings, the new season of Killing Eve is off to a fabulous start, with the nail-biting action, smart dialogue (including pithy zingers), dark humor, award-winning acting, and one of the best cat-and-mouse couples on telly since, well, no one else, that got us hooked on the show to begin with.
Season 2 costars Owen McDonnell (Single-Handed) as Eve's husband Niko, Sean Delaney (Midsomer Murders) as MI6 hacker Kenny Stowton, and new cast members Nina Sosanya (W1A) and Edward Bluemel (A Discovery of Witches) as Jess and Hugo, new members of Carolyn's team.
Guest stars include Julian Barratt (Flowers), Henry Lloyd-Hughes (Indian Summers), and Shannon Tarbet (Rellik).
The Killing Eve: Season 2 premiere will be simulcast Sunday, April 7, at 8 PM ET, on BBC America and AMC.
__________________

Add your comments on our Facebook and Twitter pages.
Share this post/page.

Killing Eve: Season 2 of Hit Spy Thriller Premieres on BBC America & AMC