Yes, pet. Season 9 of Vera, the hit mystery series starring Golden Globes and BAFTA winner Brenda Blethyn, debuts day and date on both sides of the pond this weekend.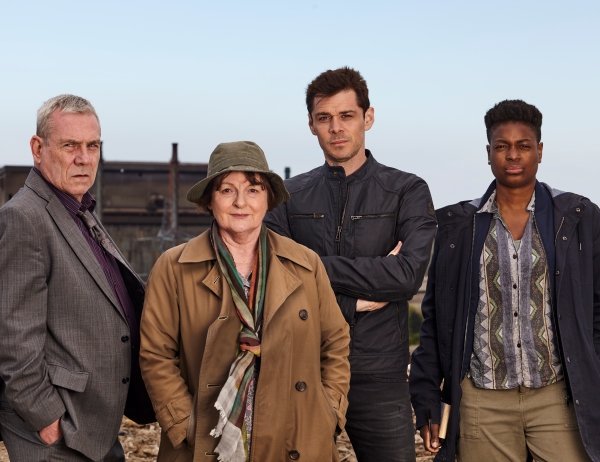 Nine years in, and Vera is as good as ever.
Based on characters in the "Vera Stanhope Mystery" book series by best-selling author Ann Cleeves (check out my interview with her), the ninth season brings viewers back to Northumberland and to the world of DCI Vera Stanhope, the demanding, irascible, and brilliant lead detective played by two-time Oscar® nominee Brenda Blethyn (Little Voice, Secrets & Lies).
Season 9 opens with "Blind Spot," in which the body of Joanne Caswell, a 26-year-old forensic psychologist who was training under Matthew Wells (Peter Davison, Doctor Who) in Newcastle, is found dumped in a landfill. It isn't a pretty sight, and the presence of the newly re-transferred prickly pathologist, Dr. Malcolm Donahue (Paul Kaye, Dark Heart), doesn't thrill Vera, either.
The police investigation turns up very little in the way of someone having a motive for murdering Joanne. But then Vera learns the victim had been making inquiries into the original case against a recently-deceased prisoner. She also finds out that Matthew might have committed a miscarriage of justice, and that the relationship between Joanne and her girlfriend (Faith Alabi, Cold Feet) wasn't tickety-boo. With a growing list of suspects, Vera and her team must narrow things down, find the evidence, and catch the killer.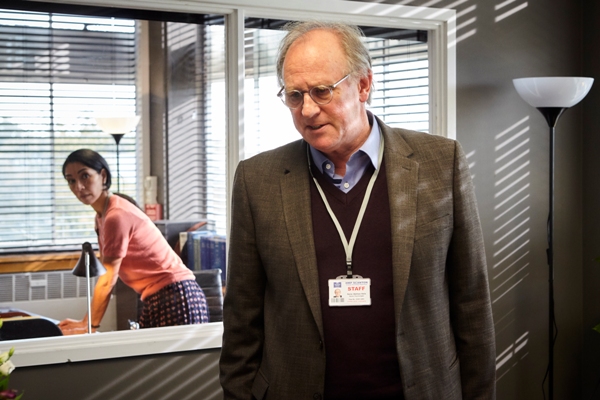 In "Cuckoo" a local copper in Peyton-by-the-Sea finds the bloodied dead body of a teenage boy in a shipyard. It turns out the victim was Caden Lennon, a troubled lad who'd run away from his Newcastle care home six weeks earlier. Drugs have been a growing problem in Peyton, and Caden might have been involved in a deal gone bad with Tony Briggs (Mark Addy, Atlantis), although the latter swears he's gone legit. Yet Vera finds evidence of drug activity at Tony's place, which leads her to another dealer. And another murder.
The last two episodes of Season 9 are "Cold River," another original story, and "The Seagull," an adaptation of Cleeves' most recent "Stanhope" novel.
The series regulars are back for Season 9, including Kenny Doughty (Love, Lies and Records) as DS Aiden Healy, Jon Morrison (Dream Team) as DC Kenny Lockhart, Ibinabo Jack (Two for Joy) as DC Jacqueline 'Jac' Williams, and Riley Jones (Wolfblood) as DC Mark Edwards.
Additional guest stars include James Atherton (Hollyoaks), Lorcan Cranitch (Les Misérables), John Hollingworth (Poldark), Adrian Lukis (X Company), Jodie McNee (Little Boy Blue), and Vineeta Rishi (Collateral).
Vera: Season 9 premieres in the US on Sunday, January 13, exclusively on BritBox and the BritBox channel on Amazon — mere hours after ITV debuts the new season at 8 PM GMT in the UK.
__________________

Add your comments on our Facebook and Twitter pages.
Share this post/page.

Vera: Season 9 of Fan-Favorite Mystery Drama Set for UK & US Premieres