In a chat with Ann Cleeves, the award-winning author shared news about her work and the TV series Shetland and Vera, both based on her best-selling novels.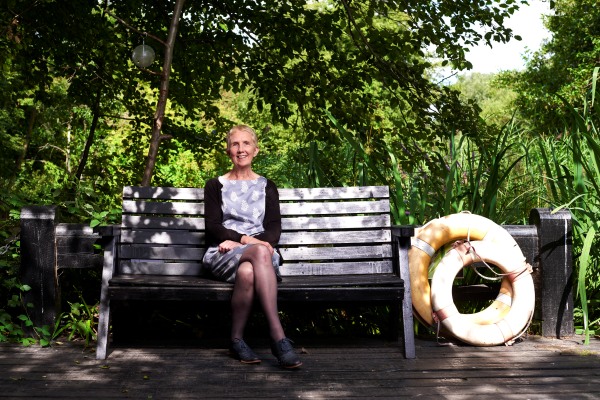 Ann Cleeves — the first winner of the Crime Writers' Association's (CWA) Duncan Lawrie Dagger Award, the CWA's 2017 Diamond Dagger Award winner, and a member of the Crime Thriller Awards Hall of Fame — is both a best-selling and accomplished author and a lovely person. (We spoke the first time two years ago, and she's as gracious as ever.)
During our chat, Ann spoke a wee bit about her writing, but mostly the conversation centered on Shetland and Vera, the mystery-crime drama TV series based on her "Shetland Island Mystery" and "Vera Stanhope Mystery" series of novels.
Fans of the "Shetland" novels are gutted that Ann has brought this book series to a close. (The eighth and final title is Wild Fire, which is available for pre-order in the US and already available on Kindle in the UK.) However, there is some consolation. Said Ann:
"There will still be television shows. They start filming Series 5 of Shetland very soon. Three scripts are already done and they're ready to be heading off to Shetland to start filming again.

"It will be another original story, one story over six episodes. I think they work brilliantly for Shetland, although I'm not involved in those. I watch them like other viewers. I think they're magnificent. I'm very, very pleased by them, because what the TV show does is capture the essence of the books and the essential character, and it very much shows viewers the place and what it's like to live in a small community, a small island community.

"This time I'm determined that I'm going to be there to watch them film. I'm certainly going to be heading up to Shetland at some point in the summer while they're there, and catch up with some friends, too, cos I've become good friends with Alison O'Donnell, who plays Tosh in the series. She doesn't appear as a character in the books, but I do wish I'd written her."
The Series 3 storyline has almost as much to do with Tosh as it does with the crimes she investigates alongside DI Jimmy Perez (Douglas Henshall) and DC Sandy Wilson (Steven Robertson). Given what happens in the story, it was great to see Tosh back in Series 4 (currently streaming on BritBox). When I asked Ann about this, she replied:
"It was so beautifully written and beautifully researched and amazingly acted, and I think that when they carried the storyline over into Series 4, I thought that was very well done, as well. It wasn't just 'something dreadful happened and now we're going to move on.'"
With regard to the upcoming Series 5, Ann doesn't know and hasn't asked about what the story is, being "more than happy to trust the Shetland team with my baby" and knowing "that they'll do well by her."
"Dougie Henshall, who plays Jimmy Perez, absolutely captures my character. He read the book before starting filming, and he absolutely understands that Jimmy Perez is a strong man and a man with authority, but he's also kind. And it's quite hard, I think, for male actors to do 'kind' well.

"A lot of it comes down to the writing, I think. We definitely didn't want there to be any sort of romance between Jimmy and Tosh. We wanted them to be colleagues, to be friends, and to show that men can actually give their support in a situation like that [in Series 3] without there needing to be any ulterior motive to it. And I think they do it so well. [Henshall] does that compassion and that friendship so wonderfully, and obviously that's him being a great actor, but it's also great writing. And great direction, too. And the cinematography is beautiful. I'm so lucky with the adaptation of that series."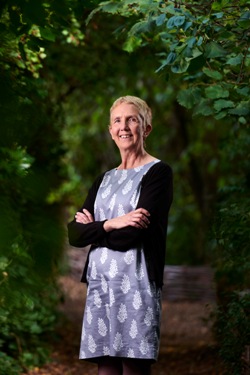 Ann feels likewise about Vera, whose ninth series began filming on May 7th.
"There are four separate scripts. The first episode is an original story, but I'm not sure whether The Seagull is being adapted or not. I know they were looking at it. I think there was a scriptwriter working on it, but they [ITV] always commission more scripts than they need and then choose the best ones. So I've got my fingers crossed, but I don't know yet.

"The whole team is back in the Northeast now, the production team, because they come up to where I live, to Northeast England, to Cumberland, for six months — Brenda [Blethyn] gives up six months of her life by coming up north to become Vera.

"She was saying that they're at least 16-hour days, because they have to be up early, especially if they're filming out on location, and quite often it's an hour, hour-and-a-half drive. And when she gets back to her apartment, she's learning her lines for the next day.

"She's very professional. I've been on set and watched them working. Brenda always hits her mark. She never forgets a line. She's in pretty well every scene, and she holds it all together.

"But she was funny — she was saying that when new actors come, they're quite intimidated by her because they think she might be like Vera, and so she'll pretend to forget a line just to put them at their ease, to make them realize that she's human."
So, with her final "Shetland" book put to bed and new series of Shetland and Vera going into or already in production, what's next for Ann Cleeves? A new book series, perhaps?
"Yes. And I've started writing that, and I'm very much enjoying writing it, but I'm not going to tell you anything about it yet. I'm loving doing it, it's great to come to something new. There will be more 'Vera' books, I'm certainly having more of those, but yes, I'm writing something new, as well."
And Ann will be traveling to more book events in the near future.
(Folks who attended the Malice Domestic convention in Bethesda, Maryland, a few weeks ago got to see Ann and best-selling Canadian novelist Louise Penney — and Vera star Brenda Blethyn, who received the organization's non-crime writer Poirot Award for her contribution to the crime genre. Ann told me that Brenda also donated Vera's hat, which "raised a lot of money" for the nonprofit organization.)
The two authors will be attending the Bloody Scotland international crime writing festival this September. In August Ann will be at the Edinburgh International Book Festival, where, if things work out just so, she'll have Douglas Henshall for company.
Many thanks to Ann Cleeves and to BritBox for arranging the interview.
__________________
Add your comments on our Facebook and Twitter pages.
Share this post/page.

Interview: Ann Cleeves — New Shetland & Vera TV Seasons & More