In a bit of a reverse invasion, if you will, Richard Gere, Helen Hunt, and Rob Lowe are starring in new UK TV series.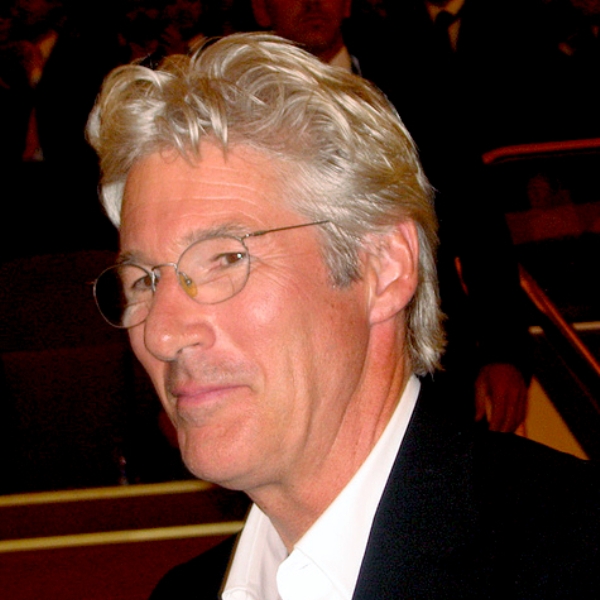 Richard Gere
Golden Globe® winner and Hollywood star Richard Gere (Chicago, Arbitrage, Pretty Woman, An Officer and a Gentleman) marks his first appearance in a TV show in 25 years by leading the cast of the upcoming BBC Two drama thriller MotherFatherSon.
Gere plays Max, a charismatic, self-made American businessman with media outlets in London and around the world. Helen McCrory (Peaky Blinders, Fearless) costars as Kathryn, a British heiress and Max's estranged wife, and Billy Howle (Outlaw King, The Witness for the Prosecution) portrays Max and Kathryn's 30-year-old son, Caden.
Caden runs Max's UK newspaper and is primed to follow in his father's footsteps as one of the most powerful men in the world. But when Caden's self-destructive lifestyle spirals out of control, the devastating consequences threaten the future of the family, its empire, and a country on the brink of change.
Written by Emmy® nominee Tom Rob Smith (American Crime Story), the eight-part series features Sarah Lancashire (Happy Valley), Sinéad Cusack (Marcella), Paul Ready (Bodyguard), Pippa Bennett-Warner (Harlots), Danny Sapani (Penny Dreadful), Joseph Mawle (Ripper Street), and Ciarán Hinds (The Terror).
MotherFatherSon will premiere in the UK in 2019. Stay tuned for updates about whether the series will screen in the US.
Helen Hunt
Oscar®, Golden Globe®, and Emmy® Awards winner Helen Hunt (As Good as It Gets, Mad About You, Shots Fired) was on American telly just a couple weeks ago, when she presented an episode of the third and final season of the wonderful PBS documentary series, Shakespeare Uncovered.
Now she is in the midst of filming World on Fire, an epic period drama from BAFTA winner Peter Bowker (Marvellous, Occupation). The story reveals the intertwining fates of ordinary people from Britain, Poland, France, Germany, and the United States, as they grapple with the effects of World War II on their everyday lives a year on from its start. Said Bowker:
"World On Fire tells the hidden human stories within the big historical events we think we know. From Harry, a young English translator in Warsaw caught up in negotiations with the Nazis and trying to smuggle his Polish lover Kasia out of the country, to Lois, the girl who is waiting for him at home, a young Mancunian factory worker who will come to take all the opportunities the war can offer to live a different kind of life. To Nancy, a female US war correspondent who can't find peace unless her life is at risk, to the Rossler family in Berlin, worried for their soldier son and willing to do anything to protect their disabled daughter from the attentions of the ruling Nazi regime. These are the stories of the ordinary people who shaped our world. Stories of loyalty and brutality, courage and fear, hopes, stories of love and loss, hopes and dreams forged in extraordinary times."
Academy Award® and BAFTA nominee and Olivier Award winner Lesley Manville (Mum, Phantom Thread, River) costars in the drama, along with Jonah Hauer-King (Little Women, Howard's End) and Julia Brown (The Last Kingdom, Shetland). Other cast members include Zofia Wichłacz (1983), Brian J. Smith (Sense8), Parker Sawyers (Pine Gap), Tomasz Kot (Cold War), Bruno Alexander (The Peppercorns), Johannes Zeiler (Faust), and Eugénie Derouand (Genius).
The seven-part World On Fire will air on BBC One. Stay tuned for news about whether the drama will be shown in the US.
Rob Lowe
Screen Actors Guild Awards winner and Golden Globe® and Emmy® nominee Rob Lowe (The West Wing, The Grinder, Parks and Recreation) is no stranger to acting in a British TV series, as he played a priest in the UK-US comedy-drama series You, Me & the Apocalypse.
Now Lowe is executive producing and starring in the new ITV crime drama Wild Bill, in which he plays Bill Hixon, a high-flying US cop who is appointed Chief Constable of the East Lincolnshire Police Force.
With a first class degree in Criminology, a Masters in Psychopathology, and a Doctorate in Statistical Mapping, Bill Hixon is impressively qualified to tackle the UK's crime figures with his graphs, charts, algorithms, and a tapestry of digits. He is whip-smart, acerbic and unstoppable, as well as America's Top Metropolitan Police Chief for three years running, all of which makes him the ideal candidate to make his mark on the East Lincolnshire Force, not least by driving through drastic cuts.
From the outset, Bill isn't about making friends. He is here to get the job done and get the hell out as quick as his spin-class-toned legs will carry him. But he discovers the people of Boston in Lincolnshire are just as smart-mouthed, cynical, and difficult to impress as he is, and they don't suffer fools, authority, or algorithms gladly. So Bill, a man who has spent his life keeping the messiness of human intimacy at arm's length, is reluctantly propelled into frontline policing and forced to reconsider his relationship with those closest to him.
The six-episode Wild Bill begins filming in and around London and Lincolnshire in November. Stay tuned for updates.
__________________

Add your comments on our Facebook and Twitter pages.
Share this post/page.

Award-Winning American Actors in New British TV Series