Acorn TV has another original Irish TV series for North American audiences: Finding Joy, the new Amy Huberman scripted comedy.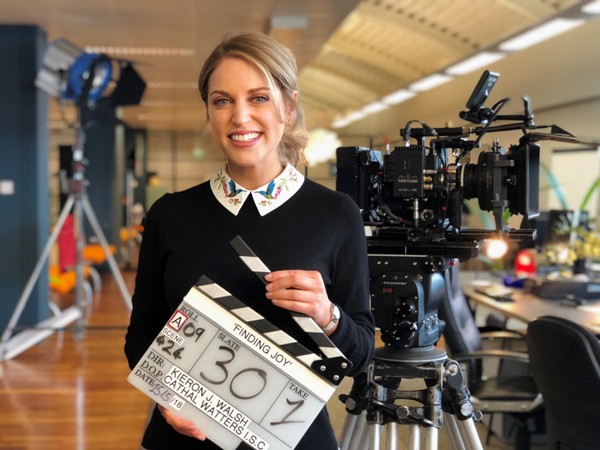 Acorn Media Enterprises has partnered with Ireland's RTÉ and Treasure Entertainment as the North American co-producer of Finding Joy — the new six-part comedy series created, written by, and starring two-time Irish Film and Television Academy Awards winner Amy Huberman (Striking Out, Rewind, The Clinic, Cold Feet).
Said Huberman:
"I'm thrilled and excited to be starting on this adventure, Finding Joy. I've thoroughly loved the writing process and now can't wait to start filming and see the world and all the characters come to life."
The series explores the many ways in which modern thirty-somethings seek happiness and fulfillment in these digital times by following 34-year-old Joy (Huberman), a single woman looking for happiness in all the wrong places after the recent break-up from her long-term boyfriend Aidan. While Joy struggles to keep up a cheerful and in-control veneer, the cracks start to show, causing those close to her to worry that she isn't coping well.
Meanwhile, Joy's low-key job as copy editor for a lifestyle site is uprooted as she takes over their lead vlog, which forces her to try a wide variety of activities that purport to be access points to happiness and personal fulfillment. Although her style is far from slick, her vulnerability and naïve reporting style strike an honest note with her audience, and Joy finds herself breaking out of her safe world in a way she never dreamed possible.
Finding Joy costars Aisling Bea (Hard Sun, The Fall), Lochlann O'Mearain (Outlander, Vikings), Laura Whitmore (4.3.2.1.), Jennifer Rainsford, Catherine Walker (Acceptable Risk, Versailles), Paul Reid (Vikings, Rebellion), Hannah Scott, and Mark Doherty.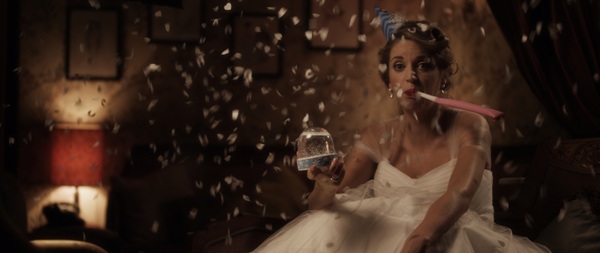 Said Shane Murphy, Managing Director of Acorn Media Enterprises, about Amy and Finding Joy, "She has crafted a very funny and relatable lead character as well as a fun group of supporting characters." Justin Healy, Executive Producer for Comedy at RTÉ, added, "Amy is naturally a very funny person, and in Finding Joy she brings that comedy gene to the fore. Her writing is sharp, witty and smart, and in this six part series she has created engaging relatable characters that will go down very well with the audience."
Produced by Treasure Entertainment's IFTA Award-winning team of Rob Walpole and Rebecca O'Flanagan (The Eclipse) and directed by Kieron J Walsh (Raw), Finding Joy begins shooting in Dublin this week.
Following RTÉ's premiere, Finding Joy will make its North American premiere as an Acorn TV Original exclusively on Acorn TV in fall/winter 2018.
__________________

Add your comments on our Facebook and Twitter pages.
Share this post/page.

Finding Joy: New Amy Huberman Comedy Is the Latest Acorn TV Original Series