Stateside fans of George Gently, this one is for you!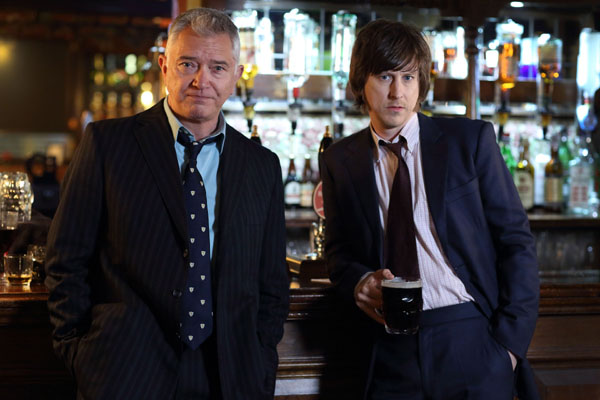 Another of the best UK crime dramas to ever screen in the US is coming to a close (sob!).
George Gently, based on the "Inspector George Gently" crime novels by Alan Hunter, has been a hugely popular mainstay of Brit TV since 2008, and soon we'll have to say farewell forever to Detective Chief Inspector George Gently, the North of England's most upstanding detective (Tony® nominee Martin Shaw, C.B. Strike, Judge John Deed), his trusted longtime partner Detective Inspector John Bacchus (Lee Ingleby, Line of Duty, The A Word), and Detective Sergeant Rachel Coles (Lisa McGrillis, Mum, Hebburn).
But hey, before we do, we have two more feature-length episodes to watch!
"Gently Liberated"
Newcastle, 1970. DCI Gently is on the verge of retirement, but when a body found in a chemical storage tank is identified as the victim (and late husband) of convicted killer Eve Liddell (Anamaria Marinca, The Politician's Husband, The Last Enemy), he controversially decides to re-investigate the eight-year-old case and risks exposing an appalling miscarriage of justice. But DI Bacchus is vehemently opposed to his mentor's decision, not least because he was on the original investigation and the result of the inquiry could prove embarrassing to the police force.
"Gently and the New Age" (Series Finale)
Newcastle, 1970. Gently is retiring on a professional high when he is approached by a covert police unit with one last tantalizing offer. The cold case of a young girl murdered four years ago in Washington, County Durham, finds Gently tracking Michael Clements (Richard Harrington, Poldark, Hinterland), a charismatic politician. When the investigation leads to a murky web of unions and political intrigue, Gently might do the unthinkable and bend the course of justice, all while he and his team are faced with mortal danger.
Co-produced by Acorn Media Enterprises, George Gently: Series 8 premieres in the US on Wednesday, November 1st, exclusively on Acorn TV — within two days of the finale's BBC One debut.
__________________

Add your comments on our Facebook, Google+, and Twitter pages.
Share this post/page.

George Gently: Premiere Date Set for US Premiere of Crime Drama's Final Series