A dozen series from the UK, Australia, and Canada, plus a Brit-ified one from the US, premiere on telly in the States this month.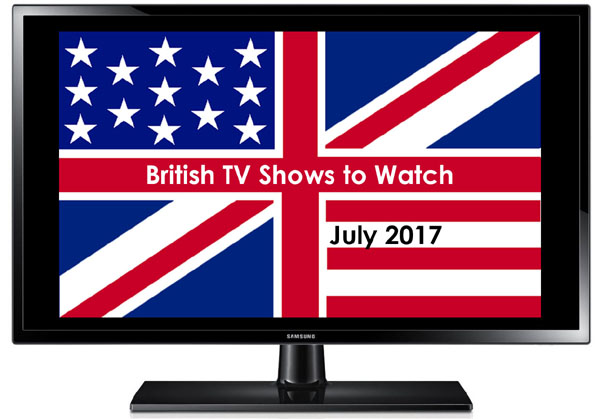 NATIONAL PREMIERES
Offspring: Season 6 (Australia)
One of the most popular dramedy series from Down Under returns to the States with ten new episodes. Storylines revolve around the life, family, and friends of obstetrician Dr. Nina Proudman (Asher Keddie, Love My Way), and new cast members include T.J. Power (Underbelly) and Dan Wyllie (The Code). Offspring: Series 6 premieres in the US on Saturday, 1 July 2017, on Netflix.
Janet King: Season 3 (Australia)
Marta Dusseldorp (A Place to Call Home, Jack Irish) returns as the eponymous Senior Crown Prosecutor in a new eight-part story set in the world of professional sports. Janet King's investigation into the mysterious death of a young cricketer uncovers a web of lies and corruption intended to hide the shadowy underbelly of crime and its drugs, match-fixing, kickbacks, and murder. Janet King: Series 3 premieres in the US with Episodes 1 and 2 on Monday, 3 July 2017, exclusively on Acorn TV.
Pure (Canada)
This new drama stars Ryan Robbins (Sanctuary) as Noah Funk, a Mennonite pastor hellbent on getting drug traffickers out of his community. After his betrayal backfires and mob boss Eli Voss (Peter Outerbridge, ReGenesis) forces him into a life of drug crime, Noah uses his role inside the organization to get evidence against it. Costarring Rosie Perez (Lipstick Jungle), A. J. Buckley (CSI: NY), and Alex Paxton-Beesley (Murdoch Mysteries), Pure premieres in the US on Friday, 7 July 2017, on Hulu.
Loaded (UK)
This comedy-drama series centers on the lives of Josh (Jim Howick, The Aliens), Leon (Samuel Anderson, Doctor Who), Ewan (Jonny Sweet, Babylon) and Watto (Nick Helm, Uncle) — 30-somethings whose lives change overnight after they sell their video game company to Casey (Mary McCormack, In Plain Sight) for millions. Loaded premieres in the US on Monday, 10 July 2017, at 10 PM ET, on AMC.
Hooten & the Lady (UK)
With action-adventure along the lines of Romancing the Stone, this drama stars Michael Landes (Upstairs Downstairs) as American adventurer Hooten and Ophelia Lovibond (Mr. Sloane) as British Museum curator Lady Alexandra — who team up and travel the world in search of lost treasures. Hooten & the Lady premieres in the US on Thursday, 13 July 2017, at 9 PM ET, on The CW.
Rake: Series 4 (Australia)
The third season of this multiple award-winning dramedy closed with criminal defense barrister Cleaver Greene (Richard Roxburgh, Hacksaw Ridge) dangling upside down over Sydney from a hot air balloon. Count on Cleaver to get into more mischief and his family and friends to clean up the mess left in the rake's wake when Rake: Series 4 premieres in the US on Saturday, 15 July 2017, on Netflix.
Game of Thrones: Season 7 (US/UK)
The penultimate season of the most pirated program on the planet will have just seven episodes, but one or more of them feature Tom Hopper (Black Sails) as Dickon Tarly, Oscar® winner Jim Broadbent (Iris) in a "significant role," and singer-songwriter Ed Sheeran (The Bastard Executioner) in a cameo role. Game of Thrones: Season 7 premieres Sunday, 16 July 2017, at 9 PM ET, on HBO.
Remember Me (UK)
This paranormal mystery miniseries stars Michael Palin (Monty Python's Flying Circus) as Tom Parfitt, a pensioner who stages a fall at home in order to escape into a care home. But when strange things start happening to people around him, including young care assistant Hannah (Jodie Comer, Thirteen), Tom runs away again — but from what? Featuring Mark Addy (Atlantis), Julia Sawalha (Lark Rise to Candleford), and Tony Pitts (Scott & Bailey), Remember Me premieres in the US on Sunday, 16 July 2017, at 10 PM ET, on PBS. (Check your local listings.)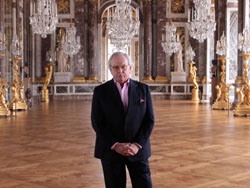 The Churchills (UK)
Historian and TV presenter David Starkey (Monarchy) uncovers the similarities between Britain's two greatest war leaders: Winston Churchill, who defeated Germany's Hitler, and his ancestor John Churchill, 1st Duke of Marlborough, who faced down King Louis XIV of France. In addition to Starkey's research, the three-part documentary pulls historical information from Winston Churchill's four-volume biography of his ancestor, titled Marlborough: His Life and Times. The Churchills premieres in the US on Monday, 24 July 2017, exclusively on Acorn TV. (Photo: David Starkey, courtesy of Acorn TV)
Murdoch Mysteries: Once Upon a Murdoch Christmas (Canada)
It's Christmas in July! This holiday special, from Season 10 of the hit mystery based on the "Murdoch Mysteries" novels by Maureen Jennings, finds robbers targeting Toronto's wealthiest businessmen just days before Christmas, and Detective Murdoch (Yannick Bisson, Sue Thomas: F.B.Eye) and Inspector Brackenreid (Thomas Craig, Where the Heart Is) at risk of losing their jobs if they don't solve the case quickly. Murdoch Mysteries: Once Upon a Murdoch Christmas premieres in the US on Monday, 24 July 2017, exclusively on Acorn TV.
LOCAL PREMIERES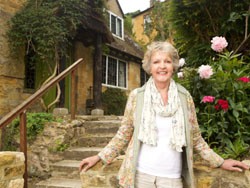 Penelope Keith's Hidden Villages: Series 3 (UK)
In the third season of this popular travel and lifestyle program, Dame Penelope Keith (The Good Life, To the Manor Born) continues her travels to show viewers Britain's most charming villages and what makes each of them unique. Armed with her vintage Batsford Walking Guides, Keith explores the communities, histories, and traditions of villages in the Cotswolds and North Yorkshire in England, Argyll and Bute in Scotland, and Pembrokeshire in Wales. Penelope Keith's Hidden Villages: Series 3 is confirmed to begin airing on or after Saturday, 1 July 2017, on the public TV stations and regional networks listed below. (Photo © Pete Dadds Photography Ltd | Reef Television, courtesy of American Public Television)
| STATE | CITY | STATION |
| --- | --- | --- |
| DISTRICT OF COLUMBIA | Washington, DC | |
| FLORIDA | West Palm Beach | |
| IDAHO | Boise, Coeur d'Alene, Moscow, Pocatello, Twin Falls | |
| MONTANA | Billings, Bozeman, Great Falls, Kalispell, Missoula | |
| NEW YORK | Albany, Schenectady, Troy | |
| NEW YORK | Buffalo | |
| NEW YORK | Norwood, Watertown | |
| NORTH CAROLINA | Asheville, Chapel Hill, Charlotte, Concord, Edenton, Greensboro, Greenville, Jacksonville, Linville, Lumberton, Raleigh-Durham, Roanoke Rapids, Wilmington, Winston-Salem | |
| OHIO | Cleveland | |
| TEXAS | Dallas | |
| WASHINGTON | Centralia, Tacoma | |
| WISCONSIN | Milwaukee | |
ADDITIONAL PREMIERES TO CONSIDER
Will (US)
What would the Bard of Avon make of this steam punk-style, punk rock-filled drama about his early years in London's theatre scene, which stars Laurie Davidson (Diana and I) as William Shakespeare? I won't hazard a guess, but will tell you that Colm Meaney (Hell on Wheels) costars as Elizabethan actor James Burbage and Jamie Campbell Bower (Camelot) as playwright Christopher Marlowe, amongst others in the cast. Will premieres Monday, 10 July 2017, at 9 PM ET, on TNT.
NON-PREMIERE PROGRAMS ADDED TO STREAMING SERVICES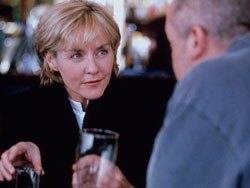 Helen West (UK)
Amanda Burton (The Commander) stars as the eponymous crown prosecutor in this crime drama series based on the "Helen West Mysteries" novels by former crown prosecutor Frances Fyfield. Featuring Conor Mullen (Red Rock), Nicholas Woodeson (The Living and the Dead, see below), and Martin Freeman (Sherlock), Helen West begins streaming on Monday, 3 July 2017, on Acorn TV. (Photo: Amanda Burton as Helen West, courtesy of Acorn TV)
Penelope Keith's Hidden Villages: Series 1-3 (UK)
If you missed this show on public TV, you can stream all three seasons starting this month. Series 1 and 2 find Dame Penelope Keith traveling to Dorset, Somerset, Wiltshire, Devon, Cornwall, Cumbria, Royal Deeside, Sussex, Kent, and East Anglia, to explore village histories, investigate how village communities have changed over time, and discover the quirky local traditions that continue to this day. (See "Local Premieres" above for info about Series 3.) Penelope Keith's Hidden Villages: Series 1-3 begins streaming on Monday, 10 July 2017, on Acorn TV.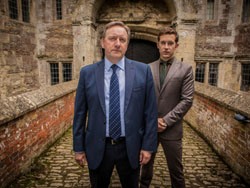 Midsomer Murders: Series 19, Part 2 (UK)
This ever-popular mystery series, set in the deadliest (fictional) county in England, concludes its 19th season with the feature-length episodes "Death by Persuasion," in which a participant at a Jane Austen-themed fantasy camp is found murdered, and "The Curse of the Ninth," which revolves around the killing of an up-and-coming classical musician. Midsomer Murders: Series 19, Part 2 begins streaming on Monday, 17 July 2017, on Acorn TV. (Photo: L-R: Neil Dudgeon as DCI John Barnaby and Nick Hendrix as DS Jamie Winter, courtesy of Acorn TV)
Fanny Hill (UK)
Based on the 18th-century erotic novel Fanny Hill: Memoirs of a Woman of Pleasure by John Cleland, this film stars Rebecca Night (Agatha Raisin) as the eponymous young woman, whose journey as a naïf from the country to a worldly woman in London includes stints as a prostitute and kept woman. Costarring Samantha Bond (Downton Abbey), Alison Steadman (Gavin & Stacey), Philip Jackson (Agatha Christie's Poirot), and Hugo Speer (The Musketeers), Fanny Hill begins streaming on Monday, 31 July 2017, on Acorn TV.
Golden Years (UK)
Featuring a who's who of British telly, this comedic crime caper film revolves around the bank heists committed by Arthur Goode (Bernard Hill, Wolf Hall), his wife Martha (Virginia McKenna, The Camomile Lawn), and a cadre of cohorts after the the UK's financial crisis empties their pension accounts. Costarring Phil Davis (Poldark), Una Stubbs (Sherlock), Sue Johnston (Waking the Dead), Mark Williams (Father Brown), Simon Callow (Outlander), and Alun Armstrong (New Tricks), amongst others, Golden Years begins streaming on Monday, 31 July 2017, on Acorn TV.


The Living and the Dead (UK)
This creepy supernatural drama stars Colin Morgan (Humans) and Charlotte Spencer (Glue) as pioneering doctor Nathan Appleby and his wife Charlotte, who return to his family's estate to save the farm after the death of his mother in 1894. The thing is, there seems to be supernatural forces at work, threatening their marriage, their lives, and the lives of local villagers. The Living and the Dead begins streaming as an Amazon Prime Video selection on Friday, 28 July 2017.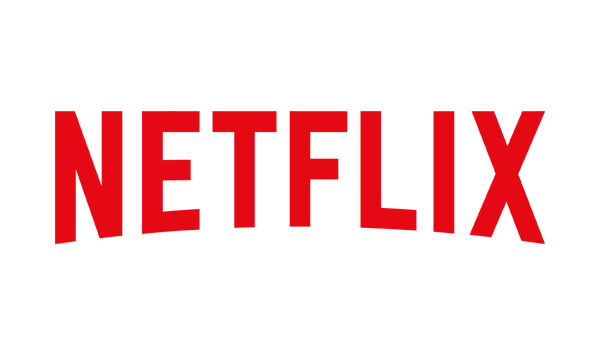 Deep Water (Australia)
Inspired by actual events, this mystery-crime drama follows Detectives Tori Lustigman (Yael Stone, Orange is the New Black) and Nick Manning (Noah Taylor, And Then There Were None) as they investigate the brutal murder of a young man in Bondi. As corpses start to pile up, Tori and Nick uncover details from decades-old case files that suggest dozens of possible murders could have been the work of the same serial killer. Deep Water begins streaming on Saturday, 1 July 2017, on Netflix.
For updates about July 2017 program offerings, including additional shows from the UK, Ireland, Australia, New Zealand, and Canada, see the British TV Viewing Guide.
__________________

Add your comments on our Facebook and Twitter pages.

Share this post/page.

British TV to Watch in July 2017: Game of Thrones, Janet King, Rake & More