Hooray! One of the best Irish TV premieres of 2017 is returning for a second season!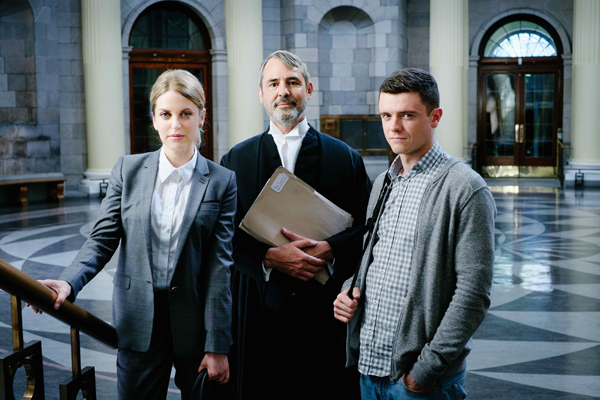 And there's more good news where that came from. Series 2 of Striking Out will have six episodes, up from four in Series 1.
Striking Out stars Amy Huberman (The Clinic, Threesome) as Tara Rafferty, a successful barrister in Dublin whose life is upended when she catches her fiancé in flagrante delicto with another woman. Making matters more complicated is the fact that the other woman is a colleague at the law firm where both Tara and her now-ex-fiancé, Eric Dunbar (Rory Keenan, War & Peace, Peaky Blinders), work.
Make that worked, at least for Tara, because what she does after breaking up with Eric and canceling their wedding is quitting her job and setting up shop on her own.
Huberman won the coveted Best Leading Actress in a Drama Award for her portrayal of Tara Rafferty at this year's IFTA Awards (held a few weeks my interview with her).
And as of today, she's on a twelve-week shoot for Series 2 with the rest of the cast, which includes Neil Morrissey (Line of Duty, Men Behaving Badly) as Tara's mentor and friend, Senior Counsel Vincent Pike; Emmet Byrne (Red Rock, Twice Shy) as Tara's street-smart client-turned-assistant Ray Lamont; and Fiona O' Shaughnessy (My Mother and Other Strangers, Utopia) as tech guru and private detective Meg Riley.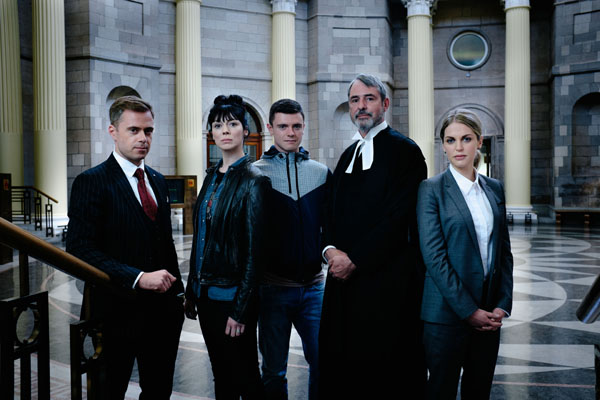 Series 2 finds Tara confident and solid as her own boss. However, challenging scenarios will test her and her team in both their personal and professional lives. (Ooh!)
Joining the cast in the second season are Moe Dunford (Vikings), Maria Doyle Kennedy (Corp & Anam), Charlotte Bradley (Veronica Guerin), Owen McDonnell (Dominion Creek, My Mother and Other Strangers), Adam Fergus (Clean Break), and Jane Brennan (The Tudors).
Returning to the series are Ingrid Craigie (Jack Taylor), Nick Dunning (Quirke), Paul Antony-Barber (House of Anubis), Lorraine Pilkington (Outnumbered), and Ciara O' Callaghan (Fair City).
The first series of Striking Out is streaming in the US on Acorn TV, the Acorn TV Channel on Amazon, and Amazon Video.
Created by James Phelan, Series 2 of Striking Out is written by Rob Heyland (Foyle's War), Anna McPartlin (Holby City), and Mick Collins, and will be directed by Lisa James Larsson (Victoria) and Simon Massey (Raw). The series is produced for RTÉ by Yvonne Donohoe of Blinder Films, with funding from the BAI Sound and Vision and international co-financing from DCD Rights and Acorn Media Enterprises.
__________________

Add your comments on our Facebook and Twitter pages.
Share this post/page.

Striking Out: Hit Irish Drama Now in Production on Series 2