The Xfinity Watchathon Week is back, and this year Netflix joins the broadcast and cable channels offering up programs for the free Comcast binge-fest.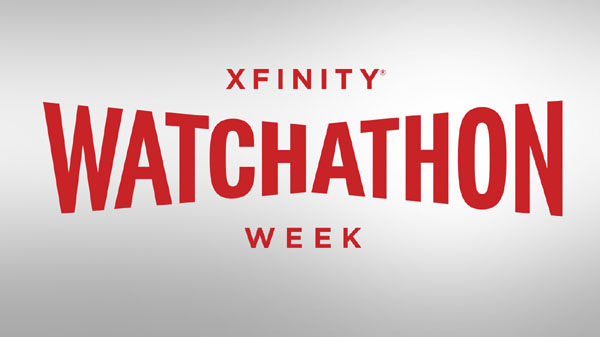 This is the fifth year that Comcast is running its Xfinity Watchathon Week, which began yesterday (3 April 2017) for its Xfinity TV customers (aka cable TV subscribers).
More than 50 broadcast and cable channels are making titles available for free. What's even bigger and better this year is that customers with Comcast's X1 set-top box can access Netflix titles, too — and without a Netflix subscription, as with the premium cable channels.
Speaking of, here are the British+ shows on HBO, Showtime, and Starz, plus series from a few basic cable channels and PBS, that you can stream for free during Xfinity Watchathon Week. (Note that not all seasons or episodes are available for every title.)
SHOWS FROM PREMIUM CABLE CHANNELS
HBO
Angry Boys (AU/US/UK)
Band of Brothers
The Casual Vacancy
Doll & Em
Family Tree
Five Days
Game of Thrones
Ja'mie: Private School Girl (Australia)
Jonah from Tonga (Australia)
Life's Too Short
Little Britain USA
The No. 1 Ladies' Detective Agency (UK/US/ZA/BW)
Parade's End
Rome
Tracey Ullman's Show
The Young Pope
Showtime
Starz
Da Vinci's Demons
The Dresser
The Missing
Outlander
The Pillars of the Earth
The White Queen
World Without End
SHOWS FROM BASIC CABLE & BROADCAST CHANNELS
AMC
BBC America
Doctor Who
The F Word
Orphan Black
Outnumbered
Peep Show
Planet Earth II
Space: 1999
Spaced
Crackle
Logo
PBS
Call the Midwife
To Walk Invisible
Since it isn't every day that Xfinity TV customers without premium channel subscriptions can (legally) watch hit series such as Game of Thrones or Outlander for free, now is the time to get in on the goods while they last. Sunday, 9 April, is the final day of Xfinity Watchathon Week 2017.
__________________

Add your comments on our Facebook and Twitter pages.

Share this post/page.

Xfinity Watchathon Week: Stream Premium Cable & Netflix British TV Shows & More for Free