Arts network Ovation TV is bringing two new period dramas to the US: The Halcyon from the UK and X Company from Canada.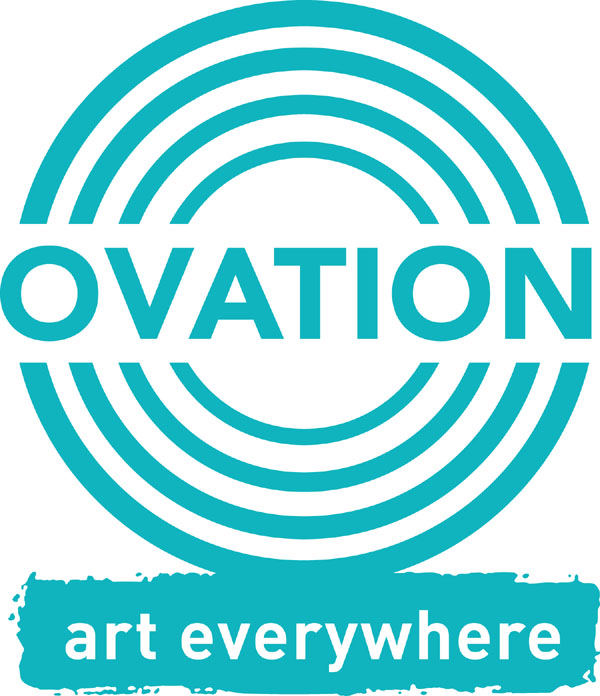 Ovation TV, the only US network devoted to arts programming and the cable home for international series including The Artful Detective (aka Murdoch Mysteries), Versailles, and A Young Doctor's Notebook, will be the stateside channel that premieres period dramas The Halcyon and X Company, both of which are set against the backdrop of World War II.
The Halcyon
This eight-part drama tells the stories of the people and goings-on at The Halcyon, a five-star hotel at the center of London society during World War II. Set in 1940 to the soundtrack of that era, it shows London life through the prism of war and reveals how war impacts relationships and politics and permeates the lives of everyone — from the hotel's wealthy and glamorous guests to its loyal, working-class staff.
Leading the cast are RTS Awards winner Steven Mackintosh (Stan Lee's Lucky Man, Luther, Inside Men) as Richard Garland, The Halcyon's general manager, and London Critics Circle Film Awards winner Olivia Williams (The Ghost Writer, The Heart of Me, An Education) as Lady Priscilla Hamilton, wife of Lord Hamilton (guest star Alex Jennings, The Crown), a politician and the owner of the hotel.
Amongst the regular cast are Annabelle Apsion (Call the Midwife, Shameless) as housekeeper Lillian Hobbs; Mark Benton (Waterloo Road, Land Girls) as head concierge Dennis Feldman; Nick Brimble (Grantchester, House of Cards trilogy) as doorman Skinner; Hermione Corfield (Pride and Prejudice and Zombies, Endeavour) as receptionist Emma Garland, daughter of Richard; Liz White (Life on Mars, The Fixer) as switchboard operator Peggy Taylor; Akshay Kumar (Legends, Homeland) as barman Adil Joshi; Sope Dirisu (Humans, The Mill) as bandleader Sonny Sullivan; Kara Tointon (Mr. Selfridge, EastEnders) as singer Betsey Day; and Matt Ryan (Constantine, Collision) as American journalist and hotel guest Joe O'Hara.
Also featuring in The Halycon are Charles Edwards (Arthur & George) as Lucian D'Abberville, factotum to French refugee and hotel guest the Comte de St Claire, played by Eric Godon (The Missing); Kevin Eldon (Death Comes to Pemberley) as chef George Parry; Danny Webb (Scott & Bailey) as Special Branch Officer Mortimer; and Charity Wakefield (Wolf Hall) as Charity Lambert, Lord Hamilton's Nazi-sympathizer mistress.
Created and written by Charlotte Jones (Without You), produced by Chris Croucher (Downton Abbey), and executive produced by Sharon Hughff (Strike Back, Waterloo Road) and Andy Harries (Wallander, Cold Feet), The Halcyon is a production of Left Bank Pictures (The Crown, DCI Banks, Outlander).
The Halcyon will premiere in the US on Ovation in fall 2017.
X Company
Inspired by true stories, this character-driven spy thriller follows five highly-skilled Canadian, American, and British recruits who leave behind the lives they knew to train as covert agents at Camp X, an ultra-secret spy training facility located on the shores of Lake Ontario. (In real life, Camp X was in use from 1941 until 1969.)
World War II is raging in Europe, the arena where the young agents are sent and must put their training to work on behalf of the Allies. Being gung ho to serve one's country is both admirable and eye-opening, as they face the realities of war, including bombs, sabotage, rescue operations, and deception campaigns, as well as the very real possibility that they could be captured, tortured, and executed.
Starring as the young agents are Jack Laskey (Endeavour, Hatfields & McCoys) as Alfred Graves, whose neurological condition of synesthesia gives him near-perfect memory; Évelyne Brochu (Orphan Black, Café de Flore) as Aurora Luft, a half Jewish-German, half French-Canadian, trilingual strategist and undercover specialist; Warren Brown (Luther, Inside Men) as Neil Mackay, an English ex-copper who specializes in weapons and combat and lost his family to the Blitz; Connor Price (Being Human, The Dead Zone) as Harry James, the team's radio operator, explosives specialist, and gadgeteer; and Dustin Milligan (Schitt's Creek, Dirk Gently's Holistic Detective Agency) as Tom Cummings, an advertising wiz well-versed in the powers of persuasion, propaganda, and seduction.
Additional cast members include Torben Liebrecht (Bukow and König), Lara Jean Chorostecki (Hannibal), Hugh Dillon (Flashpoint), and François Arnaud (The Borgias).
Filmed in Hungary, X Company is a co-production of Toronto's Temple Street Productions (Orphan Black, Killjoys, Being Erica) and Budapest-based Pioneer Stillking Films (Legends, Maigret, Houdini). The series was created by Mark Ellis and Stephanie Morgenstern, both of whom were also behind Flashpoint.
All three seasons of X Company are slated to premiere in the US on Ovation in 2018; the first season is expected begin airing in the first quarter.
Stay tuned for updates.
__________________

Add your comments on our Facebook and Twitter pages.

Share this post/page.

Ovation TV to Premiere The Halcyon and X Company in the US