Tonight marks the start of Wallnder: The Final Season, Sir Kenneth Branagh's last-ever episodes starring as Swedish detective Kurt Wallander.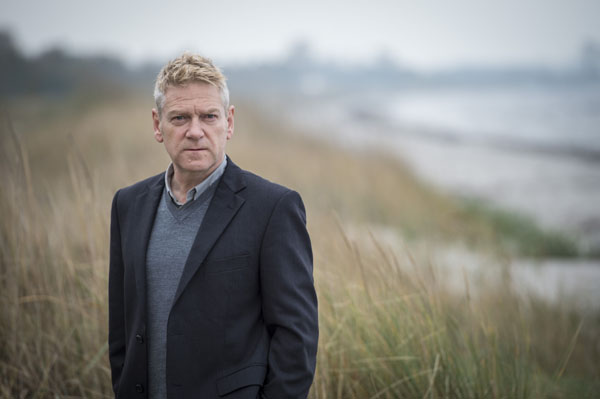 In the final season of the BAFTA TV Awards-winning mystery series, Wallander, five-time Oscar® nominee and Primetime Emmy® winner Sir Kenneth Branagh (My Week with Marilyn, Henry V, Conspiracy) reprises his role as Kurt Wallander, the brooding, brilliant police inspector created by the late, great Swedish author, Henning Mankell.
This last season's three feature-length episodes are based on two of Mankell's novels, The White Lioness and The Troubled Man.
In "The White Lioness" Wallander is attending a law enforcement conference in South Africa, where he is to give a speech. Before his time at the podium, though, he is asked  to assist the local police in the investigation of a Swedish woman who's disappeared.
Against the backdrop of municipal elections, Wallander and Sergeant Grace Mthembu (Bonnie Henna, Invictus) interview the missing woman's husband, a suspect with a criminal past. But Kurt's discovery of a piece of evidence points to the involvement of a local gang, and a shoot-out forces him and Grace to explain their actions to the police commissioner. Then, in another life-and-death situation, Wallander learns the truth and must act quickly before another person is murdered.
Guest stars in "The White Lioness" include Alex Ferns (EastEnders), John Kani (Coriolanus), and Deon Lotz (Mandela: Long Walk to Freedom).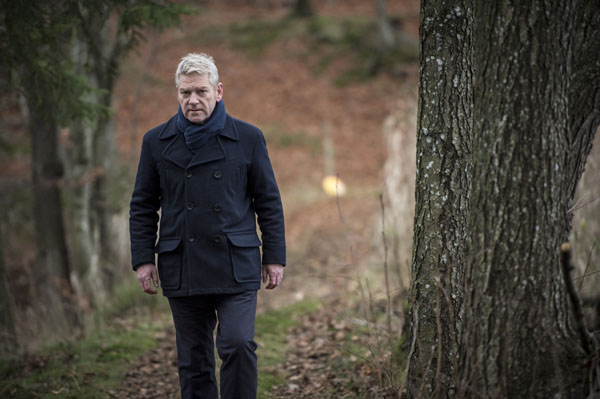 "A Lesson in Love" finds Wallander back in Ystad, Sweden, where he is a doting grandfather and the victim of an assault. He's also a diabetic trying to hold himself together as he loses his memory.
During a search for an elderly woman gone missing from a care home, Kurt and junior detective Tobias Eliasson (Joe Claflin, Grantchester) find the body of a dead woman. The victim is a widow who'd been trying to evict a gang of bikers from her property, and whose teenage daughter has vanished. The case is complicated by an arson, a suspect who isn't talking, and Wallander's blackouts.
But a surprise visit brings bit of happiness to Wallender. After a night at the birthday party for Hakan von Enke (Terrence Hardiman, Cadfael), the father of Hans von Enke (Harry Hadden-Paton, Downton Abbey), the husband of Kurt's daughter, Linda (Jeany Spark, The Interceptor), Kurt is thrilled to see a woman he met while on a case in Riga, Latvia. But the joy is soon overshadowed, as a blackout results in Kurt unwittingly breaking a cardinal rule of police work.
Reprising their roles in "A Lesson in Love" are Barnaby Kay (New Tricks) as Wallander's boss, Lennart Mattson; Richard McCabe (Doctor Thorne) as pathologist Nyberg; and Ingeborga Dapkunaite (Occupied) as Baipa Liepa. In recurring roles are Kitty Peterkin (Clan of the Cave Bear) as Linda and Hans' young daughter, Klara; Ann Bell (The Forsyte Saga) as Hans' mother, Louise von Enke; and John Lightbody (DCI Banks) as Dr. Öberg. Guest stars include Clive Wood (The Pillars of the Earth), Hugh Mitchell (Harry Potter and the Chamber of Secrets), Marie Critchley (In the Flesh), Glenn Doherty (Silent Witness), and Thomas Coombes (Him & Her).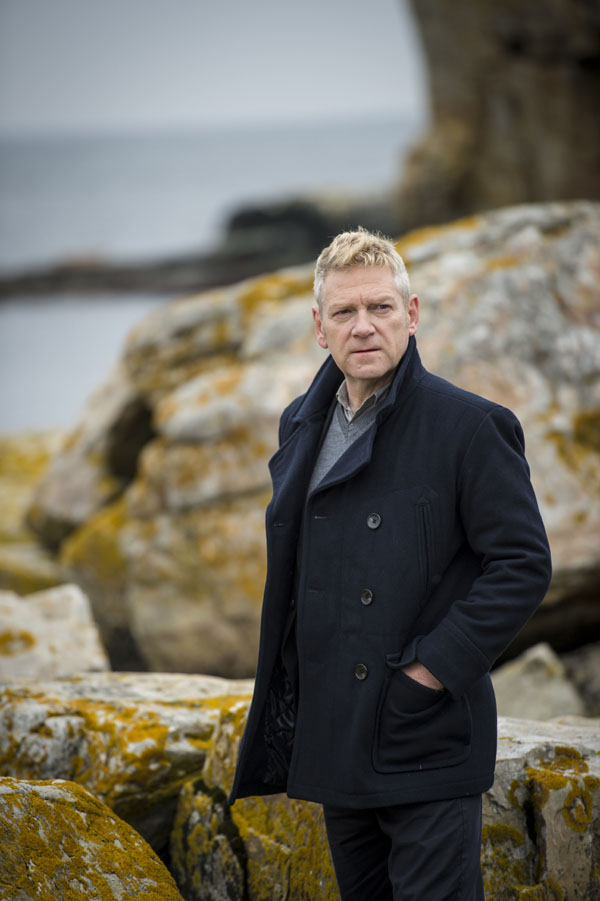 And in "The Troubled Man" a suspended Wallander receives a medical prognosis that no one wants to hear… or share.
Meanwhile, Hakan von Enke has gone missing and Linda asks her father to help find her father-in-law, as does the local investigator, Nils Ytterberg (Simon Chandler, Judge John Deed). Kurt's unofficial investigation into Hakan's disappearance leads him to local fisherman Sten Norlander (Christopher Fairbank, Jamaica Inn), American Steven Wilson (Garrick Hagon, Spy Game), and a submarine mystery from the days of the Cold War. A dead body, too.
But Wallander's increasing number of blackouts could spell the end of his long and distinguished career with the Ystad Police.
Kenneth Branagh and this season of Wallander are magnificent. The former plays the detective with such depth of feeling, your heart will ache for Kurt Wallander, and the latter is foreboding and fraught with personal dramas that are as engaging as they are dark.
Wallander: The Final Season premieres with "The White Lioness," which airs tonight, 8 May 2016, at 9 PM ET, on PBS Masterpiece Mystery. "A Lesson in Love" debuts next Sunday, 15 May, at the same time. And the last-ever episode, "The Troubled Man," premieres 22 May at 9 PM. (Check your local listings for all three.)
__________________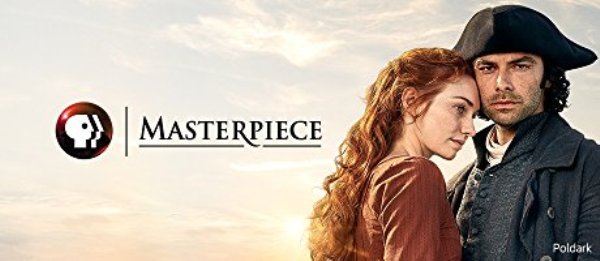 Add your comments on our Facebook and Twitter pages.

Share this post/page.

Wallander: The Final Season Begins TONIGHT